Short Valentine's Day Poems
The History of Valentine's Day Rhymes
The history of Valentine's Day rhymes is a long and rich one. The date of February 14th is most likely linked to the Roman celebration Lupercalia, which was an ancient fertility festival.
February 14th is also the day when many Christian martyrs were killed by the Roman emperor Claudius II in 268 AD. The day was declared Saint Valentine's Day after Pope Gelasius I made Saint Valentine a patron saint of lovers in 496 AD.
Many people believe that the Valentine superstition began with Pope Gelasius I in 486 AD. According to this myth, he issued a decree that there would only be one marriage per year, on February 14th, and couples had to get married on that day regardless of any previous engagements they had made.
Roses are red, violets are blue, come on baby just say I do. It's time to show someone how you really feel. There are many different Valentine rhymes but these 10 are some of our favourites. Some are oldies but goodies and others are more recent twists on the traditional rhymes
Reasons to celebrate valentine's day
Valentine's Day is one of the most popular days when people celebrate their love. From long-distance relationships to newly married couples, it's a time for expressing love in many ways. However, in some parts of the world, Valentine's Day is not celebrated.
Some couples might miss celebrating this day due to busy schedules. Others might not have found their significant other yet. And there are also people who don't want to celebrate this day for cultural reasons or personal preferences. But there are many reasons why you should celebrate this day with your loved ones!
Valentine's Day is a day to celebrate love. Celebrate with your loved ones and create sweet memories that last a lifetime.
Short Valentine's Day Rhymes
Roses are red – a popular poem from 1784, can be found in the collection of British nursery rhymes. The poem is about love and the beauty of nature – which makes it perfect for Valentine's Day!
The rose is red, the violet's blue, The honey's sweet, and so are you.
However, the line "roses are red" can be traced back all the way to 1590, when English poet Edmund Spenser used it in his famous poem "The Faerie Queene:"
She bath'd with roses red, and violets blew, And all the sweetest flowres, that in the forrest grew.
The modern day version of the classic Valentine verse is:
Roses are red, Violets are blue, Sugar is sweet, And so are you
If you're not keen on this poem or don't know where to start, then please feel free to write your own one, it'll definitely put a smile on their face
Roses are red, Violets are blue. Cashews are nuts, And so are you
Long standing sweethearts should identify with this simple Valentine's Day rhyme:
Loved you once, love you still, always have, always will. 
Here's another of our favourite love verses:
If i were a cabbage I'd split myself in two, I'd give the leaves to anyone, but the heart I'd give to you
If you're trying to win someone's heart, this short love rhyme should resonate with you:
I don't want to be your favorite or your best. I want to be your only and forget the rest.
For those who are bursting with affection, here's the perfect Valentine's verse:
A hundred hearts would be too few To carry all my love for you.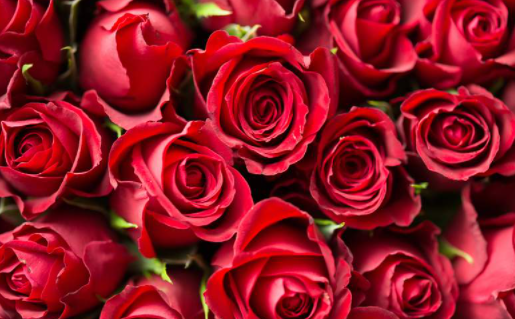 Traditional Valentine's Day Rhymes
Poets like Elizabeth Barrett Browning are often celebrated for their particularly thoughtful and romantic verses. Below is Sonnet 43 which was written by the poet.
Despite having a tyrannical father, a lung disease & a spinal injury, she taught herself Hebrew and continued to publish poems. Later in her life, she marched for the abolition of slavery and child labor.
Elizabeth eloped to Italy in 1846 to sea the poet Robert Browning. She wrote her Sonnets from the Portuguese to Robert and they were published in 1850
How do I love thee? Let me count the ways.  I love thee to the depth and breadth and height  My soul can reach, when feeling out of sight  For the ends of Being and ideal Grace. 
I love thee to the level of every day's  Most quiet need, by sun and candlelight.  I love thee freely, as men strive for Right;  I love thee purely, as they turn from Praise. 
I love with a passion put to use  In my old griefs, and with my childhood's faith.  I love thee with a love I seemed to lose  With my lost saints, — I love thee with the breath, Smiles, tears, of all my life! — and, if God choose,  I shall but love thee better after death. 
This short romantic rhyme is ideal for lovers of the great outdoors:
Down in a forest Carved in a tree 3 little words I love thee
One of the world's most famous and well-loved poets, Robert Burns (born 1759), sang all about a red, red rose in 1794. It might be one of his earliest poems but it is still as beautiful as it was back then.
O my Luve's like a red, red rose,  That's newly sprung in June:  O my Luve's like the melodie,  That's sweetly play'd in tune. 
As fair art thou, my bonie lass,  So deep in luve am I;  And I will luve thee still, my dear,  Till a' the seas gang dry. 
Till a' the seas gang dry, my dear,  And the rocks melt wi' the sun;  And I will luve thee still, my dear,  While the sands o' life shall run. 
And fare-thee-weel, my only Luve!  And fare-thee-weel, a while!  And I will come again, my Luve,  Tho' 'twere ten thousand mile!
London Valentine Rhyme
This Valentine's Day, we are giving one lucky city a low-key shout-out. And if that's not enough excitement, don't worry because at the end of this rhyme you'll find your low-key fix. The capital is never boring!
This Valentine's Day, let us celebrate our special bond with the city of London.
London, we love you on sunny days And also for your colourful ways We love it when you're feeling pretty And when you're more nitty gritty
We can't resist your green spaces And incredible historical places We really dig your hidden gems And long walks along The Thames
We love your vibrant dining scene And that you're home to the Queen We even love you in the rain Although your transport can be a pain ?
We've tried to leave you many times Yet we'd sadly miss Big Ben's chimes So London, we are here to stay Have a fabulous Valentine's Day!
You're My Everything
by Jennifer D. Etheridge
You're the beauty in the sunrise, The soft warmth shining in the trees. Joyful lightness that's in your eyes, The slightest tingling from the breeze. You're birds singing on a spring day, Beauty, peace, love and art… My music, my love, my Monet. You're my joy, my muse, my heart.
Types of Rhyming Valentines for All Occasions
You can find rhyming Valentines for any occasion imaginable, but what about for someone who is really difficult to buy for? Here are some of the best types of rhyming Valentines that you can give or use for your own DIY card.
1. Rhyming sweethearts: These cards are made up of two people's names that rhyme with each other. For example, "Debbie and Joe, love is swell."
2. Rhyming professions: These cards are made up of professions that rhyme with each other. For example, "Paula was a nurse."
3. Rhyming nicknames: These cards are made up of first names and last names that have similar first letters or syllables in them. For example, "Alison
Valentine's Day Cards That are Full-of-Rhythm And Melody
This section discusses the newest trend of designing Valentines Day cards that can hold a tune and tells a story.
Rhythm and melody are the new ingredients in the design process. They create a different experience for people who've received them, one that is more personal and fun.
Many artists make Valentine's Day cards, but not everyone is adept at producing musical ones. The secret to creating a musical card is in choosing the right Valentine's Day greeting card design template from a wide variety of romantic templates that have been designed to include catchy tunes with lyrics that resonate with love, hope or happiness.
Valentine's Day Funny Jokes That are Sure to Make You Laugh Out Loud!
Valentine's Day is a time of joy and laughter. It is the perfect day to tell your loved ones, friends, and colleagues some funny jokes on the subject.
What do you call a woman on Valentine's Day? A Single one!
Why did the paper boy stop delivering newspapers on Valentine's Day? He was running out of ideas of what to say!
What do you call two people who want to break up but haven't found a good excuse for doing so? Broken up! Why does it take so long for kids to learn how to tie their shoes? They don't want to be caught with their laces undone!
How to Write Your Own Love Poems for Valentine's Day | Step-by-step Instructions with Examples
1. Consider the type of love poem you want to write.
2. Decide on a theme or tone for the love poem.
3. Consider the form of the love poem you want to write:
a) Limerick
b) Haiku
c) Sonnet
d) Quatrain
e) Blank Verse Poem (i.e., Shakespearean sonnet without any rhyme scheme or form)
f) Free verse (i.e., there are no set poetic patterns in this work—lines are not required to rhyme, nor is there a set number of lines in each section of the poem).