Best vodka in India
In this post will be looking at the best vodka brands in India and also their prices.
Vodka drinks are in high demand in different parts of the world especially there so it is very important that you understand what differentiates vodka drinks from several other brands of types of drinks.
Vodka is the kind of drink that is odorless and colorless that is being produced from grains and potatoes and it originated from several eastern European regions like Russia and the rest.
Vodka drinks have a volume of alcohol that is between 20 to 50% so you might find some that have lesser content. The uniqueness of vodka is that it is made to be colorless and has a mild flavor.
Vodka Is mostly used by barmen and mixologists who utilize them to the fullest in bars and clubs. It's been used because if its mild flavor and colorless nature make it superb for drink mixing and cocktails.
ALSO SEE: The top 10 best wines in the world
There are several Indians who love to keep their drinks private so the colorless and odorless nature of this drink makes it perfect for the purpose.
for a fact, any alcoholic beverage like the most expensive wines in the world can easily make your breath have a strong smell after consumption but the taste of vodka has a milder ordour in relation to other alcoholic beverages.
Good quality vodka has the smell of lemon and berries. If you're an alcohol lover that wants to venture into something else then this should be a better option. There are several vodka brands in the market but these are the best vodka brand picks for you.
Top 10 Best Vodka Brands in India 2023
Here are the Best Vodka Brands in India 2023 and prices:
Grey Goose – 6000 INR for about 750 ml
Absolut – 2000 INR for 750 ml
Belvedere – 4800 to 5600 INR for 700 ml
Smirnoff – 1190 INR for 1000 ml
Wodka Gorbatschow – 683 INR for 750 ml
Eristoff – 790 INR for 750 ml
Vladivar – 600 INR for 700 ml
Romanov – 700 INR for 750 ml
White Mischief – 500 INR for 700 ml
Magic Moments – 500 INR for 750 ml
10. Grey Goose
Price Range:6000 INR for about 750 ml grey goose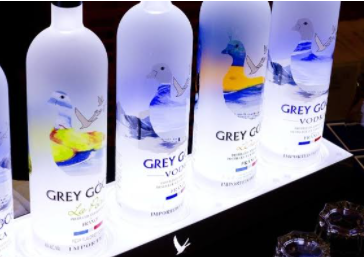 This is one of the best vodkas on the market in India. Grey Goose bottles are commonly collected by people for use at festivals. Bacardi Ltd is the corporation that produces them. In 1998, it was also named the best-tasting vodka by the beverage tasting institute. It is one of the best vodka brands in India 2023.  Another feather in its cap came in the form of a Platinum medal at the World Spirits Championship. Cherry Noir, Grey Goose Usual, L' Orange, La Poire, and Le Citron are among the five flavors available for this vodka. The alcohol content in this drink is typically about 40%. Choose from a wide range of this brand's items and spend quality time with a friend or loved one.
9. Absolut
Price Range: 2000 INR for 750 ml vodka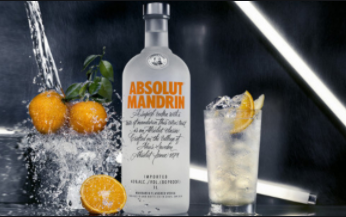 It is the most famous vodka brand. The miniatures, in particular, are adorable, and their sets are even better. A package of seven different Absolut flavors in miniatures appears to be the ideal gift for any budget-conscious mate. Aside from the delicious taste, this Swedish Vodka comes in a lovely bottle.  It is one of the best vodka brands in India 2023.
Absolut Citron, Absolute Peach, Absolut Kurnat, Absolut Mandarin, Absolut 100, and Absolut Pepper are among the flavors available. Absolut's combinations are formed by Sweden's Prenod Ricard ABD. It is one of the most well-known labels. This vodka brand also has a 40% alcohol level in the cocktail. It's also known for its distinctive bottle style and distinct flavor, which contributes to its allure and visual appeal.
8. Belvedere
Price Range: 4800 to 5600 INR for 700 ml vodka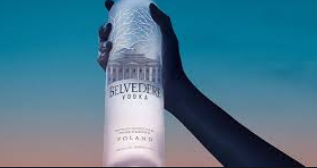 The magnificent packaging of Poland's "Belvedere" Vodka has a large following. A bottle of this vodka will make a four-person party super rocking and great. This mark is only available in a few Indian cities.  It is one of the best vodka brands in India 2023.
Belvedere Red, Belvedere Intense, Belvedere Silver, and Belvedere Unfiltered are among the many flavors available, but the ones that are most common in India are Belvedere Red, Belvedere Intense, Belvedere Silver, and Belvedere Unfiltered. Around 40% of the drink's volume is made up of alcoholic content. It is one of the more costly yet high-quality vodkas on the market. Purchase it online and taste the excitement of a band.
7. Smirnoff
Price Range: 1190 INR for 1000 ml vodka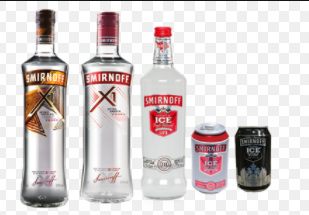 The best way to describe Smirnoff is as a British vodka. It has a perfect class and taste combination, as the name implies. Furthermore, it won a Gold Medal at the World Spirit Awards in 2012 for making the best vodka. Diageo is the organization that makes the product.  It is one of the top 10 best vodka brands in India 2023. 
Smirnoff offers a variety of flavors, including Smirnoff Orange, Smirnoff Vanilla, Smirnoff Green Apple, and Smirnoff Lime. This vodka is made using a triple distillation process, which ensures that the vodka content is made from the purest and finest grains. Smirnoff has a 37.5 percent alcohol content available. It is fairly priced!
6. Wodka Gorbatschow
Price Range: 683 INR for 750 ml vodka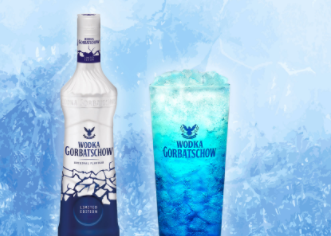 Although the name may be perplexing, it is a fantastic Vodka brand from Berlin, Germany. After a partnership with Henkell and company India Pvt Ltd, it was introduced in India. Wodka Gorbatschow received the Monde Selection Gold Award in 2006.  It is one of the best vodka brands in India 2023.
Now the vodka is made in India and comes in delicious flavors like vanilla, green apple, and the original, which I think is the best of them all. It raises the alcoholic content of the drink by 42.8 percent. This vodka has a unique flavor and is known for leaving you feeling light and soft after drinking it. To add some fun to your crowd, you can purchase it online or from an outdoor store.
5. Eristoff
Price Range: 790 INR for 750 ml Vodka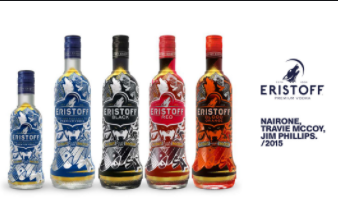 Bacardi-Martini India produces Eristoff vodka, which is primarily made in Georgia. When large groups of people are involved, it is very common among the older generation, especially among officers and business leaders.  It is one of the top 10 best vodka brands in India 2023.
It quickly gains traction in the Indian market and is well received by consumers. They are not only expensive, but they are also of good quality and suit the stature. Green, Apple, and Original are the three flavors available. It has a special triple filtration mechanism that separates it from other vodkas. The drink's alcohol content is 37.5 percent by volume. Although this vodka is more costly than others, it is suitable for any wealthy gathering.
4. Vladivar
Price Range: 600 INR for 700 ml Vodka
This Vodka is a product of the United Breweries community and is very popular among the masses. It is made entirely of boasts and grain. It has a rich texture and high quality, making it a popular vodka brand. Green Apple (Green Apple + Mint), Orange Zest (Orange + Pepper), and Lemon Zest (Lemon + Mint) are some of the authentic flavors available. This vodka goes well with every Indian dish. Vodka has a 40% alcohol level. Its prices are within the reach of the average customer, making it famous.
3. Romanov
Price Range: 700 INR for 750 ml Vodka
Romanov Vodka is made by the same company that makes Vladivar. They are available in a variety of premium tastes and flavors, including Orange, Apple, Lemon, and many others that are difficult to find in India. The International Taste and Quality Department has given this Vodka a two-star ranking.  It is one of the best vodka brands in India 2023. 
The bottle isn't especially appealing, but the alcohol tastes fantastic. It is also worthy of your attention in terms of alcoholic percentage, which is 43 percent in the case of Romanov. If you want to throw a big party, this vodka is both affordable and impressive. So if you buy it online or in a store, if you choose Romanov vodka to enchant your evening in drinking, you will still be on the winning side.
2. White Mischief
Price Range: 500 INR for 700 ml Vodka
The packaging is blue and red on this transparent Vodka Bottle. A good label of Vodka that is well-known in India and has sufficient sales in our densely populated region. It's another United Breweries product that has received a two-star ranking from the International Taste and Quality Institute (ITQI) for high quality and taste levels. It is steadily earning the much awaited Gold certificate from the International Spirituosen Wettbewerb 2007. This brand now has a market share of more than 47 percent. This brand of vodka is triple-distilled, ensuring a high degree of purity making it one of the best vodka brands in India 2023.
Green Apple+Cinnamon, Mango +Mint, and Ultra-Pure are some of White Mischief's most common flavors. There is a specific strawberry combination that is favored mainly by women. White Mischief contains roughly 42.8 percent alcohol. It is reasonably priced, and the variety of flavors and tastes make it the preferred vodka brand among Indian customers, especially among female drinkers.
Magic Moments
Price Range: 500 for 750 ml bottle of Vodka.
The RadicoKhaitan Group of Breweries proudly produces its well-known vodka, "Magic Moments," in India which is the best vodka brand in India 2023. They are almost selling in larger amounts in India's rural areas. This brand of vodka is available in most Indian bars and retail outlets. Because of its widespread availability, this vodka is in high demand. This company also provides a range of flavors, which they call "Remix." The most common colors are various shades of orange, lemongrass, Chocolate, and Raspberry. The company recently released remixes of "Verve Magic." The drink contains a whopping 38% alcohol content.