Dell Inspiron 15 Laptop Specifications and Review
For quite a long time now, the Dell Inspiron line has been around and becoming increasingly popular among consumers. This laptop brand has refreshed itself with slightly newer Intel hardware in the Dell Inspiron 15 to keep up with the current trends.
It also keeps its attractive brushed metal finish to maintain its attractiveness among consumers.
The uniqueness of Dell Laptops
The Dell laptop is a well-known brand that manufacturers laptops and desktops. The company has expanded its product line to offer more than just computers. Dell is now a technology company with a different business model.
When we talk about the uniqueness of the Dell Laptop or any other product by this company, it's because this brand has been around for quite some time and they know how to make their products stand out from the rest of the pack.
Being one of the first businesses to be entirely on the web, Dell was able to reach their consumers wherever they were. They are currently active in 18 different countries across North America, South America, Europe, Asia Pacific and Africa.
Dell Inspiron 15 Laptop
Dell has been an innovative company for years. It was not until recently that it started to merge its skills in technology with its expertise in computer hardware.
The Dell Inspiron 15 is one of the most affordable computers available on the market, but still offers great features that are sure to appeal to many people.
This laptop can be purchased with either Intel Core i3, i5 or i7 processor, 4GB RAM, and up to 1TB hard drive.
What Are The Important Features To Look For In the Dell Inspiron 15 Laptop?
When buying a new laptop, you need to consider what you will use it for. If you are just looking for something that is lightweight and doesn't weigh much, then you can go for an inexpensive laptop.
If you are planning on using your Dell Inspiron 15 laptop to do more than just browsing the internet and playing games, then there are many options available.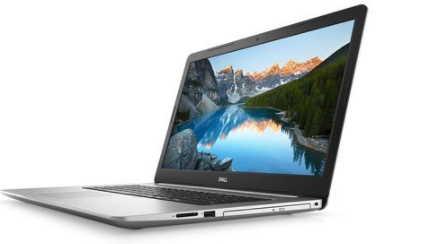 However, the Dell Inspiron laptop is one of the best laptops out there and these are features that make it unique in the gadget market;
Processor (CPU) Performance

The Inspiron 15 5502 offers only 11th gen Intel options ranging from the Core i3-1115G1 to the Core i5-1135G7 and Core i7-1165G7. Upgrading to the Core i5 or Core i7 can give significant performance gains, but it isn't necessary.

Iris is Intel's new powerful high-end chipset. This new chipset works differently than the previous chipsets on the market- it features more power efficient architecture and different integrated GPU options based on power draw/performance. While there are no AMD Ryzen options, this new Intel platform does still feature the latest 7th generation CPUs with two GPUs (Intel or NVIDIA).

In order to get the best possible scores, it is important to set your unit test run run pre-test. This means that if you have not installed Windows 10's special performance optimizations, then you shouldn't do any other benchmarking below before a Zone 1 runtime.

Memory (RAM) Performance

The laptop has both 8 GB and 16 GB DR4-3200Mhz (Ryzen 7 5700U) but that depends on the the amount you are willing to spend as they are $699 and $899 respectively. This model comes equipped with a Ryzen 7 5700U processor, which has 8 cores and 16 threads, topping out at 4.3Ghz.

Its advanced processing capabilities will allow the user to run even the most complex and demanding of tasks without breaking a sweat.

Dell has also made upgrades easy to perform with upgradable memory. You can add another 8 GB of RAM to the 2nd slot on your computer very easily and that will double the total RAM capacity of your computer to 16 GB.

Storage Options Performance

The Hynix 512GB SSD is a PCIe card, with some pretty decent performance. It is capable of nearly twice as much on battery as it is plugged in – so it's not slow even on your laptop.

If you want to upgrade the SSD, all you have to do is remove a bunch of Phillips screws. Doing so will open up the computer's back cover. Note that the M.2 module here is a 2230 variant, but there is one screw hole for the 2280 SSD drive.

The new Lenovo Z50-75 laptop has a 7th generation Intel Core i7-7500U, a budget 128 GB Toshiba BG4 NVMe SSD, and faster sequential reading and writing speeds at 1900 MB/s. TOSHIBA's official specifications sheet claims a write rate of up to 800 MB/s. The drives can be configured and run faster than the standard, and the user has the option to install their own drive.

Graphics Card Performance
There is no dedicated GPU on this model, so you're limited to AMD Radeon graphics. Gaming is possible, but it might be difficult to have games with higher graphics settings.
The Inspiron has AMD Radeon R7 M265 graphics which gives it a leg up on rivals that rely on Intel integrated graphics. This is a mid-range CPU with 384 stream processors, and in the demanding Fire Strike Test 3DMark returned a score of 1211 — hundreds more than either competition.
Battery life
The Dell Inspiron 15 5515 comes with a 54 Whr battery. This might be small for some, but it's geared towards a small chassis and power efficient performance. For just a 54 Whr battery, the results are pretty good. The AMD processor allows the laptop to perform well and give you great battery life.
In order to test the 65W power brick, I had been using a 65W GaN charger. However, with my tests of the 61W output from it on my own benchmarks, I ended up getting better results from smaller power bricks.
In clear terms, you can get up to 14 hours run time with this laptop, depending on what you are using.
Screen and speakers
The screen of the Dell Inspiron 1750 has a resolution of 1,366 x 768. This is less than the Lenovo Ideapad 320's full HD display and it is not able to watch movies at 1080p. The screen on this computer also makes multi-window programs tricky to use.
It is important to note that the display, while bright, won't do so well when you're outside. It has problems with black levels so it doesn't look as good when things are dark.
Compared to screens with lower contrast ratios, the resulting contrast ratio of 250:1 doesn't look good – it lacks brightness and can make images appear dull. A lot of tone variation is lost because there aren't enough shades in the picture that create variations in light & dark.
Keyboard
Though Dell Inspiron 15 laptops have changed with design over the past year, the keyboards have remained the same. The keyboard of our Inspiron 5502 is exactly similar to those on these other models for similar typing experiences between the 3 models.
For some people, it can be difficult to manage different laptops while others appreciate the consistency. It usually takes time to adapt to new work environments or even a new laptop model.
Great keyboards have been put into computers now that have been specifically designed for gaming. With these keyboards, you can really feel the difference they provide as compared to those on HP Envy series and Dell Latitude series.
Touchpad
The Precision tablet has aspects that are conducive to its use in the workplace. Like other models, it has integrated mouse buttons (11.5 x 8 cm) that provide a decent experience at slow speeds, but feel spongy when clicking at higher speeds.
Double-clicking can be difficult because your mouse sometimes doesn't provide enough feedback. Either get an external mouse or at least use a very soft touchpad to make it easier.
Noise, Heat, Connectivity, speakers, and others
This computer only has one cooling fan, with a couple of heatpipes that cool the CPU. The fan takes cool air from the underside of the laptop and exhausts all of the air onto the bottom corner of the screen. This is not my favorite kind of cooling system — but I suppose it does its job?
Even when my CPU temps were high in my tests, the CPU never hit its usual threshold of 100 Celsius. I couldn't really tell for sure if it was because Dell has low thresholds or something else.
The CPU rarely gets hot and the fans hardly run, so the chassis stays cool.
Is Dell Inspiron Laptop Under $700 for 2021 – Worth Your Money?
We have chosen to write about Dell Inspiron Laptop worth $675 the question you must be asking is – is it Worth Your Money?
Of course it is because this is one of the most popular laptop queries on Dell website which means it has become favorite to several gadget users all over the world due to its amazing features.
With the release of new MacBooks, Dell has been trying to keep up with their competitor by releasing more affordable laptops. While it is hard to find any laptop for under $700, you can find one at Dell.
http://webbspy.com/top-5-best-detachable-laptops-in-2020/
Ratings
Processor (CPU) Performance – 8/10
Memory (RAM) Performance – 5/10
Storage Options Performance – 7/10
Graphics Card Performance – 5/10
The Dell Inspiron 15 laptop is slightly doing well, the processor and storage options makes the experience very enjoyable while usage. Having this laptop will definitely take away one's eyes from other Dell laptop lines.