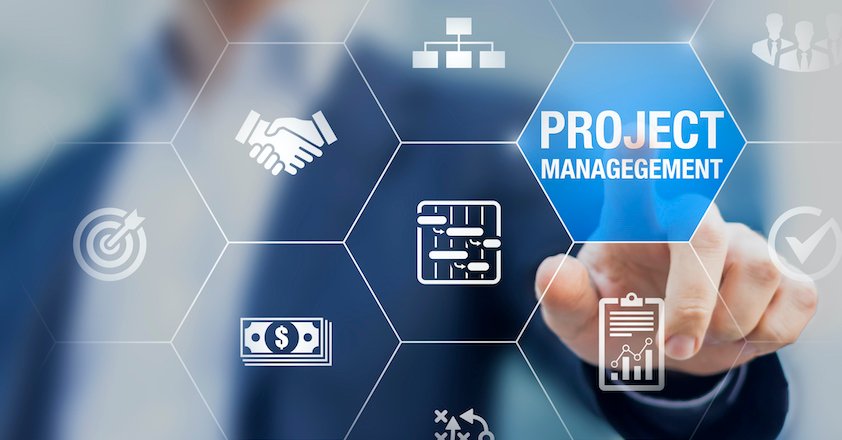 How Project Management Software Can Benefit Your Organization?
Leading the team effectively and helping the organization in the successful completion of multiple projects with fewer roadblocks is the ultimate desire of every project manager. And it can only be possible by fair or error-less management. However, it's quite hard to manually manage multiple projects accurately. And often companies fail to deliver timely when it comes to managing multiple projects. The reason is that project management involves a series of complex processes that consume a lot of time and still exist a chance of error. Therefore, BQE Core offers the best project management software for engineering firms and other manufacturing industries as an effective tool for managing a project successfully. 
Digital project management tools are the crucial weapons that help to streamline the entire process from organization to planning and resource allocation to real-time tracking. It lowers the burden on project managers and allows them to focus on other important tasks by automating time-consuming steps. Moreover, it also enhances employee and project manager accountability which helps to boost their work potential. 
You can find here the key benefits of implementing project management software to deal efficiently with multiple projects. 
Hassle-Free Planning and Scheduling
Errorless or effective planning is the key ingredient for completing multiple projects timely and perfect. However, project management planning is a tough and time taking process. And sometimes each portion of the planning consumes a lot of time which results in leaves with less time for project completion. And slight error, or neglecting something during planning can lead to a delay in project completion. And it can also result in the cancellation of the project. However, project management tools can help to solve this issue. 
Project management software helps in perfect and hassle-free planning. And also provide effective scheduling of all projects without going through the hectic efforts of several days. 
Better Resources Allocation
Resource management means a lot for the success or failure of a project. The reason is that miss management in resource allocation can lead to delay or overflow expenses that end up in budget deficiency. 
Digital project management solutions allocate resources perfectly regarding skills, talent, and availability. It not only helps to complete the project timely with the assigned budget but also protects the workforce from overburdening of work. 
Pipeline Forecasting
To control and run all the projects simultaneously and smoothly is a crucial but difficult task.  Project managers feel burdened and confused to look for the work progress of multiple projects at times. Implementation of digital tools gives relief to this stress also. 
Digital tools for project management help to manage all the projects effectively. These tools provide real-time reporting of each project and also keep track of work progress. Therefore, project management software ensures the timely completion of each deliverable with quality work. 
Communication Funnel
Different teams working on multiple projects need to coordinate with each other for discussion and more accurate working. And communication gaps can cause massive problems. 
Project management software provides a communication funnel through the onboarding of all employees over one table. Moreover, it also allows the project management team to communicate with customers and take their suggestions or feedback on the ongoing progress of a particular project. 
Real-Time Budget Management
When talking about project management, budget is the most crucial factor. Therefore, project management software puts special focus on budget management and provides real-time data analysis of resources, expenses, and budgets. It helps to minimize the overflow of expanses and protect from running out of budget.  
Improve Decision Making Ability
Taking immediate decisions is an important part of every project to make evolutions according to budget, resources, or customers requirements. 
Project management software provides real-time reporting, work progress, and tracking of employees' efficiency.  Moreover, it also provides data insights of strong and weak zones of project planning that enable to make changes. It enhances the decision-making ability of the project manager. 
Final Thought
The use of Contact and project management software is an effective way to deal with multiple projects and keep your organization on a success track. However, the selection of software can make a great difference. Therefore, it's crucial to go for a reliable and professional company to buy project management software and deliver your customers what you promise to.