How you purchase wholesale clothing and footwear for your boutique is among the most crucial aspects of becoming a successful boutique owner. You will stand out from the competition by sourcing for excellent quality, current trends, and affordable prices.
Most significantly for boutique owners in Africa, it is imperative to know where to get the best African clothing for women at affordable rates. Even individuals looking to buy clothing are not left out of this wonderful offer.
You have a unique capacity to style your clients and provide them with the most individualized service possible. Therefore, it's crucial to buy while keeping in mind your target market's distinct interests, your distinctive brand, and your capacity to quickly turn niche markets into lucrative ones.
When buying in bulk, it's important to bring in the proper brands and establish the appropriate customer trust. Your business will suffer if you use low-quality brands, price your items slightly above wholesale, or don't create enough margin. You can always lower your rates, but you won't be able to raise them again.
Price and good photographs both imply quality. Your brand will grow as a result of selling high-quality goods that are beautifully designed and photographed.
Before we divulge details about how to get the best wholesale clothing in Africa, it is important we understand what whole clothing is.
What is Wholesale Clothing and How Can It Help You Save Money?
Wholesale clothing is an excellent way to save money while still getting the same quality of clothing as you would find in retail stores. It is a great way to stock up on clothing for yourself, your family, and even your business. Wholesale clothing can be found in many different places, from online stores to local suppliers. By buying in bulk, you can get better deals and discounts that will help you save money. This article will explore what wholesale clothing is, how it works, and how it can help you save money.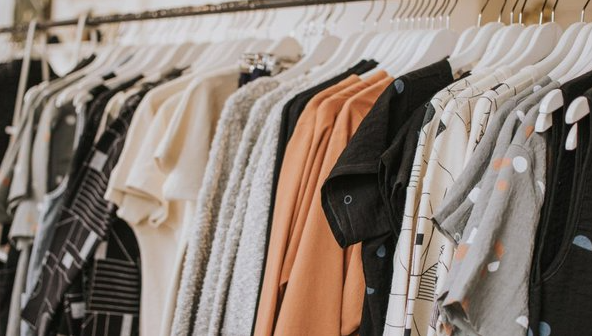 Finding Reliable Wholesale Clothing Suppliers for Your Business
If you are looking to start a clothing business, finding reliable wholesale clothing suppliers is essential. It is important to find a supplier who is reliable, offers quality products and provides competitive prices. With the help of the internet, you can easily research and compare different suppliers to find the best one for your business. Additionally, you can also take advantage of online marketplaces that connect buyers with suppliers from all over the world. By doing your research ahead of time and taking advantage of online resources, you can ensure that you are working with a reputable wholesale clothing supplier like wholesale21.com
How to Effectively Negotiate Prices with Wholesaler Clothes Vendors
Negotiating prices with wholesale clothes vendors can be a tricky process. It requires knowledge of the market and an understanding of what the vendor is likely to accept. In order to effectively negotiate prices with wholesale clothes vendors, it is important to research the market, understand their needs and expectations, and create a mutually beneficial agreement. By researching the market and understanding their needs, you will be able to create an agreement that works for both parties. Additionally, it is important to stay firm on your price while being flexible enough to meet the vendor's needs and expectations. With these tips in mind, you can effectively negotiate prices with wholesale clothes vendors and get the best deal possible.
The Benefits of Buying Bulk Clothing at Factory Outlet Stores
Shopping at factory outlet stores has become a popular way to save money on clothing. Not only do these stores offer discounts on bulk purchases, but they also provide quality clothing at low prices. By buying in bulk, you can take advantage of even greater savings and get the clothing items you need for less. This article will discuss the benefits of buying bulk clothing at factory outlet stores, including cost savings and convenience.
How to Use Online Platforms to Buy Affordable Wholesale Clothes
Buying wholesale clothes online is a great way to save money and time. With the right online platform, you can find the best deals on quality clothing for your business. Whether you're looking for bulk orders of fashionable apparel or basics like t-shirts and jeans, there are plenty of options available. In this guide, we'll explore how to use online platforms to buy affordable wholesale clothes and get the most out of your purchase. We'll also discuss some tips and tricks for finding the best deals when shopping wholesale boutique clothing online.
Best Online platform for Wholesale clothing in Africa
One of the best platforms for wholesale clothing in Africa is Wholesale21.com. Wholesale21 is committed to providing daily updated higher quality fashionable clothing at competitive prices to customers all over the world. As a famous professional manufacturer and supplier of wholesale fashion women's clothing, they have a huge variety of clothing for you to choose from at a very competitive price. Browse our collection of sexy dresses, plus size, two-piece suits, tops, pants, shoes, and bags for women, and much more. The annual output is over 1,500,000 pieces. In a short period of time, they expand our production capacity in order to meet the increasing foreign market's demand.