How to turn off flashlight on iPhone without swiping up
You're out and about and need to find your way in the dark. So you pull out your trusty iPhone 13 and turn on the flashlight. But then you get to your destination and want to put the flashlight away. How do you turn it off?
Well, that's why we're here. In this article, we are going to give you everything you need to know about turning off the flashlight on your iPhone 13. 
How To Turn Off Flashlight On iPhone 13
There are a few ways you can use to turn off the flashlight on your iPhone 13. Like we had mentioned, we are going to take you through all of these methods. All the methods are easy to follow and you should be done with them in no time. Let's head on to all of that:
How to Turn Off the Flashlight With the Control Center:
You can turn off the flashlight from the Control Center. This is actually one of the most used methods and like we had already told you, it is very easy to carry out. Here's what you will need to do:
Swipe up from the bottom of your screen to open the Control Center.

Then, press and hold the flashlight icon to turn it off.
Turning Off the Flashlight Using Siri Voice Commands:
You can also turn the flashlight off on your iPhone 13 using Siri voice commands. This is a great option if your hands are full and you need to quickly turn off the flashlight. All you have to do is give the voice command and thw job is done. Here's what to do:
You need to make sure Siri is enabled in your settings.

Activate Siri by pressing and holding the side button or saying "Hey Siri". 

Once you've done the above step, all you need to do is say "Turn off the flashlight" or "Disable flashlight" and it will be turned off. 
It's that easy! But you need to note that you also need to be connected to a wifi or cellular data network for this step to work out successfully.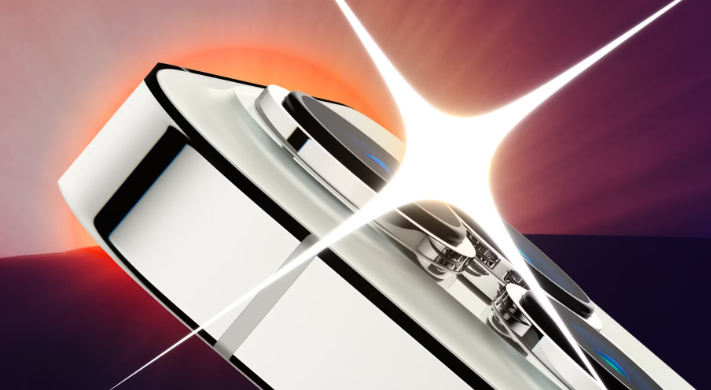 If you find yourself in a situation where you need to turn off your flashlight quickly, don't forget that you can use voice commands with Siri to get the job done.
Also, see how to screen record on iPhone 13.
Can I Disable Flashlight On Iphone 13?
There are a few people who would actually like to disable the flashlight feature on their iPhone 13 completely. This means that it won't be possible to turn on the flashlight anymore unless you activate the feature once again. Is it possible to actually disable the flashlight feature? Absolutely.
You should note that if you want to disable your flashlight altogether, it will also stop your iPhone from automatically adjusting its brightness levels. If you are okay with that, follow the steps below to disable the flashlight feature on your iPhone:
You need to open the settings app on your iPhone.

Simply go through the list of options on the settings app and then tap on

Display & Brightness.

Disable the switch for

Flashlight and Auto-Brightness

.
By disabling the Flashlight feature, you won't be able to use the Control Center to activate the light. You can still manually turn on the flashlight from within the Camera app in low light settings. To do this, open up the Camera app, tap on your subject or press anywhere on your screen to lock focus, then tap on the lightning bolt icon at the top of your screen to turn on your phone's LED flash (this will be enabled by default). Tap it again to turn it off.
Does Disabling iPhone 13 Flashlight Save Power?
A lot of people keep asking the question: does disabled iPhone 13 flashlight save power?. Well, the answer to that question goes both ways but it doesn't have any unique impact on your battery.
It really doesn't matter if the flashlight feature is turned on or not, it doesn't really have an effect on the overall performance of your iPhone's battery and power. With this said, disabling the flashlight feature on your iPhone should only be done out of preference and not because you want to save power.
Flashlight Isn't Turning Off, What Do I Do?
If you're having trouble turning off the flashlight on your iPhone 13, it could be that your iPhone is glitching or experiencing a few minor bugs. Luckily, it is very easy to fix all of these. Here are a few tips that can help.
Force Quit The Flashlight App:
If you are using the flashlight app, you need to try force quitting the app. The steps are easy, here's what you should do:
Double-click the home button and tap and hold on the flashlight icon until it starts to jiggle. 

Then tap the "x" at the top right of the icon and select "quit" to close out of it.
Restart Your Iphone:
If that doesn't work, try restarting your phone. Hold down the Power Button and Volume Down buttons simultaneously until you see your device's Apple logo appear. Once it comes back up, open up the Control Center again and see if that fixed it.
Disable The LED Flash In Settings:
Finally, if you're still having issues with your iPhone 13 flashlight, try going into Settings and disabling the LED flash. Here's what you should do:
Open the settings app on your iPhone.

Navigating through the options, scroll and then tap on General > Accessibility > LED Flash for Alerts. 

Make sure that this setting is disabled if you don't want your flashlight to also turn on automatically when you receive notifications or calls.
Conclusion
There are a few methods you can use to turn off the flashlight on your iPhone 13. In this article, we have gone through all of them and by now, you should be able to use these methods effectively.
We have also given you a few tips you can follow if your flashlight isn't turning off. After following the tips to reset the flashlight settings, you can now turn off your flashlight with the above steps.