KiKi Layne Biography
Kiandra "Kiki" Layne popularly known as Kiki Layne is a fast-rising American actress. She gained recognition through her breakthrough performance in 'If Beale Street could talk' which was a 2018 drama film. She kicked off her acting role making her debut in the television series 'the chi' when she starred alongside Lena Waithe, the movie was a 2015 production.
According to Kiki Layne in an interview with Vanity Fair, she reviewed she has always loved acting and has been doing it why she grew up. She also revealed that favorite movie which happens to be The Lion King. according to her she frequently watched Lion King to the extent she saw it every day and she knows when the extra mile of creating stories with her Barbies and stuffed animals.
Kiki Layne Education 
Kiki attended a performing arts school in Cincinnati where she grew up. it was in the school that Kiki learned musical instruments like the trumpet, flute, and the French Horn. She later proceeded to DePaul University that was in Chicago where she further studied acting. It was after her breakthrough role in Barry Jenkins's movie titled if Beale Street could talk that she relocated to Los Angeles after graduation.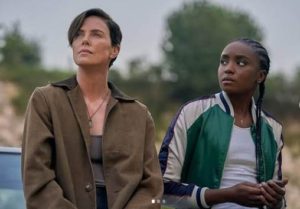 Kiki Layne Acting career
Kiki Layne has been very outspoken regarding the injustice that is being meted out at African American people that are living in the USA. She's in total support of the black lives matters movement. She has voiced our concerns regarding the representation of the black race in American films. In an interview with Vanity Fair, Kiki Layne revealed that the black community has been facing injustice in America since the early 70s to date. She also chipped in that …"issues of wrongful incarceration and what the justice system looks like for black people growing up in poverty. But at the core of it is a really beautiful love story between Tish and Fonny. I don't feel like I've seen this for young black actors—there's this tenderness that I just don't see."
Kiki Layne had recently gained more recognition through her role as Nile Freeman in a Netflix movie that premiered in July 2021 in the United States known as 'The old guard".
Kiki Layne Age/ Birthday
KiKi Layne was born on the 10th of December 1991 in Cincinnati Ohio, United States of America. She is currently 29 years in 2021.
Kiki Layne Height
Kiki is 1.76 meters (5'9) tall. The actress is of average height.
http://webbspy.com/top-50-most-popular-women-in-the-world-in-2020/
Kiki Layne Husband/Boyfriend
Kiki Layne keeps her relationship life private as details about her boyfriend or love life are not yet known but Kiki is currently not married as she identified as single.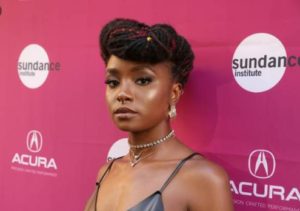 Kiki Layne Net Worth
Kiki Layne is a professional American actress who earns her income through acting. Kiki Layne has an estimated net worth of $1 million in 2021.
Primary source of income: Professional acting
Yearly income: $400,000
Kiki Layne Native Son
Native son is a 2019 American drama film that was directed by Rashid Johnson from a Susan Loris parks screenplay. The drama film was derived from the native son novel that was written by Richard Wright. Native sun starred Kiki Layne, Margaret qualley, Ashton Sanders, Nick Robinson, Sanaa Lathan, and Bill Camp.
Kiki Layne – The Old Guard
Kiki Layne featured in an American superhero action fantasy film titled The old guard which was the 20/20 film directed by Gina Prince-Bythewood. This movie was written by Greg Rucka based on the old guard comic book. The movie starred popular Hollywood actors like Charlize Theron, Kiki Layne, Chiwetel Ejiofor, Marwan Kenzari, Matthias Schoenaerts, and Luca Marinelli. Kiki Layne played the role of Nile Freeman in the old guard movie.
This movie was about recruiting a team of immortal mercenaries that went on a revenge mission to stop the attack on the group and do good in the world. This movie has gotten a good number of reviews from critics based on the wonderful action sequences. It has a 7/10 rating and an 80% rotten tomatoes rating. The old guard sequel is very likely to happen.
Kiki Layne Coming 2 America
She starred in Coming 2 America as the princess Meeka Joffer who was Prince Akeem's (Eddie Murphy) daughter.
kiki Layne parents
The only detail that is available about Kiki Lane's parents right now is that they give birth to her as Kiandra Kiki Layne in Cincinnati, Ohio, U.S, and raised her pretty well.
Kiki Layne and Michael b Jordan
There have been rumors of Michael b Jordan with Kiki Lane after he got very flirty with her and their night out. Though the public display of affection was to shut down rumors of him dating Lupita nyong'o. This has happened at Tao nightclub pop-up in Park City Utah.
Kiki Layne Instagram
Kiki Layne has an Instagram page of over sixty thousand followers check out her page below:
kiki Layne Coming 2 America 2021
American actress Kiki Layne has been starred in The yet-to-be-released comedy film Coming 2 America which is the second installment of the coming to America movie of 1988.
Kiki Layne Movies and Television series
Year
Title
Role
Notes
2015
Veracity
Olivia
Short film
2016
Chicago Med
Emmie Miles
Episode: "Soul Care"
2018
If Beale Street Could Talk
Tish Rivers
Nominated — Alliance of Women Film Journalists Award for Best Breakthrough Performance

Nominated — Gotham Independent Film Award for Breakthrough Actor

Nominated — Washington D.C. Area Film Critics Association Award for Best Ensemble

Native Son
Bessie
2019
Captive State
Carrie
2019
The Staggering Girl
Adut
Short film
2021
The Old Guard
Nile Freeman
Release date on Netflix, July 10, 2021
2021
Coming 2 America
Meeka
Post-production