Many of our readers have been asking the question now on how to make money easily from WhatsApp in Nigeria.
The truth is you can easily make money from WhatsApp if you follow the provided guidelines below. Though there are some requirements you must possess before you can make money on WhatsApp.
Here on webbspy, it is our duty to provide our readers with the necessary steps to enable the to make money online especially through WhatsApp. Reason being that it will help make people financially independent and capable of paying their bills why using spending time on social media as a side hustle. Who wouldn't want to earn extra income while having your phone on social media?
About Whatsapp
WhatsApp was founded in 2009 by Brian Acton and Jan Koum as an alternative to expensive SMS services. The app allows users to download their contact book for free and contact anyone who has installed the app. It is available for iPhones, androids, Blackberry, Windows phones, Nokia phones and, more recently, desktops.
Facebook Inc. (FB) bought WhatsApp in February 2014 for $19 billion. According to Facebook's 2014 Form 10-Q, in the nine months leading up to September 30, 2014, WhatsApp generated revenues of $1,289,000. On Monday, April 30, Jan Koum, co-founder of WhatsApp and director of Facebook Inc., announced his departure from Facebook. Media reported that Koum had decided to leave after a dispute with Facebook over its use of user data and its desire to allow advertising on WhatsApp. Koum, along with co-founder Brian Acton, has long championed the privacy of WhatsApp users.
As of February 2018, WhatsApp had 1.5 billion users and was Facebook's second-largest property, after its eponymous app. It has surpassed the messenger of Facebook and Instagram, the third and fourth largest properties.
How Whatsapp makes money
One dollar at a time and beyond
Previously, the short answer was $1 at a time. In some countries, the app cost about $1 to download; in others, the first year is free, but each subsequent year costs $1 – in other words, WhatsApp had a subscription model. At the height of this model, it has about 700 million users worldwide; annual revenues can be estimated at $700 million per year at present.
In January 2016, Facebook revealed in a report that, because WhatsApp was monetized in a "very limited" way, it might not generate significant revenue in the long run, suggesting that the strategy would change. Shortly after, WhatsApp announced in a blog post that the era of subscriptions was over and that the messaging app would now be free to use.
There are still no ads in the app, however. "Starting this year, we will be testing tools that allow you to use WhatsApp to communicate with companies and organizations with which you want to hear from," the company wrote at the time. The goal is to ensure that people communicate directly with, for example, their banks, airlines, etc. via the app, while companies pay the bill previously paid by subscription.
Although WhatsApp's financial statements are not public (Facebook does not divide its revenues by company), Forbes' total revenue is estimated at $5 billion and the average revenue per user is $4 by 2023. In February 2018, WhatsApp recorded more than 1.5%. billion users and sees 60 billion messages sent per day, according to Facebook CEO Mark Zuckerberg, during a conference call in the fourth quarter of 2017.
Facebook group which is headed by the chief executive officer and the largest shareholder Mark Zuckerberg had recently acquired WhatsApp a few years ago and is currently added Instagram to its subsidiaries. One thing common with all social media platform and is doing only by Mark Zuckerberg is that there is no monetary system of making money on these platforms rather there are different methods and procedures which you could easily make money on your own through the utilization of your followership base friends and contacts. The truth is since there is no official monetary system of making money on WhatsApp only determine the uses of the social media platform can make money from it easily.
there are very few things that you require in order to make money from WhatsApp in Nigeria and that is having several contacts and belonging to many WhatsApp groups. honestly, there is no way you can make money if you don't involve people it has to be people-oriented that is why you need friends and family on your contacts to easily make the projected money.
Here are ways you can easily make money from WhatsApp in Nigeria:
How to make money on Whatsapp (10 Quick ways)
Here are ways you can easily monetize and make money with WhatsApp account:
Market businesses
Affiliate links
ySense (ClixSense)
Market your own products
Share Short links
Pay per download
Drive traffic to your blog
Refer friends to apps
Drop-Shipping
Network marketing
1. Market businesses 
There are several businesses on the internet and social media platforms you can always help them reach their audience. This is just like being a connector where you facilitate the business to reaching their target market online and you earn a commission.
you can reach out to businesses telling them that you can help them connect to their target market online and most will require your proof of past works, show them.
2. Affiliate links
This is where the large number of groups I told you about will come into play.
Are there different kinds of affiliates like Amazon, jumia, and commission affiliates. oh you need to do to make money using these affiliate earnings is to copy the link to the product you want to help the merchants sell and paste it in your WhatsApp group or to your contacts then any cell made from that affiliate link you will definitely get your commission so if any group of 500 people 20 people purchases the products you're definitely rich for the day. Another way you can easily go about it is to create a broadcast list of your contacts on WhatsApp then send them the app lately with short write-up pleading for them to check out your products however you should be very careful as not to spam people with your links on WhatsApp.
when your earnings which threshold and the affiliate company you can easily withdraw into your local account and enjoy yourself.
3. ySense (ClixSense)
After several processes an astringent verification of decided to add ysense to our list of ways to make money on WhatsApp.
This is a form of pay to click campaign and there are several of it on the internet. One thing I don't like about this paid to click campaign online is that most of them are not legit. The moment you start after registration clicking their ads and wasting your time in the process he will find out that your money has started counting in cents on their dashboard. you would probably continue and keep clicking hoping to make $1 by the end of the day and this might be impossible to achieve given the hundreds of ads you have to click to reach that. Then when you finally hit the threshold for withdrawal and you put your PayPal details they will refuse to pay. This is why I am giving you this beautiful tips to avoid those scams. If you would go for pay to click can pains then go for Ysense as it'll save u stress and cost.
the platform will pay you to watch videos and complete service and you can easily withdraw money using PayPal or skrill account.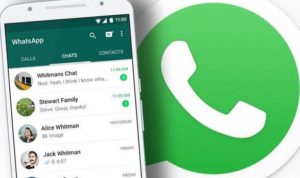 4. Market your own products 
Asides marketing other people's products and helping companies make sales and end commission you should also focus on yourself promote your crafts and do things you love. WhatsApp is enabled the status feature where you post pictures of things you love doing that should be your opportunity to market your own products. To do this easily you can easily design a flyer for your business and share it to your friends or post on your WhatsApp status. That way when you make money selling your products you enjoy both the profit and reinvest ur capital instead of earning little commission.
WhatsApp earning apk & WhatsApp earning apps
5. Share Short links
Let me tell you about short links. You probably know what it is and you've most definitely seen it but you might not know what you really is or how it works.
Short links are shortened links of websites that provide information and it can be gotten by pasting an URL link of particular information you saw online. And the way you can easily make money using this process is that why you share those links to your WhatsApp contact once they click it, they will view adverts before landing on the website your money counts per viewers on those adverts.
6. Pay per download
This is a process of monetizing content online where you can easily they'd use the contents people want to check out online and upload it on different websites so that when you share the link on WhatsApp and they click it you make money per downloads from the website.
how to monetize WhatsApp status
7. Drive traffic to your blog
you can always use WhatsApp to drive traffic to your blog and please depends on the kind of content you probably you will have to find a similar audience to share with. Whenever you make a post, copy the link and paste on your WhatsApp status, also send it as a broadcast message to your contacts and to WhatsApp groups. This is a means you can write WhatsApp status and get paid.
several bloggers make a lot of money publishing their posts on WhatsApp. You can also do the same or go to your blog add a plug-in which will enable you to share your post directly to your WhatsApp.
8. Refer friends to apps
There are different apps on play store that you can easily scout out that will give you a recharge card or some token to refer your friends to download the app. There is an app I downloaded some time that was on the promo they gave huge discounts and even paid me money to refer my friends.
9. Drop-Shipping
Dropshipping has been the order of the day recently because most people now sell fashion wears and other products online on WhatsApp and make a lot of money from it even without having a physical store. However, this has slowed down during the pandemic because not all stores are open and importation of goods has been seized for now. This is how to monetize Whatsapp status.
People make a lot of money on WhatsApp in Nigeria selling different products and the more you ask your friends so will post some of the pictures you post regarding your market you gain more buyers.
10. Network marketing
WhatsApp is a good platform for networking among your peers and professionals there also some networking platforms where you easily make money through it by using WhatsApp. All you need to do is to stay connected with your friends and open up to more opportunities online. This is how you earn money by sending WhatsApp messages.
http://webbspy.com/best-small-business-ideas-in-nigeria-2023/