Top Criminal Lawyers in Arizona 2023
Introduction: What do Criminal Lawyers Do?
Criminal lawyers are the ones who represent clients in criminal cases. They are responsible for presenting a defense and providing legal advice on how to proceed with the case.
Criminal lawyers have to be knowledgeable about the law, as well as skilled in presenting arguments and convincing juries to believe their clients' side of the story. They must also be able to understand what is going on in the minds of their clients and think like they would, so they can provide them with accurate advice.
CRIMINAL DEFENSE LAW
The criminal law system is made up of a complex mix of state and federal statutes. For state crimes, each state establishes its own set of laws and penalties.
The common person is often unable to comprehend the entire scope of the law or navigate the system on their own due to the complexity of the criminal justice system.
Those accused of crimes, whether misdemeanors or felonies, can seek legal counsel and assistance from a qualified criminal defense attorney.
Penalties might range from a simple fine or community service to extended prison terms or even the death penalty, depending on the circumstances. It is critical to make well-informed judgments and prevent costly errors.
Best criminal Defense lawyers in Arizona
Here are the Best criminal lawyers in Arizona 2023:
David Cantor
Mark Heath
Paul Ramos – Ramos Law Firm, PLLC
Bruce Blumberg – Blumberg & Associates
Brian Sloan
Aaron Reed – Cates & Garvey Law Group
Jonathan Hupp
Jeremy S. Geigle
Veronica L. Manolio
Omer Gurion
1. David Cantor
3 Board Certified Criminal Law Specialists. 5,000+ Criminal Case Victories in Arizona. The Most Jury Trial Wins in Arizona.
Attorney David M. Cantor is the founding partner of the Phoenix law firm DM Cantor. Mr. Cantor concentrates his practice on criminal defense and has handled cases involving assault, drug crimes, DUI/DWI, aggravated DUI, severe DUI, homicide, sex crimes, theft crimes, and white-collar crimes. He has handled cases in both the trial and appellate courts.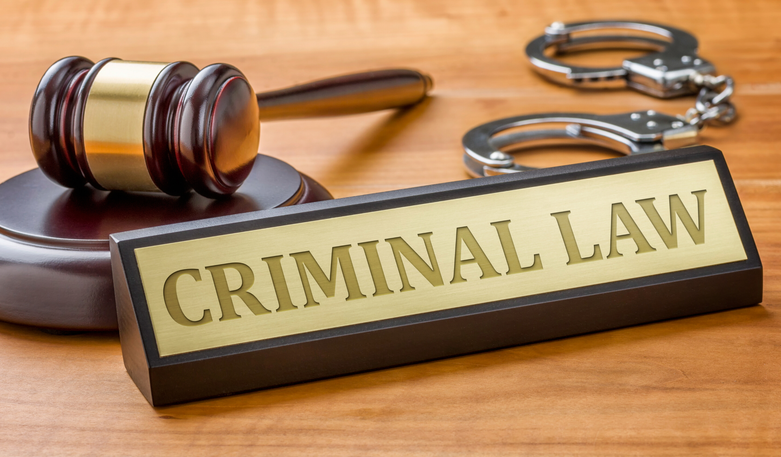 Mr. Cantor represents clients in Phoenix, Chandler, Gilbert, Glendale, Goodyear, Mesa, Peoria, Scottsdale, Tempe, and throughout in Arizona, and has appeared on numerous national television shows to discuss his cases. He is a member of the Cantor Law Group, which focuses on family law, and represents a number of high-profile clients.
Visit: https://www.dmcantor.com
Phone: 602-857-9440
Fax: 602-255-0707
2. Mark Heath
Mark Heath, the founder of The Heath Law Firm, concentrates his practice solely on criminal defense. He represents clients in the greater Phoenix metropolitan area who have been accused by the state or federal government of committing misdemeanor or felony offenses from the firm's Mesa, Arizona location. Mr. Heath is admitted to practice in all Arizona state courts as well as the United States District Court for the District of Arizona.
Mr. Heath has a wealth of expertise developing effective defense tactics to combat a wide range of claims. Driving under the influence, domestic violence, disorderly conduct, theft, assault, robbery, embezzlement, and other white collar crimes, as well as drug possession and distribution, have all been cases he has handled.
Visit: http://www.theheathlawfirm.com
Phone: 480-739-5519
Fax: 480-999-5776
3. Paul Ramos – Ramos Law Firm, PLLC
Paul A. Ramos is a Certified Specialist in Criminal Law through the State Bar of Arizona, as well as a member of the Arizona Attorneys for Criminal Justice, the National College for DUI Defense, the American Bar Association, and the National Association of Criminal Defense Lawyers. He is highly qualified to handle all criminal defense matters in Arizona, including DUIs, felonies, and misdemeanors.
He comes to the Ramos Law Firm with 30 years of experience defending DUI and criminal cases, and he has the skills and training to properly handle any DUI or criminal accusation. Mr. Ramos has also testified as an expert witness in the field of DUI defense.
Mr. Ramos is licensed to practice law in Arizona and has participated in hundreds of trials over his career.
Visit: http://www.ramosdefense.com
Phone: 480-877-0571
Fax: 480-247-8375
4. Bruce Blumberg – Blumberg & Associates
In Phoenix, Arizona, attorney Bruce E. Blumberg is the founder and managing partner of Blumberg & Associates. Mr. Blumberg concentrates his practice on criminal defense and is board-certified as a Criminal Law Specialist by the State Bar of Arizona. He has more than 32 years of legal expertise. He defends the rights and interests of clients accused of or under investigation for significant criminal offenses including as narcotics crimes, federal and white collar crimes, sex crimes, violent crimes, and more throughout the state.
Mr. Blumberg has had a lot of success advocating for his clients in state and federal courts all around his region during the course of his career. He is driven by a desire to see justice done, and he has obtained countless dismissals and acquittals.
Visit: http://www.azblumberglaw.com
Phone: 602-857-9266
Fax: 602-889-9167
5. Brian Sloan
Law Offices of Brian D. Sloan
SOLELY Focused on DUI Defense – 3,100+ Successfully Defended! Affordable, Bifurcated Representation. Multi-Award Winning.
Mr. Sloan has dedicated the last 16 years to representing DUI defendants, representing over 3,400 clients and defending nearly 100 felony and misdemeanor DUI trials.
Mr. Sloan has received a perfect 10-out-of-10 rating from Avvo.com; a 4.9-out-of-5.0 rating from Martindale-Hubbell; the Southwest Rising Star award from Super Lawyers in 2013, 2014, 2015, 2016, and 2017 before aging out of the category; and the Featured Attorney of the Month Cover Story in Attorney at Law Magazine. Mr. Sloan was named to National Trial Lawyers' Top 100 Trial Lawyers and Top 40 Under 40 Awards, as well as the American Society of Legal Advocates' Top 40 Under 40 Award.
Visit: https://arizdui.com/
Phone: 480-720-7839
Fax: 480-893-2123
6. Aaron Reed – Cates & Garvey Law Group
Aaron J. Reed, an attorney at Cates & Garvey Law Group, PLLC in Phoenix, Arizona, focuses entirely on criminal defense matters. Mr. Reed is a top-rated attorney who defends his clients' legal rights and provides unrivaled counsel and support to clients throughout Arizona who have been charged with or are under investigation for any form of felony or misdemeanor offense, including DUI. He has prosecuted a wide range of serious offenses, including aggravated assault, sexual assault, murder, child sex crimes, and others.
Mr. Reed holds a Bachelor of Science in real estate from the University of Nevada, Las Vegas' Lee Business School, as well as a Juris Doctor from Arizona Summit Law School in Phoenix. It was here that he formed a strong desire to defend those who were wronged.
Visit: https://www.criminallawyer4u.com
Phone: 855-809-6525
Fax: 480-905-3166
7. Jonathan Hupp
Lane, Hupp, & Crowley, PLC
Your Criminal Law matter is important to me. I am here to guide you and fight for you. Contact me today. Attorney Jonathan Hupp is a partner with the Phoenix legal firm Lane, Hupp, & Crowley, PLC. Mr. Hupp's practice focuses primarily on criminal defense, and he has helped his clients secure numerous dismissals, acquittals, and not-guilty verdicts for a variety of criminal offenses, including drug crimes, weapons violations, violent crimes, property crimes, DUI, financial crimes, white collar crimes, domestic violence, sex crimes, and more.
Mr. Hupp has also represented several clients before grand juries and has vast expertise advocating on behalf of licensed professionals who are facing disciplinary procedures before their respective governing authorities.
Visit: http://www.lhccriminallawyers.com
Phone: 480-498-5290
Fax: 480-776-5758
8. Jeremy S. Geigle
Jeremy Geigle, who joined JacksonWhite in 2005, is a Managing Shareholder. Jeremy is an attorney who specializes in criminal defense. In both adult and juvenile courts, he focuses on felony and misdemeanor problems.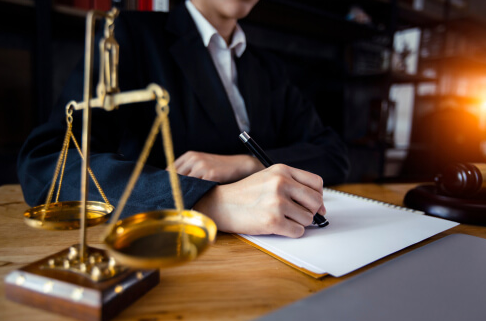 Jeremy has been named to the National Association of Distinguished Counsel's Top One Percent of Attorneys for the past two years. Jeremy has also been nominated to the National Academy of Jurisprudence's Premier 100 Criminal Trial Lawyers and the American Institute of Criminal Law Attorneys' Top Ten Best in 2017.
Jeremy is a member of the Arizona State Bar Association and has previously served as the Dispute Resolution Section's secretary.
Visit: http://www.jacksonwhitelaw.com
Phone: 480-535-8505
Fax: 480-464-5692
9. Veronica L. Manolio
Manolio & Firestone, PLC
Veronica L. Manolio helps clients with their criminal defense needs in Phoenix, Arizona.
Veronica L. Manolio, a Phoenix, Arizona criminal defense lawyer, specializes in defending clients accused of crimes such as DUI/DWI, possession of marijuana/drugs, theft crimes and more. She has over 10 years of experience in the field and her practice is backed by a successful track record which includes obtaining not guilty verdicts for many clients.
Veronica has built a broad practice centered on difficult commercial/business disputes and general civil litigation over the last 20 years. Veronica has handled cases involving insurance bad faith, medical malpractice, intellectual property, and fraud successfully. She also takes on a few criminal defense cases here and there.
While Veronica is known for being a tough litigator, she does it while maintaining her integrity and reasonableness. Her achievements have earned her praise from other members of the State Bar, including a "Superb" peer-review rating from Avvo. Veronica is also a member of "Arizona's Finest Lawyers" and was honored as one of America's Top 100 Attorneys® with a Lifetime Achievement Award. In 1999, Veronica received her law degree from the University of Arizona College of Law and began working as a paralegal.
480-739-2528
10. Omer Gurion
Gurion Legal
Gurion Legal defends clients in a wide range of misdemeanors, crimes, and personal injury cases, and is certified by the State Bar of Arizona Board of Legal Specialization in the subject of Criminal Law.
Managing an increasing number of high-stakes cases, many of which involve complicated legal difficulties and protracted trials, has earned him praise from the highest levels. Attorney Gurion has received multiple accolades, including the American Institute of DUI/DWI AttorneysTM "Ten Best" for the State of Arizona and the American Society for Legal Advocates' "Top 40 Under 40" for the past two years.
Phoenix, AZ 85014
Phone: 480-800-0020
Criminal Lawyers Involved in Reaching Out to the Society
The job of a criminal lawyer is to provide legal help to people who are accused of committing a crime. They can also be called as public defenders, who represent the people who cannot afford to hire their own lawyer. Criminal lawyers need to have a deep understanding of the law and criminal procedure in order for them to be able to defend their clients.
Criminal lawyers play an important role in the society because they are the ones who are looking out for the rights of people and making sure that they don't get falsely accused of crimes that they didn't commit.
Learning About the Types of Cases that a Criminal Lawyer Deals with
In order to become a criminal lawyer, one must first have a law degree. Criminal lawyers can specialize in different areas of the law, such as white-collar crime, drug crimes, or sex crimes.
You may also want to include some of the following keywords:
-Types of cases that criminal lawyers deal with
-Criminal defense lawyer
-Criminal law
-Lawyers
Working Hours – A Day in Life of a Criminal Lawyer
A day in life of a criminal lawyer is not easy. A lawyer has to be well-versed with the law, have a good understanding of the court system, and know what's going on in the world.
The lawyer has to be able to handle multiple cases at one time. They have to juggle between the cases, taking care of all the details and making sure that they don't get lost in any of them. The lawyer also needs to keep up with all the latest news so that they can prepare themselves for any questions that might arise during a trial.
The life of a criminal lawyer is not an easy one and requires a lot from them on every level.
What is the most prestigious type of lawyer?
Lawyers are some of the most prestigious professionals in the world. There are many different types of lawyers, and they specialize in different areas of law.
A common question that is asked by those who want to pursue this career path is: "What type of lawyer is the most prestigious?"
The answer to this question largely depends on what country you live in and what type of law you want to practice. For example, in America, a corporate lawyer might be more prestigious than a criminal defense attorney. In France, an international lawyer may be more prestigious than a family law attorney.
How much do criminal lawyers make in Arizona?
The amount of money that a criminal lawyer makes is dependent on the type of law they practice and the location they work in.
A criminal lawyer can make anywhere from $50,000 to $300,000 depending on the type of law they practice and where they work. Criminal lawyers can make the most money in major cities like New York City where there are more opportunities for them to work with higher paying clients.
The amount of money that a criminal lawyer makes is dependent on their location, type of law practiced and experience level.