List of organic skin care products in Nigeria 
Welcome to our comprehensive guide, where we delve into the realm of beauty and unveil the crème de la crème of skin care products that Nigeria has to offer. Nigeria, a country with a rich cultural heritage and diverse beauty traditions, boasts an array of locally made skin care gems that cater to the unique needs of its vibrant population.
As the pursuit of healthy and radiant skin transcends borders, we recognize the importance of highlighting exceptional skin care products that are not only accessible but also tailored to the specific challenges faced by Nigerians. From combating the effects of humid weather to addressing common skin concerns, Nigerian skin care brands have risen to the occasion, offering innovative solutions rooted in the country's deep appreciation for natural ingredients and holistic approaches to beauty.
In this blog post, we will take you on a journey through Nigeria's beauty landscape, shedding light on the best skin care products that have garnered a loyal following and earned their place on vanities across the nation. Whether you are a Nigerian seeking recommendations or an enthusiast eager to explore global beauty treasures, we have curated a selection that will inspire and empower you to embrace the beauty rituals that resonate with you. Some of these skin care can also be great for cocolate skin.
We will explore a range of categories, including cleansers, toners, moisturizers, serums, masks, and more, all sourced from reputable Nigerian brands that prioritize quality, efficacy, and sustainability. Our aim is to provide you with a comprehensive overview of the top-tier products available in Nigeria, allowing you to make informed decisions and discover the perfect additions to your skin care regimen.
Best skin care products in Nigeria
Let's explore some of the top skin care brands in Nigeria, highlighting their standout products and the results they deliver.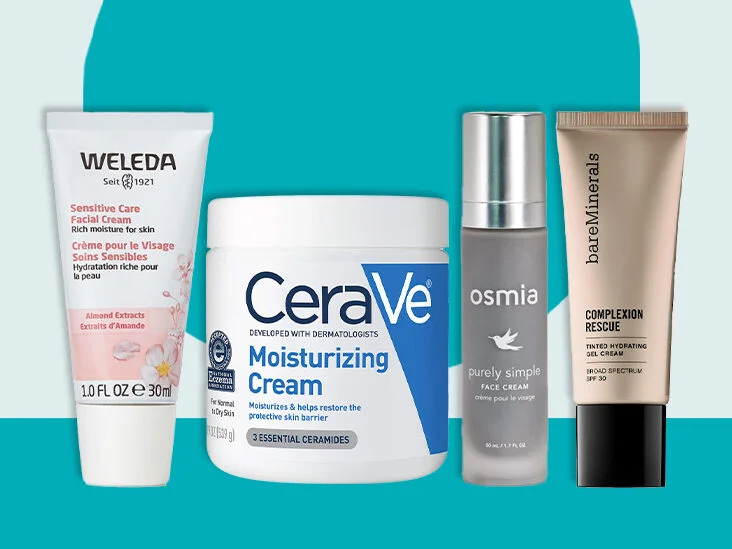 1. Omari Skin:
Omari Skin entered the market during a time when black soap and body butters reigned supreme. With a dedication to thorough research and unique ingredient combinations, this brand has consistently impressed. Their gentle cleansers, infused with just the right percentages of active ingredients, provide effective results without irritating the skin. For those seeking a harmonious blend of efficacy and mildness, Omari Skin is a brand worth exploring.
2. Hilery Beauty:
Initially mistaken for a generic supermarket product, Hilery Beauty shattered expectations with its remarkable performance. Combining numerous active ingredients, their products work in synergy to deliver impressive results. Whether you're a skincare minimalist or an enthusiast with a comprehensive routine, Hilery Beauty offers a range of products that will capture your attention.
3. Skintivity Skincare:
Glowing reviews from private clients piqued curiosity about Skintivity Skincare. This brand stands out for formulating products that deliver results comparable to mild chemical peels or specialized facials. With carefully selected ingredients and somewhat higher percentages, Skintivity Skincare addresses various skin concerns, making it a noteworthy choice for those seeking effective solutions.
4. Vhue Skin:
Vhue Skin quickly became a favorite with their products earning holy grail status. Each offering from this brand is a powerhouse blend, targeting different skin concerns from multiple angles. By delivering impressive results, Vhue Skin has firmly established its reputation among skincare enthusiasts.
5. Orma Skincare:
With a commitment to quality and a focus on hyperpigmentation, Orma Skincare has earned recognition for its outstanding products. Their latest launch garnered particular praise, setting them apart from the market's previous offerings. Those looking to address hyperpigmentation will find Orma Skincare's products to be excellent choices, along with their diverse collection of body care products.
6. Hidirose:
When affordability meets effectiveness, Hidirose shines brightly. Specifically designed to tackle acne, texture issues, and hyperpigmentation, this brand's recent collection offers accessible solutions that cater to the average skincare consumer. Hidirose also emphasizes educating their audience on healthy skincare practices, adding value beyond their products alone.
7. Skin by Tej:
Skin by Tej caters to the unique body conditions faced by black women, including Keratosis Pilaris and hyperpigmentation. Their beautiful packaging is matched by the high-performance products within. For those seeking visible results in their body care routines, Skin by Tej offers active ingredients that deliver remarkable outcomes.
8. Omari Code:
Makeup enthusiasts will find a gem in Omari Code's products. This brand's offerings excel at prepping the skin for flawless makeup application. With their ability to control oil and extend makeup wear, Omari Code ensures that makeup lovers can enjoy their passion without compromising the health of their skin.
9. Sanct Skin:
Sanct Skin grabbed attention through their meticulous attention to providing accurate information about their products. This commitment to transparency is reflected in their intentionally formulated products, which deliver impressive results. Sanct Skin caters to specific audiences, ensuring their formulations are tailored to their unique needs.
10. Dang Beauty Products:
Discover the world of Dang Lifestyle – a brand renowned for its unique and high-quality fragrances, skincare, and home fragrances. Click here to shop Dang products.
11. Natural Nigerian:
Initially skeptical of brands with "natural" in their name, Natural Nigerian proved to be an exception. This brand stands out for its well-formulated products and commitment to science-backed information. Their range includes African black soap, which pleasantly surprised even the most hesitant skeptics. For those seeking healthy, glowing skin, Natural Nigerian's products are a valuable addition to any skincare arsenal.
12. Skin Science Co.:
Discovered through influencer reviews, Skin Science Co. caught attention as a Nigerian brand that produces sunscreen—an essential yet often overlooked skincare product. Their offerings also target common skin conditions like acne and hyperpigmentation. With an effective range and reasonable pricing, Skin Science Co. impresses skincare enthusiasts while educating and guiding their audience on their skincare journey.
13. Organic Life Plus:
While personal emphasis on organic and natural skincare may vary, Organic Life Plus embodies the true meaning of "organic" in skincare. This brand introduces unique oils and herbs, garnering newfound appreciation for their effectiveness. The delightful scent of their body products adds to the overall experience. Balancing organic principles with scientific rigor, Organic Life Plus provides a refreshing approach to skincare.
14. Ms Metics:
Ms Metics stands out by not only offering makeup products but also educating consumers on proper skincare practices. Their sunscreen, in particular, receives high praise. With a range of topical skincare products and tools, Ms Metics caters to makeup enthusiasts who prioritize skincare. This brand's ideology resonates with those seeking a holistic approach to beauty.
15. VBN Bodibles & VBN Hairapy:
For those who believe in the power of natural ingredients, VBN Bodibles offers skincare products that you can literally eat. This unique brand satisfies the desire for natural skincare while ensuring quality and transparency. From oils and butters to sugar scrubs, VBN Bodibles caters to "Naturalistas" who crave the goodness of organic ingredients. Additionally, their hair care range offers cute combs and complements their skincare offerings.
16. Soibi Botanicals:
Soibi Botanicals excels in creating multifunctional skincare products that deliver noticeable results. Their recent relaunch showcases their commitment to combatting skin bleaching and providing effective products. With a range of face and body products targeting different skin concerns, Soibi Botanicals stands as a brand to watch out for.
17. Mint Organic Care:
Mint Organic Care brings self-care to a whole new level with an array of enticing products. From skincare to massage oils, scented candles, bath bombs, and charming souvenirs, this brand invites indulgence. Perfect for gifting loved ones or treating oneself, Mint Organic Care elevates the self-care experience. Their body care products, tried earlier in the skincare journey, proved delightful.
18. Rd8Labs:
Rd8Labs, pronounced as "Radiate," caught attention with their moisturizer. The brand's dedication to sharing product information and educating their audience resonated strongly. Notably, their packaging and approach to skincare for black individuals garnered praise. Positive feedback from clients who tried Rd8Labs products further fuels anticipation for what the brand has in store.
19. Skin by Zaron:
Skin by Zaron, a subsidiary of Zaron Cosmetics, offers essential skincare products perfect for skincare newcomers. Their multitasking products allow for a simple yet effective routine with fewer products. The brand's willingness to learn and provide accurate skincare information adds to their appeal. Skin by Zaron successfully combines their expertise in makeup with a newfound focus on skincare.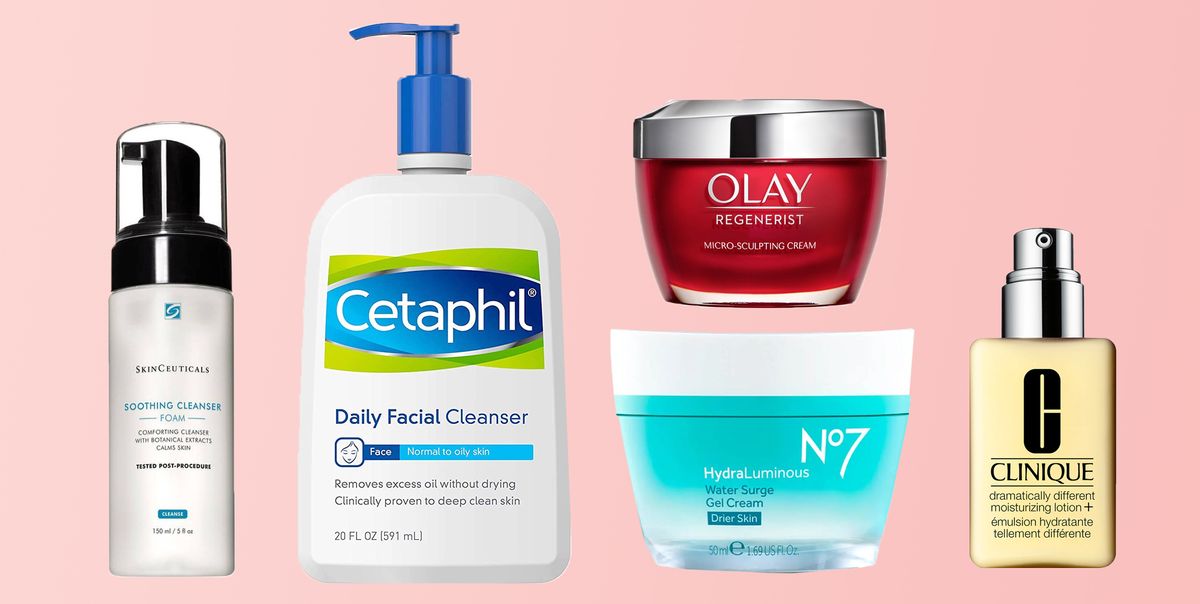 Conclusion
Nigeria's skincare landscape continues to impress with its diverse range of exceptional brands. From Natural Nigerian's science-backed formulations to the organic goodness of Organic Life Plus and the educational approach of Ms Metics, these brands offer unique perspectives and products. Additionally, VBN Bodibles caters to "Naturalistas," while Soibi Botanicals tackles skin bleaching concerns. Mint Organic Care indulges in self-care, Rd8Labs radiates with transparency, and Skin by Zaron provides essential skincare essentials. Each brand contributes to Nigeria's thriving skincare industry, promising quality and innovation for skincare enthusiasts.
Frequently Asked Questions
Which brand is best for glowing skin?
Natural Nigerian, Soibi Botanicals, and Mint Organic Care are brands that are known for their products that promote glowing skin. These brands offer well-formulated products with effective ingredients to help achieve a radiant complexion.
2. How can I glow in 7 days?
To achieve a glow in 7 days, you can follow these steps:
Ensure you have a consistent skincare routine with cleansers, toners, moisturizers, and sunscreen.
Exfoliate your skin to remove dead cells and promote cell turnover.
Use a face mask once or twice a week to nourish and rejuvenate the skin.
Stay hydrated by drinking enough water.
Get sufficient sleep to allow your skin to repair and regenerate.
Eat a balanced diet rich in fruits, vegetables, and healthy fats.
Limit your exposure to sun and protect your skin with sunscreen.
What products make skin look shiny?
To achieve a shiny or glowing appearance, you can use products like highlighters, illuminating primers, or facial oils. These products add a luminous finish to the skin, creating a radiant and shiny effect.
4. What are the 3 most important skincare products?
The three most important skincare products are:
Cleanser: Cleansing the skin removes dirt, oil, and impurities, helping to prevent breakouts and maintaining overall skin health.
Moisturizer: Moisturizers hydrate the skin, improving its texture, preventing dryness, and maintaining a healthy barrier function.
Sunscreen: Sunscreen protects the skin from harmful UV rays, preventing sunburn, premature aging, and reducing the risk of skin cancer.
5. Which cream is best for the face?
The best cream for the face depends on your specific skin type, concerns, and preferences. It's important to choose a cream that suits your individual needs, whether you have dry, oily, or sensitive skin. Some popular and highly regarded face creams include Cetaphil Moisturizing Cream, Neutrogena Hydro Boost Gel Cream, and Olay Regenerist Micro-Sculpting Cream.
6. How to get clear skin?
To achieve clear skin, you can follow these tips:
Cleanse your skin twice a day to remove impurities and excess oil.
Exfoliate regularly to unclog pores and remove dead skin cells.
Use non-comedogenic skincare products that won't clog pores.
Moisturize daily to maintain skin hydration.
Protect your skin from sun damage by wearing sunscreen.
Avoid touching your face frequently to minimize the spread of bacteria.
Maintain a healthy diet and drink plenty of water.
Manage stress levels as stress can contribute to skin issues.
7. What can I buy for a glowing face?
To achieve a glowing face, you can consider purchasing the following products:
Vitamin C serum: Vitamin C helps brighten the skin, fade dark spots, and even out the complexion.
Hyaluronic acid serum: Hyaluronic acid hydrates the skin, giving it a plump and glowing appearance.
Face oil: Choose a face oil rich in antioxidants and nourishing ingredients to promote a radiant complexion.
Illuminating primer or highlighter: These products add a luminous finish to the skin, creating a glowing effect.
Sheet masks: Sheet masks infused with hydrating and brightening ingredients can provide a temporary glow.
8. How can I make my skin glowing and good?
To make your skin glowing and good, follow these practices:
Maintain a consistent skincare routine with cleansing, toning, moisturizing, and protecting your skin from the sun.
Eat a healthy diet rich in fruits, vegetables, and antioxidants.
Stay hydrated by drinking plenty of water.
Get regular exercise to promote healthy blood circulation.
Avoid smoking and excessive alcohol consumption.
Manage stress levels through relaxation techniques or activities you enjoy.
Get enough sleep to allow your skin to repair and rejuvenate.
9. What skin ingredients make your skin glow?
Some ingredients known to promote glowing skin include:
Vitamin C: Helps brighten the skin, fade dark spots, and improve overall skin tone.
Hyaluronic acid: Provides intense hydration, plumping the skin and giving it a healthy glow.
Retinol: Helps promote skin cell turnover, improving texture and radiance.
Niacinamide: Enhances the skin's barrier function, improves moisture levels, and reduces redness for a healthier complexion.
AHAs (Alpha Hydroxy Acids): Exfoliate the skin, promoting a smoother and brighter appearance.
Antioxidants: Protect the skin from damage caused by free radicals, improving overall skin health and radiance.
10. What can I use for an instant glow on my face?
For an instant glow on your face, you can try the following:
Illuminating primers or moisturizers: These products provide an immediate radiance and glow.
Highlighters: Apply a liquid or powder highlighter on the high points of your face, such as the cheekbones, bridge of the nose, and cupid's bow, to add a luminous sheen.
Facial mists: Mist your face with a hydrating facial mist that contains ingredients like glycerin or hyaluronic acid for an instant boost of hydration and glow.
Sheet masks: Use a sheet mask infused with brightening or hydrating ingredients for a quick glow before an event or special occasion.
You should also see Top 10 Best Anti Aging Clinics in the World.