Top Fintech Companies in India and Latest Trends
What is Fintech?
Fintech is a term that is used to describe the technologies and services that are related to financial services. It includes things like mobile banking, online payments, cryptocurrency trading and so on. Fintech in India has taken off in the last few years with some of the major players in this space being Paytm, PhonePe, Freecharge and Mobikwik.
Fintech in India
Not only does India have one of the world's oldest and richest cultures, but it also has some of the top fintech solutions. According to the recently released Indian Fintech Report, India has overtaken the United States as the world's second-largest fintech ecosystem. Furthermore, for the first time in 2019, Indian FinTechs outperformed Chinese FinTechs in terms of raising financing.
Indian FinTechs, on the other hand, have gone a long way. According to statistics, India has a 10-year head start in the FinTech field. India's FinTech business is rapidly expanding. India is becoming home to the world's largest financial institutions, leading financial technology and services companies, and major financial services organizations. Many Silicon Valley financial businesses have ties to India, and many of them are introducing Blockchain DeFi products in the country.
India is a global fintech powerhouse, with over 2,100 fintech companies and one of the highest fintech adoption rates in the world, thanks to pioneering digital infrastructure initiatives, a vibrant venture capital (VC) landscape, and favorable demographics, including a young, digitally savvy population and a rising middle class.
Investors around the world are bullish on India's fintech prospects, having poured billions into the sector. Fintech funding surpassed US$8 billion in 2021, according to data from Invest India, the country's investment promotion and facilitation agency, pushing startup valuations to new heights. Today, the country is home to 17 fintech unicorns with valuations of $1 billion or more.
Nevertheless, smaller startups are starting to grow and getting investors' attention. These companies are growing quickly and steadily.
Here are the Top 10 Fintech companies in India 2022;
Cashfree Payments
GetVantage
Zolve
Hyperface
CredAvenue
Mahila Money
Onsurity
Smallcase
Multipl
FPL Technologies
1. Cashfree Payments
Cashfree Payments is a payment and banking technology firm based in Bangalore that was founded in 2015. Payment collections, vendor payouts, payroll payouts, quick loan disbursements, e-commerce refunds, insurance claims processing, expenditure reimbursements, loyalty and incentives payments are just some of the services it offers.
Cashfree Payments processes US$20 billion in payments annually for over 100,000 merchants, including Cred, Zomato, Xiaomi, and Tencent. The corporation operates in eight different countries, including the United States, Canada, and the United Arab Emirates (UAE).
Cashfree Payments was valued at US$200 million after State Bank of India undertook a strategic investment. This means Cashfree will be able to invest in paying customers and expand its infrastructure in order to keep growing.
2. GetVantage
GetVantage is a financing platform established in Mumbai that provides growth funding to digital-first enterprises, such as e-commerce entrepreneurs and startups, across India and Southeast Asia.
GetVantage evaluates and gauges a company's future revenue performance using a proprietary machine learning (ML)-based credit judgment engine and a deal management system, and then delivers a term sheet based on its results. According to its website, funding tickets can be as much as US$500,000.
So far, the startup has backed over 100 entrepreneurs, including e-commerce and direct-to-consumer (D2C) brands. According to the Digital Fifith, GetVantage has raised $5 million in investment.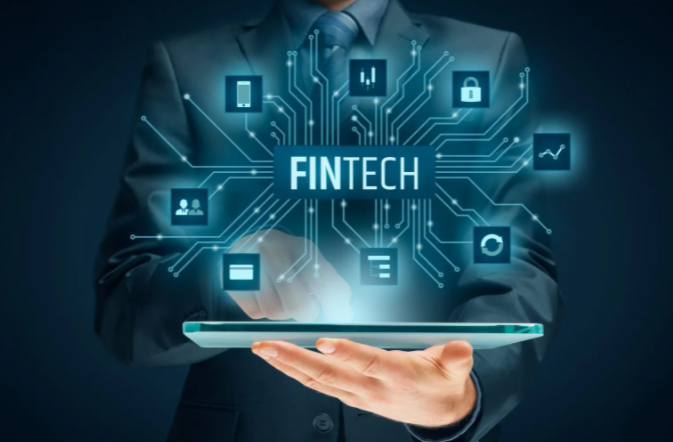 3. Zolve
Zolve is a neobanking business that focuses on migrant labor. It was founded in 2020. The firm, which began full-scale operations in September 2021, presently serves the India-US corridor, offering immigrants destined for the US with bank accounts, high-limit credit cards, and debit cards based on their credit scores in their home nations while still in their home countries.
Zolve aspires to be a full-stack financial services provider, with quick remittance, insurance, and lending products in the works.
As of October 2021, Zolve had already rolled out its credit card to 2,000 customers and closed a US$40 million round of funding at a $210 million valuation. The round brings the total investment in the company to US$55 million.
4. Hyperface
Hyperface, based in Bengaluru, was founded in 2021 and is the creator of a card platform that makes credit card issuance easier for fintech and e-commerce companies. Customers can design credit card programs and manage the entire customer experience, from know-your-customer (KYC) requirements to loyalty programs, using the company's customizable software development kits (SDKs) and application programming interfaces (APIs). This allows businesses to launch credit card programs in as little as a few weeks.
Hyperface collected US$1.3 million in October 2021, which it plans to use to expand its digital platform, create card programs, and hire more people.
5. CredAvenue
CredAvenue, a leading online lending specialist situated in Chennai, was founded in 2017. The company has five key platforms that are designed to meet the needs of both borrowers and investors: CredLoan is a business lending platform; CredCoLend is an origination platform for co-lending partnerships between banks and non-banking financial companies (NBFCs); Plutus is a bond issuance and investment platform for institutional and retail participants; CredSCF is a supply chain platform; and CredPool is an end-to-end securitization and portfolio buyouts platform.
The company has worked with over 1,500 institutional borrowers, 750 investors, and 1 million end retail borrowers to date, facilitating transactions totaling over $9 billion.
Sequoia Capital and LightSpeed Venture Capital are among the investors in CredAvenue. The company obtained a US$90 million Series A equity fundraising round in September 2021, valued at US$410 million.
6. Mahila Money
Sheroes, a Delhi-based women-only social network, has launched Mahila Money, a digital financial service. Mahila Money provides women and female micro-entrepreneurs with small business loans and other financial services. The amount of money available ranges from $135 to $2,693, there is no need for collateral or a co-guarantor, and the application is completed totally online.
Mahila Money has expanded to a community of over 150,000 women since its start last year, and has forged relationships with banks and NFBCs like as Transcorp, Visa, My Shubh Life, Avail Finance, and Shivalik Bank.
7. Onsurity
Onsurity, a healthtech startup founded in 2020, provides small and medium-sized organizations (SMEs), micro-businesses, startups, and developing businesses with monthly, comprehensive employee healthcare.
Group health insurance, discounts on medicine orders and health check-ups, exercise rewards, doctor teleconsultation, and other benefits are included in Onsurity's monthly-based TeamSure plans. Contractors, interns, and consultants are all eligible for the subscription options, as are full-time workers.
More than 1,000 SMEs, startups, and emerging firms are said to be served by the company. In August 2021, it raised US$16 million in a Series A round.
8. Smallcase
Smallcase, a wealthtech firm based in Bangalore, was founded in 2015 and offers an online trading platform. Investors can invest in more than 100 portfolios of stocks and exchange-traded funds (ETFs) through the company's in-house staff of qualified professionals. It also connects you with independent asset managers, brokerages, and wealth management platforms.
Smallcase works with a dozen of India's top stock brokers, including Upstox and Kite.
The company has nearly 3 million users who transact $2.5 billion in annual transactions. In August 2021, it completed a $40 million Series C investment round, increasing its total capital to more than US$65 million.
9. Multipl
Multipl is a mobile app that allows users to invest their savings in mutual funds and other market instruments for future expenses. It was founded in 2020 and is based in Bengaluru.
Multipl also collaborates with lifestyle businesses to offer clients exceptional deals on travel, jewelry, bikes, home decor, job classes, technology, and more. It also features a loyalty program that awards clients with so-called Mbits rewards that can be redeemed from over 200 brands, including Amazon, Myntra, and Jio-Saavn, if they save a certain amount of money.
The app has more than 10,000 downloads on the Google Play Store as of November 2021, and users had set savings goals totaling more than US$3.3 million.
10. FPL Technologies
FPL Technologies, a fintech firm dealing on consumer finance, is based in Pune and was launched in 2019. OneScore, a digital credit score platform that offers free credit score checks and personalized insights, was launched in 2019. It launched OneCard in 2020, a credit card that works in tandem with a mobile app to let clients lock their cards, adjust their features and active services, pay their bills, and more.
In January 2022, FTP Technologies completed a US$75 million Series C investment round, valuing the company at US$750 million post-money. With this round, the business has now secured a total of US$125 million in funding.
What are Fintech Companies and Why are They Important?
Fintech companies are a relatively new phenomenon in the financial sector. They are important because they provide more efficient and cost-effective services than traditional banks.
There are two types of Fintech companies: challenger banks, which offer traditional banking services with better prices, and payment platforms, which provide services that help people make payments more easily.
A recent report by McKinsey & Company found that these Fintech companies have been able to reach a wider customer base than traditional banks because of their cheaper prices and innovative technology.
Fintech, currently a $2.3 trillion industry and growing rapidly
Financial technology is a rapidly growing industry. It's the future of banking and financial services.
The term "fintech" was first used in 1999, but the industry has been around for a lot longer than that. The first recorded use of paper checks dates back to the 11th century, with the introduction of personal cheques during the 19th century.
There are many different types of fintech companies today, and it's hard to tell which will be successful over time. Some have failed outright and some are still struggling to find their footing in an ever-changing world of finance.
How Fintech can help solve the problem of financial exclusion
There are various ways in which Fintech can help solve the problem of financial exclusion. One such way is by using big data and AI to analyze patterns in spending and savings habits. This will help lenders know the creditworthiness of a person.
Another way is by using mobile payment solutions which allow people without access to banking services to make payments without going through a bank account. This will also allow them to save money, as there are no charges for withdrawing funds from an ATM or for transferring money between accounts.
The Indian Financial System – the New Market & Competition for International Financial Institutions
The Indian Financial System is a new market and competition to the international financial institutions. The Indian Financial System has been growing at a rapid rate and has increased its GDP by 7.6% in the year 2016-2017.
India is one of the fastest growing countries in Asia with an economic growth of 7.6%. The country's GDP is expected to grow to $3 trillion by 2020, which would make it third largest economy in Asia after China and Japan.
The Indian Financial System is also one of the most competitive markets for international financial institutions because India has a large population with plenty of opportunities for growth.
The Indian Entrepreneurship Story – Success Stories & Challenges Ahead
The Indian Entrepreneurship Story has been an interesting journey so far. From the time of the Mughal Empire, to the British Raj and finally Independence, India has seen a lot of change. The country has gone from being a primarily agricultural society to one that is now becoming more and more industrialized.
There are many success stories in India's entrepreneurship story. One such example is Infosys, which was founded by seven engineers in 1981. They were looking for a way to make it easier for multinational companies to do business in India and they created software that helped them do just that. Infosys now employs over 200,000 people around the world with revenue of $10 billion (USD) last year alone.
However there are some challenges ahead for Indian entrepreneurs as well.
Fintech Companies in India and How They Are Changing the Way We Bank
Fintech companies in India are changing the way we bank. They are making banking easier, more convenient and more personal.
Fintech companies in India are changing the way we bank. They are making banking easier, more convenient and more personal. The Indian fintech industry is growing at a rapid rate of 30% year on year and is expected to grow to $1 trillion by 2020. Fintech companies have been able to do this by providing innovative solutions for people who have traditionally been ignored by banks such as low-income individuals, small businesses and women in rural areas with mobile phones but no access to banks or ATMs.
How Do Fintech Companies Make Money And What Challenges do They Face?
The financial sector is one of the most competitive industries in the world. With a number of companies fighting for the top spot, it is hard to tell who will come out on top.
A recent report by Accenture revealed that financial technology companies are growing at an annual rate of 17%. This includes startups and established players from other sectors. And this is just the beginning. The industry is expected to grow to $1 trillion by 2020 and reach $4 trillion by 2030.
What are some challenges that fintech companies face?
Some fintech companies have had a difficult time scaling their business model due to regulatory challenges. They also face stiff competition from established players in the industry which can be tough for startups with limited resources.
Where to Find the Best Fintech Deals in India and Which Apps to Use for Digital Payments?
India has seen a surge of interest in the fintech industry in recent years, with the government pushing for digitization and cashless transactions.
The best way to find the best deals is to use a comparison website, like Finder.com. This will not only allow you to compare rates and features but also help you find specific providers that are available in your area.
Some of the popular apps for digital payments include Paytm, PhonePe, and Google Pay.
Conclusion – Towards an inclusive & sustainable future in the fintech sector
The financial sector is one of the most lucrative and influential industries in the world. However, it has been plagued with problems, such as a lack of diversity and sustainability. With these two issues in mind, how can we make the financial sector more inclusive and sustainable?
The first step is to have an inclusive mindset. The financial industry needs to stop segregating people based on their race, gender or age. This will allow for a more diverse workforce that can bring different perspectives to the table. It will also allow for a more stable environment since people are not feeling like they are being discriminated against because of their identity.
The second step is to have sustainable practices in place. The environment should be considered when making decisions about how to run a business. This includes investing in renewable energy sources and avoiding deforestation.