List of Fintech Companies in Canada
Introduction to the Financial Sector in Canada
Canada is a country that has been for the most part, economically stable. It has always been at the forefront of social change and economic innovation. Canada is considered to be one of the richest countries in the world with a high per capita income and a low level of poverty. The country has an open economy with abundant natural resources.
The Canadian economy is dominated by its service sector, which employs about three quarters of all Canadians and accounts for about 70% of its GDP. Canada's primary exports are energy, minerals, and manufactured goods, like cars and machinery.
The Canadian financial sector consists mainly of banks that have branches all over Canada as well as foreign banks that operate in Canada under special agreements with the government.
Financial institutions play an important role in our lives because they provide us with the services of safekeeping and financing, which help us to better manage our affairs, plan for the future, and acquire assets.
Top Fintech companies in Canada
In 2023, keep a watch out for some fascinating financial technology businesses from Canada! That's because Canada is home to some of the world's most promising financial startups and companies. Almost every fintech subcategory is represented in Canada by startups and established companies. They are among the most forward-thinking financial and cryptocurrency firms.
We've vetted hundreds of Canadian financial technology startups with a bright future and put them into this list to save you time searching. There are undoubtedly a few valuable companies on this list that you haven't heard of if you're an employee, small business owner, investor, entrepreneur, or computer engineer.
1. KOHO Financial 
KOHO Financial gives its customers another option for spending their money. They are not technically a bank, but rather a stand-alone checking account that, like a credit card, rewards you for spending. It works by transferring money from your regular bank account to your KOHO account, which you can then spend using the KOHO prepaid card, which comes with rewards. The software is compatible with Apple Pay and Google Pay, and KOHO prepaid can be used at any merchant. According to them, the average KOHO customer saves 7% of the money they deposit into their account. There are two sorts of cards to choose from: the popular normal card and a premium one that gives you 2% cashback.
2. Borrowell
Borrowell's goal, as the name suggests, is to make it easier for their users to borrow money. They do so by giving you free access to your credit score, as well as weekly credit monitoring and instruction on how to enhance your score. The best part? It's completely free. They don't charge customers for their services; instead, if you opt to engage with one of their lending partners, they get paid a referral fee. Even if you don't use one of their loan partners, you can still take advantage of their free credit tools. Borrowell is an excellent resource for people who want to repair their credit in order to obtain a loan accepted.
3. Nesto
If you're looking for a new mortgage (and want to pay the lowest interest rate possible), Nesto is a good place to start. Nesto claims to have the lowest mortgage rates in Canada, which they can provide to customers because their salespeople are not paid on commission. Nesto's website claims that they are more concerned with assisting their customers achieve fantastic rates than with stuffing their own pockets.
4. Neo Financial
Neo Financial is a technological company first and a financial company second, despite its name. They are a technological business, according to their website, that is trying to create a better financial experience for all Canadians. They accomplish this by providing a credit card with substantial incentives as well as a savings account with a very competitive 1.30 percent annual percentage yield (APY). This rate is around 130 times more than what a regular bank would offer.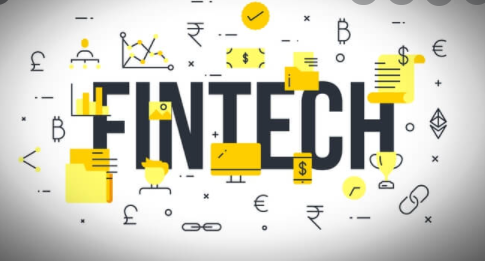 5. Bitbuy
Simply put, Bitbuy is a digital currency marketplace where Canadians may buy and sell digital currency. They understand that investing in a whole new asset class like cryptocurrencies might be intimidating, so they've worked hard to make their platform as user-friendly as possible. Bitbuy is probably a good option for you if you want to buy cryptocurrency but don't claim to be particularly tech-savvy. Forbes, Yahoo Finance, and the 2020 Startup List have all featured them.
6. NDAX
NDAX was created to make it simple for anyone to purchase and trade cryptocurrencies, regardless of their prior experience. They provide eleven different digital assets for purchase and charge a very low.2 percent trading fee. They go above and beyond to ensure that their users are educated, in addition to allowing them to buy and sell different coins. They have a lot of information on their website on what each coin is, what makes them unique, and why you should invest in them. NDAX promises to have the largest portfolio of currencies in Canada, as well as the lowest costs.
7. Shakepay
Shakepay claims to be the simplest way for Canadians to buy and sell bitcoin. They can back up this claim because they've serviced over 600,000 Canadians, assisted with over $3 billion in transactions, and can get you up and running in less than 10 minutes. Another advantage of using their system is that they claim to provide "customer support that cares," claiming to be able to handle any concerns within a few hours, regardless of the day of the week. They have their headquarters in Montreal.
8. Creditcard Genius
Creditcard Genius, which was founded in 2017, immediately assesses 126 different features of over 200 credit cards to give you with the best option for you. When it comes to things like the type of rewards you receive, fees, interest rates, and more, you can choose your preferences. Creditcard Genius makes it simple to get the perfect credit card for you by simply entering a few of your choices. They also use their network to help collect third-party feedback, with over 1,300 customer reviews and 40,000 newsletter subscribers.
9. Coinberry
If you're looking for a good place to purchase and sell digital assets (also known as cryptocurrencies), Coinberry is a good place to start. Users can purchase Bitcoin, Ethereum, Litecoin, XRP, Bitcoin Cash, Stellar, and the popular Dogecoin. They are insured by Lloyd's of London and are also FINTRAC and PIPEDA registered. Coinberry also claims to be the only digital asset platform that Canadian municipalities trust.
10. Clearco (Formerly Clearbanc)
Clearco intends to make it easier for startup entrepreneurs to receive finance, regardless of where their firm is in its development. They've put over $2 billion into over 4,500 enterprises in seven countries thus far. They've also partnered with a number of well-known investors, including Gary Vaynerchuk, Chamath Palihapitiya, and Matt Salzburg. Haus, Untuckit, and Farmgirl Flowers are just a handful of the notable companies that Clearco has backed.
11. Mogo
Mogo is a finance company that aims to provide greater access to capital to millennials. They do it by offering prepaid credit cards and short-term loans. CNBC, The Financial Post, and the Globe have all lauded them, and they currently have around 1,600,000 million users. One of their most interesting products is a Visa credit card that provides 2% cashback in bitcoin. This card is also promoted as helping to protect the environment by reducing carbon emissions.
12. Hardbacon
Hardbacon is your one-stop shop for all of your financial tools and decisions. They feature all of the tools you'll need to plan, budget, invest, and find the most profitable financial products for you. It might be difficult to know where to begin with all of the financial options available. Hardbacon has put in a lot of effort to present you with a variety of tools that allow you to compare cryptocurrency exchanges, insurance providers, credit cards, savings accounts, brokers, mortgages, chequing accounts, and other financial products. They also feature online calculators that can help you make better financial decisions on topics like debt repayment, retirement planning, and how much life insurance you need. They also have an extensive library of tutorials, e-books, and reviews which offer a great deal of insight from their dedicated team.
13. CalendarBudget
If you have trouble keeping track of your finances, CalendarBudget may be useful. CalendarBudget will help you arrange your budget and keep on top of your financial objectives and obligations for just $3.99 each month. They've been assisting consumers in tracking spending, curbing impulse purchases, purchasing items with cash rather than a credit card, and paying bills on time since 2009. CalendarBudget also has a blog and a free video course on money management to help with personal finance education. They are an excellent resource for anyone looking to improve their financial situation.
13. Buckzy Payments
Buckzy is working to make it easy to transmit money across international borders at any time of day. They will let you to pay money quickly to any digital channel in 47 different countries by the middle of 2021. Buckzy is attempting to improve people's access to their money in an increasingly globalized and fast-paced environment. Another significant advantage of using Buckzy to transfer money is that you will not be charged a transaction fee.
14. Bench
Bench is likely to be known to everyone who runs a small business. They provide bookkeeping and financial services to businesses in need of assistance with taxes and accounting. They've even created Bench Retro, which is tailored to business owners that are more than two years behind on their accounting. They began operations in 2013 and have since grown to over 500 workers and a $53 million valuation. Bench is targeted on assisting entrepreneurs with bookkeeping, but it aspires to do much more. "We're here to help entrepreneurs understand what they want to do and where they want to go," they say.
15. Intellimortgage
If you're looking for a mortgage, Intellimortgage is one of the greatest resources to use. They allow you to rapidly compare mortgage rates from different lenders, choose the best one, and apply. They further promise that trusting them to find you the best mortgage rate will save you thousands of dollars. They estimate you'll save more than $2,000 in broker fees and just under $5,000 in bank rates (on average). Intellimortgage has assisted its clients in closing over $1 billion in mortgages.
16. ZayZoon
If you own a small business, ZayZoon will provide your employees with on-demand access to their wages. Your employees may get paid every day for the work they complete instead of waiting for a bi-weekly or twice-monthly payday. This is a significant advantage that will assist your staff in managing their personal finances while also increasing employee retention for your company. Some of the world's most recognizable brands, such as Subway, McDonald's, and Domino's, employ Zayzoon.
17. Brim Financial
Brim Financial claims on their home page that "the future of banking is now," and backs it up with a cutting-edge credit card infrastructure and digital platform. They have a variety of commercial and consumer credit cards that all allow you to "purchase now, pay later." Brim, Brim World, and Brim World Elite are the three cards they give, each with different levels of incentives, and one of the unique benefits that Brim Financial offers is free global wifi at any Boingo station.
18. Blockstream
Blockstream is a global leader in cryptocurrency products, with more than 12 products to assist traders, miners, and institutions. Blockstream Satellite is one of the coolest projects they're working on. This network broadcasts the Bitcoin blockchain throughout the world for free, 24 hours a day, seven days a week. Their goal is to build the financial infrastructure of the future, and they believe that peer-to-peer, open-network finance has the potential to transform the world for the better.
19. Zapper
Zapper allows you to keep track of all of your Defi assets in one place. By simply connecting your existing wallets or plugging in a valid BTC or ETH address, they make it incredibly simple to transfer assets over. They have invested over $2 billion through their platform, monitor over 500,000 assets, and serve 54 Defi platforms in total.
20. Wealthica
If you have a few different accounts where you keep all of your financial assets, Wealthica might be a good fit for you. Wealthica connects to all of your existing financial institutions and syncs your accounts on a daily basis, allowing you to see all of your assets in one spot. This means you can log in to their site and get real-time information on your stocks, bitcoin, net worth, and other assets. Wealthica has received hundreds of excellent reviews and has been featured in publications such as the Globe and Mail, the Toronto Star, and Maple Money.
Canadian Fintech Trends Facing the Industry
In the past few years, the Canadian fintech industry has undergone a rapid transformation. With the introduction of new technologies, new products and services are being introduced to the market.
Fintech is a sector that has experienced rapid growth in recent years and is expected to continue growing for many years to come. The Canadian fintech industry is one of the most dynamic in North America with new companies emerging all the time. As a result, there are many trends facing this industry today. These trends include:
– The rise of AI and machine learning
– The adoption of open banking
– The increasing use of data analytics for customer acquisition
– Increased competition from other sectors such as insurance and lending.
The Financial Sector in Canada is Booming, Here's Why
Canada is the best country for business, according to Forbes. The country ranks first in the world for its economic competitiveness, and second for its quality of life. The Canadian economy has been booming and it's not just because of oil prices. Canada's financial sector has been growing rapidly over the past few years and it's expected to continue to grow in the near future.
The Canadian banking system is one of the most stable in the world. This stability is a key factor that attracts international investment into Canada. In addition, Canada has a strong banking system that offers a variety of products and services at competitive rates. It also offers high-quality protection for deposits as well as investments from other financial institutions.
How the Canadian Fintech Industry is Expanding
The Canadian fintech industry is expanding rapidly and it is becoming a hub for innovation. The Canadian government has been supportive of the industry as they have introduced policies to help fintech companies grow.
The Canadian government and the Bank of Canada are taking steps to support the development of a robust fintech ecosystem in Canada.
The number of fintech companies in Canada has grown from just 30 in 2009 to over 400 today, with more than $1 billion in investments.
Canada is an attractive destination for foreign investment due to lower taxes, less regulation, and a stable economy.