Best Ticket Sites for Concert and Sports in 2023
The best concert ticket websites get you to the show in the most convenient and cost-effective way possible. When it comes to purchasing tickets for concerts, theater, stand-up comedy, and other events, there are numerous possibilities. If you want to save money and, more importantly, receive authentic tickets that work on the day, choosing the proper one is critical.
Some of the finest concert ticket sites specialize in specific types of events, so if you have a unique event, you might want to choose one of these to get the greatest rates, seating options, and availability. The list below organizes each site by specialty so you can quickly locate what you're looking for.
There are also specific sites if you want to find tickets for a sold-out event or get the greatest buy or resell rates. Yes, they're all listed below. Whatever you require, this guide considers your purchasing and selling experience to help you select a solution that makes the process as simple and secure as possible.
All of the sites listed below provide a money-back guarantee in the case that your event is canceled.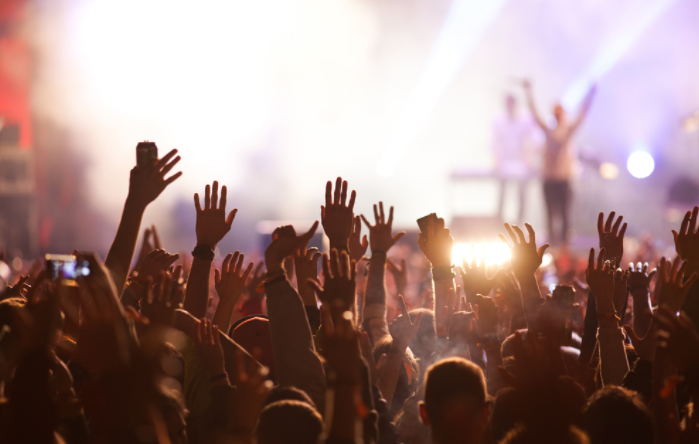 What Makes a Good Concert Tickets Site?
A good concert tickets site should have a wide selection of artists, easy-to-find tickets, and an easy checkout process.
A good concert tickets site should also be designed in a way that is easy to navigate and understand. They should also have a clear pricing structure so that ticket buyer can easily find the best deals.
Best Concert Ticket Sites in 2023 with Lowest fees
1. StubHub
StubHub is our favorite because it focuses on concert tickets, with a wide range of genres and choices to look at festival tickets when you first enter the website.
You can filter by lowest price, best location, and best bargain, as well as specific seat kinds and methods of ticket delivery, so you can cater to everyone's needs. Furthermore, the FanProtect promise is a reliable feature, so you can shop with StubHub with confidence. It is one of the best sites to buy concert tickets.
The mobile app is similarly simple to use, and it allows you to purchase tickets on the day of the event – simply scan a bar code on your phone to gain admission to the venue. You may also keep track of your favorite musicians.
StubHub makes selling tickets almost as simple as buying them. You can sell your tickets using the computer application or the mobile app, and StubHub will take 10% of the sale price. The FanProtect guarantee ensures that you receive valid tickets before to the event, and if you don't, you'll be compensated with equal or better tickets or a complete refund. Using a reliable secondary broker like StubHub to purchase and sell concert tickets is a quick and secure process, which is why we believe it is the ideal service for most individuals.
2. SeatGeek
SeatGeek's transparent costs are a significant plus here, since they make it easy to know you're getting the best bargain and prevent unpleasant surprises at checkout. SeatGeek also had some of the lowest fees we found, making it a terrific all-arounder if you're looking for a bargain deal. It is one of the best ticket sites with lowest fees.
SeatGeek, like many other popular concert ticket sites, assigns a deal score to each ticket, labeling it with a color and a number on a scale of one to ten. As a result, the arena seating chart is simple and appealing to the eye.
3. Razorgator
Razorgator is fantastic because of its unbeatable rates, moderate fees, and an unrivaled number of search filters to assist you find the ideal seat. The Razorgator rating system is useful for customers who are ready to sacrifice on seat value for a lower price, and we found the claim of a 15-20% savings to be accurate. It is one of the best sites to buy concert tickets.
The customer guarantee is very typical, and customer support options are plenty, so you can rest assured that they'll be there to assist you if something goes wrong. If you're seeking to make a few money, sellers can expose their tickets to bidding or sell them outright for a price you specify. Razorgator charges a little commission of 10%, but you can price your tickets accordingly.
4. Ticketmaster
Because of its return policy, Ticketmaster is a wonderful location to buy tickets. When you buy tickets for events at venues that participate in the website's Fan Guarantee program, you have three days to change your mind after you buy them. It's also the only service we looked at that allows you to return tickets for events that have been rescheduled but not canceled, which is reassuring.
Prices were comparable across all of the sites we looked at, and Ticketmaster has the added benefit of purchasing tickets through a primary vendor. As a result, tickets for popular shows may be cheaper on Ticketmaster than elsewhere, as long as you purchase them in advance. It is one of the best ticket sites with lowest fees.
5. TicketCity
Although TicketCity wasn't our first pick of ticket sites, its ticket pricing were lower than some competitors, and we liked their unusual approach to assisting you in selling tickets quickly.
Most websites allow you to publish your tickets and choose your own price, with a percentage of the proceeds going to you if they sell. TicketCity purchases your tickets directly from you, eliminating the need to wait for them to sell. This is made even easier by the ease with which you can sell your ticket to TicketCity over the phone or using an online form. If you want to sell your unwanted concert tickets, this is a perfect alternative. It is one of the best ticket resellers.
6. VividSeats
Despite the fact that VividSeats didn't have the cheapest tickets of the sites we looked at, concertgoers may be interested in purchasing here because of the great rewards program. You can get up to 8% off tickets depending on how much you spend, and if you're a 'Hall of Famer,' this credit won't expire if you spend more than $2000 per year.
Don't worry if you don't have the funds to spend $2000 on tickets every year; your credit will last for a year. You may purchase tickets using the simple app or the website's live chat feature, and if you have any questions, a customer service representative can answer them. It is one of the best ticket sites with lowest fees.
7. TicketsNow
TicketsNow is an online ticketing website that sells tickets to concerts, soccer games, and other events. It was founded in 2001 by a man named Daniel Hochman who wanted a way for people to buy tickets to concerts without the hassle of buying at the venue or waiting in line. TicketsNow started as a local project but has since reached over 100 million unique visitors. It is one of the best sites to buy sports and concert tickets.
8. Viagogo
Viagogo is the leading global ticket marketplace with over 85 million tickets to choose from. They provide a safe and reliable platform for consumers to buy or sell tickets. The site lets you access the market's best deals and offers, including promotions and discounts on the go.
With over 40 million customers worldwide and over 600,000 events listed, they are the place to go to buy tickets for your upcoming event. It is one of the best sites to buy concert tickets.
9. Ticket Network
Ticket Network has been the best way to purchase tickets for live shows in San Diego since they opened their doors in 2006. They offer a wide variety of tickets and events, and they have constantly updated their inventory as new concerts are announced. Ticket Network also offers VIP packages that include front row seats, pre-concert meals, meet & greets with the artist and more.
10. Ticketline
Ticketline is your preferred destination for purchasing tickets to concerts, sporting events, and more. Ticketline offers the widest selection of tickets in the UK at affordable prices. It is one of the best sites to buy concerts and sports tickets.
Ticketline is the UK's leading ticket distributor and ticketing agent. It offers tickets for events in the UK and around Europe. The company has a wide selection of tickets for events as well as a variety of memberships to help you get the most out of your experience at an event.
11. TicketIQ
TicketIQ is a ticket-selling company that offers tickets to sporting events, concerts, and theater productions. TicketIQ aims to provide consumers with the lowest prices on tickets in the market. It has made it possible to find the cheapest tickets at the click of a button with its low price guarantee. It is one of the best ticket sites with lowest fees.
12. Live Nation
In order to go to a concert this summer, you need a ticket. You should buy your tickets from the Live Nation website because it's the cheapest option. It is one of the best sites to buy concert tickets.
Live Nation is the world's leading live entertainment company. The company was founded in 1995 on the principles of providing a better concert experience for fans. When it comes to concerts and other live events, Live Nation delivers world-class venues and the best line-up of top musicians, as well as innovative technology.
13. Gotstubs
Gotstubs is a Chicago-founded ticket marketplace that covers millions of live and digital concerts, theatre, and sports across the nation.
With gotStubs your tickets are delivered safe and secure and guaranteed to arrive on time. If for some reason an event is cancelled, you will receive full compensation.
Top 10 Best DJs in the World in 2023
Factors to consider before using the Best Concert Ticket Sites
Narrowing down your options is key to finding the best website. When choosing sites, you should consider the factors that are most important to you, like cost-per-ticket and number of tickets given.
Reliability
There have been plenty of cases where friends and family members got scammed by buying tickets from Facebook or Whatsapp groups. Buying from reputable websites is the best way to spot scams.
Concert Specialty
Music festivals often make for a great time, and tickets for them can be difficult to find on many traditional ticket vendors. Those who would rather have the best-possible chance of buying those tickets from a site that will get them in to the event may want to purchase their concert tickets from sites that only sell concerts.
Buying Tickets That Don't Break the Bank
Concert tickets aren't inexpensive, as we all know, and frequent attendance can leave you with an unsatisfactory bank account. As a result, getting the best ticket rates is especially vital for frequent concertgoers.
While certain concert tickets will always be expensive, you'd be shocked at how cheap headliners like Taylor Swift, Maroon 5, U2, and others can be.
Selling Tickets
Let's assume you buy concert tickets online and realize soon after receiving your confirmation email that you have your great-engagement aunt's grandson's party that same night, and not even Aerosmith can help you get out of it.
What are your options for using the tickets you just purchased?
Return to the site where you purchased them, list them for sale, and get your money back once someone buys them. In fact, selling tickets online is so popular that almost all web sites do it; specifically, StubHub, which is owned by eBay, as you might assume.
General Comfort and Ease-of-Use
While comfort may be the last thing on your mind when attending a performance, it is a benefit when purchasing concert tickets.
You could prefer the design and feel of one website over another. Alternatively, a specific website may be more intuitive for you or easier to use on your smartphone.
With so many identical sites and applications available, your deciding factor may simply be your general comfort and ease-of-use—what seems right to you.
Experiences Beat Material Objects
If you enjoy attending concerts but find it difficult to justify spending your hard-earned money on an event that lasts only a few hours, consider the following:
"The more material goods I buy, the happier I'll be," was an old adage. However, recent study suggests that those who spend money on experiences are happier than those who spend money on material items.
There are a variety of reasons for this, including the notion that experiences have a social component that humans thrive on; that experiences define our purpose and interests; that experiences generate wonderful memories that we treasure; and more.
How much do concert tickets cost?
Concert tickets can cost a lot of money. The average ticket price in the United States is $100. If you are planning to attend a concert, you should be prepared to spend some money on it.
The price of tickets can vary depending on the location, the artist or event and other factors. For example, if you want to see a show by Taylor Swift at one of her concerts in Las Vegas, you will have to pay about $200 for a ticket.
What are the ticket service's fees?
Ticket service fees are the prices that these companies charge for the tickets. Prices vary from company to company depending on their business model and type of ticket.
Ticket service fees usually include the following:
– The fee for purchasing a ticket
– Fees for each additional ticket
– Fees for printing tickets
– Fees for shipping tickets
– Additional charges, such as handling fees or taxes.
What's the difference between primary and secondary ticket sellers?
The primary ticket seller is the company that actually sells the tickets to the event. The secondary ticket seller is a company that resells event tickets.
Primary ticket sellers will have a higher markup on their prices and offer different levels of customer service. Secondary ticket sellers, on the other hand, will have lower prices and may not offer any customer service at all.
Should You Buy Tickets From a Live Music Venue or Online?
Buying tickets from a venue can seem like a hassle, but it can be more convenient than buying them online.
This is because when you buy tickets in person, you can ask questions about the event and find out more information about the performer. This is not possible when buying online.
The main reason to buy tickets from a venue is to get access to exclusive experiences that cannot be found online. For example, if you are looking for a concert with an artist who's relatively unknown, you may only be able to find them at the venue with ticketed events.
How to Avoid Getting Scammed on Ticket Sales?
There are several ways to avoid getting scammed on ticket sales. One of the most important is to only buy from authorized sellers.
Another way to avoid getting scammed is by taking precautions such as checking the seller's website for reviews and looking at their social media profiles. You can also try searching for posts where they have explained how they will use your money or how they will handle your tickets.
There are a lot of websites that offer tickets for sale and it can be difficult to know which ones are legitimate. Here are some tips that you should follow when looking for a ticket seller:
Check the seller's website; look at their reviews; search posts where they have explained how they will use your money or how they will handle your tickets; try contacting them via email before buying.
Make Sure You're Buying from a Reliable and Trusted Site
Many people are looking to buy a product online these days. With the internet, you can find anything and everything that you need. But with so many websites selling the same products, it can be hard to determine which site is the best one for you.
There are some websites that have been around for a long time and have established themselves as reliable and trustworthy sites when it comes to shopping online. These sites will offer better quality products than newer ones and will also be more reputable in general.