Best Startup Funding Programs in Africa
As the startup scene continues to flourish, driven by a dynamic pool of creative minds, the need for robust funding programs has become more crucial than ever. For aspiring entrepreneurs and burgeoning businesses, securing the right financial backing can make all the difference in transforming visionary ideas into impactful realities.
In this blog post, we embark on a journey through the diverse landscape of startup funding programs and opportunities in Nigeria, uncovering the gems that provide the necessary lifeline for businesses to thrive. Whether you're an ambitious founder with a groundbreaking concept or an investor seeking promising ventures, this exploration will guide you through the avenues that define Nigeria's entrepreneurial ecosystem.
From government-backed initiatives to private sector collaborations, Nigeria offers a kaleidoscope of funding options, each with its unique advantages and eligibility criteria. Join us as we delve into the intricacies of these programs, shedding light on the pathways that can turn your entrepreneurial dreams into a tangible success story.
As we unravel the best startup funding programs and opportunities in Nigeria, prepare to be inspired and informed. The road to entrepreneurial success may be challenging, but armed with the right knowledge and resources, the possibilities are boundless.
1. Y Combinator
Y Combinator, a name synonymous with startup success stories worldwide, has left an indelible mark on the entrepreneurial landscape. While its origins trace back to Silicon Valley, the accelerator program has transcended borders, extending its support to promising startups in Nigeria.
Founded by Paul Graham, Jessica Livingston, Robert Morris, and Trevor Blackwell, Y Combinator has an impressive track record of nurturing and catapulting startups into the echelons of success. The program provides not only funding but also invaluable mentorship, resources, and a robust network of like-minded entrepreneurs.
For Nigerian startups fortunate enough to secure a spot in Y Combinator's accelerator program, the benefits are manifold. Exposure to seasoned mentors, connections with global investors, and a transformative three-month program that fine-tunes business models – these are just a few elements that make Y Combinator a sought-after opportunity for Nigerian entrepreneurs with grand visions.
2. Techstars
Techstars is another global powerhouse in the realm of startup accelerators, offering a comprehensive program designed to propel early-stage ventures to new heights. With a mission to empower entrepreneurs, Techstars has been a catalyst for innovation across various industries.
In Nigeria, Techstars has become a beacon for startups seeking not only financial backing but also strategic guidance and mentorship. The organization's three-month accelerator program is renowned for its intensity, pushing founders to refine their pitches, streamline their business models, and establish connections with a diverse array of mentors and industry experts.
Beyond funding, Techstars opens doors to a vast network of potential investors, partners, and customers. For Nigerian startups navigating the complex terrain of entrepreneurship, being a part of Techstars can mean the difference between stagnation and exponential growth.
3. Ventures Platform
At the forefront of early-stage growth funding, Ventures Platform stands as a catalyst for post-MVP teams seeking to propel their startups to new heights. Founded by Kola Aina, a seasoned angel investor and startup mentor, Ventures Platform passionately supports Africa's boldest entrepreneurs, assisting them in building formidable companies around their groundbreaking ideas. Noteworthy startups within Ventures Platform's portfolio include MobileForms, GeroCare, Accounteer, Jalo, PiggyBank, Wesabi, and many others.
4. GreenHouse Capital
Established in January 2016 by Venture Garden Group, GreenHouse Capital emerges as an independent investment holding company with a bold vision—building the largest Fintech investment holding company in Africa. Through direct investments in African technology companies, GreenHouse Capital contributes to both supporting and reshaping banking services on the continent. The company has a history of strategic investments in prominent Nigerian startups such as Flutterwave, Max.NG, Rensource, Riby, and TalentBase.
5. SPARK Capital
SPARK Capital is not just a fund; it's a company that builds companies. Centered in Lagos, Nigeria, SPARK focuses on providing early-stage funding and robust support for startups with scalable revenue models. Founded by Jason Njoku of IrokoTV fame, SPARK boasts an impressive portfolio featuring over nine startups, including notable names like Hotels NG, Paystack, OgaVenue, Drinks NG, and Medsaf.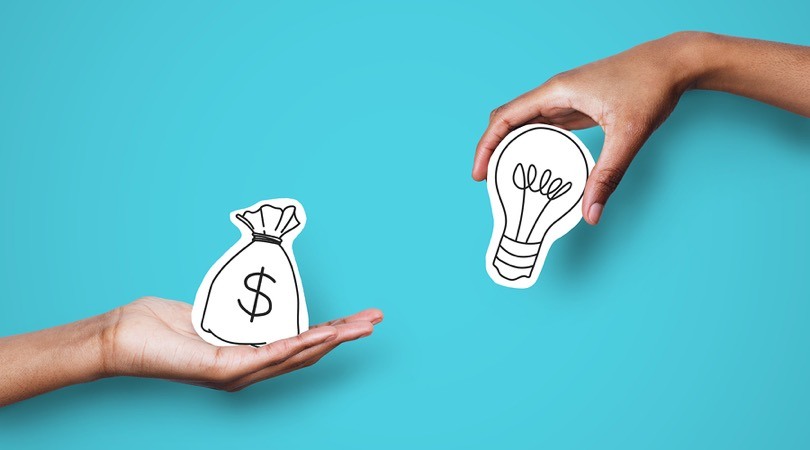 6. Growth Capital Fund
Launched by CCHub, Growth Capital Fund stands as Nigeria's premier social innovation fund, charting an unprecedented path for outliers driving social change. This fund throws its weight behind high-potential, early-stage businesses that are leveraging technology to shape the nation's next-generation infrastructure. Participating investors in GC-Fund include CCHub, Omidyar Network, Bank of Industry, and Venture Garden Group.
7. LeadPath Nigeria
LeadPath Nigeria emerges as a seed capital fund specializing in providing short, medium, and long-term funding to small and medium-sized startups in high-growth technology sectors such as software, web, and mobile technologies. With a focus on technology entrepreneurs solving real-world problems, LeadPath's investments range from $25,000 to $100,000 for seed funding and extend to several million dollars for follow-on funding series.
8. GreenTree Investment Company
GreenTree Investment Company stands as a pivotal force in the investment landscape, providing startups with more than just funding. Established in 2014, the company offers a comprehensive suite of support, including the implementation of robust corporate governance frameworks and simplified financial planning and legal advice. Noteworthy startups in their portfolio, such as Paystack, Precurio, and Big Cabal Media, underscore GreenTree's commitment to nurturing ventures that transcend mere financial backing.
9. Microtraction
Microtraction has carved its niche by offering straightforward funding solutions for technology entrepreneurs. Targeting founders building high-growth, technology-driven businesses in billion-dollar markets, Microtraction emphasizes smart and resourceful approaches. Recent investments in Nigerian startups like Cowrywise, BuyCoins, Wallet.ng, Allpro, and Thank-U-Cash showcase Microtraction's dedication to fueling innovation in the tech ecosystem.
10. Lagos Angel Network (LAN)
Lagos Angel Network (LAN) stands as Nigeria's premier angel network, a beacon of support for early-stage ventures in Lagos. Founded in 2014, LAN is a members-only network that combines startup funding with invaluable mentoring. With a track record of investing in over a dozen Lagos startups, LAN's impact on the Nigerian startup landscape is testament to its commitment to fostering entrepreneurial growth.
11. EchoVC Partners
EchoVC Partners is a seed and early-stage venture capital firm with a focus on financing disruptive technologies across Sub-Saharan Africa and North America. As stage-agnostic investors, EchoVC leverages a combined network of local and global connections, bringing a disruptive approach to investing at the intersection of consumer, media, data, and devices. Notable investments, including Hotels NG, Cars45, Lifebank, MyPadi, and Printivo, underscore EchoVC's commitment to driving growth across borders.
12. SLA Accelerator
The SLA Accelerator by She Leads Africa is a transformative 3-month program designed to identify, support, and fund the next generation of Africa's brightest entrepreneurs. As a social enterprise dedicated to championing the professional success of young African women, She Leads Africa has garnered recognition on prominent platforms like CNN, CNBC Africa, Black Enterprise, and Fox Business. With a community spanning over 400,000 members across Africa and the diaspora, SLA Accelerator is a catalyst for entrepreneurial excellence.
13. Tony Elumelu Foundation Entrepreneurship Programme
The Tony Elumelu Foundation Entrepreneurship Programme is a transformative initiative providing selected startups across Africa, including Nigeria, with seed funding, comprehensive training, and invaluable mentorship. Entrepreneurs fortunate enough to be part of this program can access up to $5,000 in seed capital, paving the way for the realization of their innovative ideas.
14. Bank of Industry (BOI)
The Bank of Industry (BOI) stands as a pivotal agency through which the government extends grants to businesses. Offering loans to entrepreneurs and businesses at a notably low-interest rate, BOI plays a crucial role in fostering economic growth. Those seeking financial support and favorable loan conditions can explore opportunities by visiting the BOI website to initiate the application process.
15. Lagos State Employment Trust Fund
The Lagos State Employment Trust Fund is a comprehensive program designed to provide startups with funding, mentorship, and additional resources crucial for growth and success. Positioned as a catalyst for the entrepreneurial ecosystem, this initiative is instrumental in transforming innovative ideas into sustainable businesses.
16. Venture Capital Firms
Venture Capital Firms serve as vital contributors to the growth of early-stage and growth-stage companies. Notable entities like Ventures Platform, Microtraction, Greentree Investment Company, Ingressive Capital, Alitheia, among others, play a pivotal role in assessing the viability of businesses and providing the necessary funding. In 2020, Nigeria witnessed a surge in venture capital investments, surpassing $300 million, with a substantial focus on fintech and e-commerce startups.
17. Angel Investors
Angel Investors, individuals with substantial wealth, play a crucial role in empowering startups by providing funding in exchange for equity. Their support goes beyond financial backing, often involving mentorship and strategic guidance to nurture the growth and success of the ventures they invest in.
18. Crowdfunding Platforms
Crowdfunding Platforms revolutionize the funding landscape by allowing startups to raise capital from a broad audience. Examples such as Kickstarter, Indiegogo, and GoFundMe provide innovative ventures with the means to access funds and realize their vision, with the collective support of a diverse and engaged community.
In conclusion, the diverse landscape of startup funding opportunities in Nigeria reflects a vibrant and dynamic entrepreneurial ecosystem. From established programs such as Y Combinator and Techstars to indigenous initiatives like the Tony Elumelu Foundation Entrepreneurship Programme and the Lagos State Employment Trust Fund, the avenues for financial support, mentorship, and resources are abundant.
As we navigate this landscape of possibilities, it becomes evident that the success stories emerging from Nigeria's startup ecosystem are not just financial gains but narratives of resilience, innovation, and collaborative growth. Entrepreneurs, investors, and support organizations collectively contribute to shaping a future where groundbreaking ideas transform into impactful realities, further solidifying Nigeria's position as a hub for entrepreneurial excellence. The journey continues, and with each funding opportunity embraced, the potential for transformative change in Nigeria's business landscape becomes ever more promising.