Cheap Online Clothing Stores in Nigeria 2023
Nigerian Fashionista's Guide to the Best Online Clothing Websites
Online shopping has been on the rise for a while now. With the emergence of e-commerce, more and more people are turning to online clothing stores. This is because they offer a variety of clothes at lower prices, as well as convenience. Online shopping is especially convenient for those who are always on the go and don't have time to shop in physical stores. It also helps that there is no need to worry about fitting rooms and long queues when you are shopping online.
Clothes shopping online has grown increasingly popular in Nigeria. Fashion apparel and accessories are also among the products that Nigerian consumers enjoy shopping for on online platforms, according to study.
There are plenty of online clothing shops where you can find anything from formal wear to casual wear, but not all of them offer quality products at affordable prices. The best online clothing websites will be able to provide you with quality clothes that suit your needs.
These online fashion brands are not only the best, but also the most trustworthy, reliable, and provide superior quality that you won't find anywhere else.
Shopping online is unavoidable these days, especially with social isolation becoming the new norm, and finding the ideal site for your wardrobe doesn't have to be tough.
Although Nigeria has a big number of online businesses, finding one that is specialized to fashion and offers quality and competitive prices might be difficult at times.
As a result, we've compiled a list of the greatest online clothes stores in Nigeria.
You can't go wrong with any of the companies or merchants listed, whether you're looking for an outfit for the office or a designer fabric for any occasion.
Best and Cheap Online Clothing Stores in Nigeria 2023;
Jumia
Konga
Payporte
All things Chic
Shopaholic
Obeezi clothings
Bentigos
InstyleFashionista
MrP Nigeria
Bezas Boutique
Dressrite
1. Jumia
Jumia is one of the most popular online shopping destinations in the country. It's also a great site to order clothing and fashion accessories. On the Jumia website, you'll find distinctive fashion designs and advances ranging from men's and women's clothes to children's clothing.
Fabric can also be purchased through the Jumia online store. Jumia's website presently contains over 1 million clothes and accessory listings, allowing you to choose from a wide range of possibilities.
The website already includes a local Jumia function that allows you to buy clothing and accessories from well-known local retailers at reasonable prices. The shop also sells clothing from worldwide brands such as Zara, TM Lewin, and H&M, among others. This is one of the Best Online Clothing Stores in Nigeria.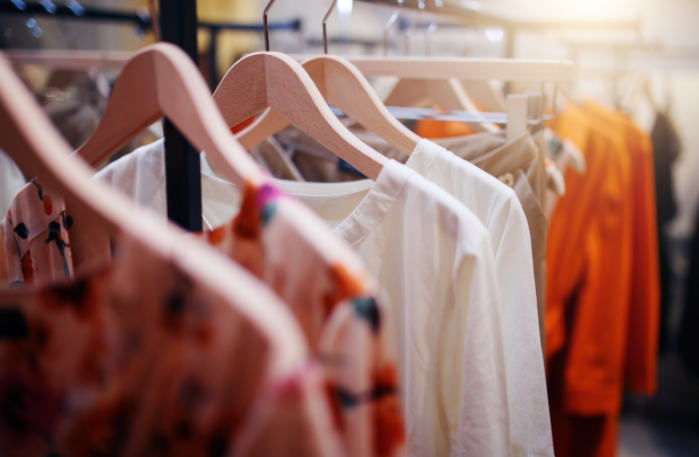 2. Konga
If you're looking for men's or women's clothing, or even children's clothing, Konga has plenty of options for you.
Playsuits, kimonos, skirts, jumpsuits, blazers, Islamic clothing, lingerie, accessories, sleepwear, and many other categories are available for ladies. Popular brands such as Top Shop, Calvin Klein, Zara, and Victoria Secret are also available. This is one of the Best Online Clothing Stores in Nigeria.
Trousers, suits, nightwear, shirts, jeans, undergarments, and socks are available for guys. Popular brands such as H&M, Mustang, H&C, SJKY, and others will be available.
3. Payporte
PayPorte is one of the most well-known eCommerce brands in the country. You may shop for men's and women's clothing and accessories, as well as shoes and accessories, on their website.
You can also download the PayPorte mobile app to have access to new fashion accessories on your phone.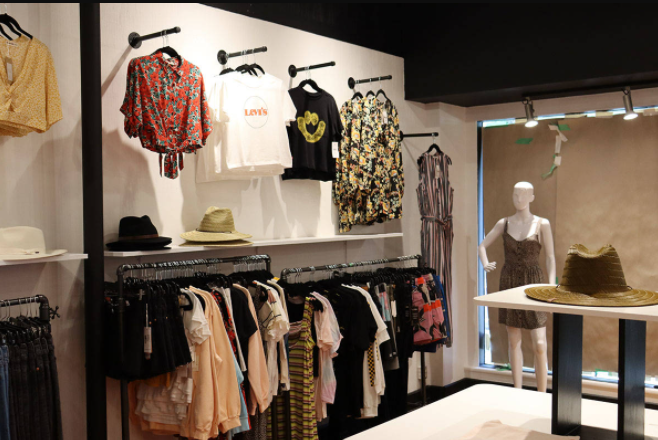 4. Shopaholic
Shopaholic has become one of Nigeria's most popular apparel destinations, particularly for stylish accessories, purses, and jewelry.
The Shopaholic company was founded and launched under the BVX Limited Trademark in 2009. Shopaholic was the first Nigerian clothes store to accept cash on delivery as a payment method.
This online clothes business is known for its high quality and low prices, which is why fashion items are the most popular in the region.
When you want to buy a fashion item, you can go to Shopaholic's online platform and look for everything you desire. The store is well-known for its simple and convenient shopping experience.This is one of the Best Online Clothing Stores in Nigeria.
5. All things Chic
All Things Chic is one of the best online clothing stores in Nigeria for women. Just as the name implies, they sell chic fashion products for women who want to look sophisticated without breaking the bank.
This one-stop fashion destination sure stands out from the crowd with their product offerings. All Things Chic is your go-to store if you're looking for the latest in fashion and style. They release new styles every week and offer a 10% discount for first-time shoppers. Use the code "WELCOMETOATC" at checkout to enjoy this discount.
All Things Chic has its headquarters in Lagos, Nigeria and delivers to all states in Nigeria. This fashion website is popularly regarded as the best choice for Millennials and Gen Z.
6. Bentigos
Bentigos is yet another huge online retailer that sells a wide range of apparel and accessories to millions of Nigerians. The company has a warehouse on Plot A12 on the Gbagada-Oshodi Expressway.
Dresses, tops, skirts, hoodies, and jeans are among their women's fashion goods. On the other hand, their men's apparel includes formal, fashionable, and classic outfits. This is one of the Best Online Clothing Stores in Nigeria.
Accessories such as watches, sunglasses, handbags, belts, wallets, and bracelets are also available on Bentigos. Bentigos also has flash deals with fantastic savings on both men's and women's apparel.
7. InstyleFashionista
Instyle is a Nigerian online clothes retailer that sells British goods. In addition to the online shop, the business creates different channels of engagement to make purchasing these things much easier.
You may, for example, contact the sales agent over Whatsapp or Blackberry Messenger, or you could just call to place your order. Instyle offers a large collection of men's and women's clothing, as well as accessories, to make shopping for fashionable clothing in the online store easier. This is one of the top Online Clothing Stores in Nigeria.
Each month, new product is sent, ensuring that every time you visit the website, you'll find something new. This business also has excellent children's clothing, making it ideal for all of your family's needs.
8. MrP Nigeria
MrP has something for everyone, whether you're shopping for your 1-year-old child or your 40-year-old partner.
MrP features a large selection for youngsters aged 1 to 14, as well as a choice of men's and women's catalogues. Their clothing is casual and formal for both men and women.
Install the MrP app on your iPhone or Android phone to stay up to speed on the latest dresses. Following your order, there is a flawless distribution process that allows you to track your product from the store to your doorstep.
9. Bezas Boutique
Bezas Boutique is one of the country's most popular online clothing retailers. While the shop does not overlook elegance, attractiveness, or glamour, it is best renowned for its good-quality apparel. The business sells a wide range of fashion accessories, allowing it to remain a major player in the African fashion industry. Bezas' costs are also quite reasonable, making it appealing to a wide range of customers. This is one of the top Online Clothing Stores in Nigeria.
10. Dressrite
Dressrite is a division of Digisol Nigeria Limited. This inventory comes from a variety of significant European and American countries, including the United Kingdom, the United States, Italy, France, and many others.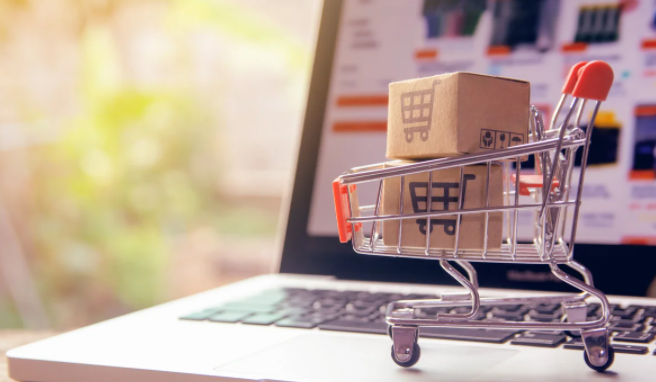 The online store has grown in popularity as a convenient shopping option that allows you to shop without hassle. You can pick up your order at any of their locations or sit back and wait for Dressrite to deliver it to your selected spot.
For men and women, the collection comprises clothing, shoes, contemporary costumes, headgear, and automotive accessories. Install the Dressrite app on your smartphone to stay up to date on new trendy items.
11. The5kshop
5KShop is a top-rated and one of Nigeria's greatest online clothes stores for women.
They provide economical online apparel solutions as well as real retail locations in Lagos and Abuja.
5KShop is dedicated to the sale of women's clothing, dresses, Ankara, shoes, shirts, and accessories.
Everything you buy here is under N5,000, as the name says. This is one of the Cheapest Online Clothing Stores in Nigeria.
12. Sojoee
Sojoee is one of the greatest places in Nigeria to buy cheap clothes online.
They feature the most up-to-date women's clothing, footwear, purses, and accessories for all types of women.
With such a huge selection of women's clothing in stock, you're sure to find a design or fabric that appeals to you at a price that fits your budget.
13. Xtamaliy
Xtamaliy is a popular women's fashion boutique that sells trendy dresses, tops, jackets, jumpsuits, and other items.
They have a sizable fashion collection for today's lady. This is one of the top Online Clothing Stores in Nigeria.
A quick look through their catalog will reveal a plethora of lovely outfits to choose from.
14. Mobosfashion
Mobosfashion is a high-end fashion store located in Lagos, Nigeria.
They are one of the few boutiques in Nigeria that sells clothing that is up to international standards.
They sell blouses, dresses, gowns, jackets, tops, pants, and a slew of other accessories for women.
Mobosfashion also has their own brand, VR (Victoria Robert), which is designed in Nigeria but manufactured elsewhere. This is one of the Cheapest Online Clothing Stores in Nigeria.
Mobos is known for integrating a wide selection of beautifully created fashion pieces with high quality at a reasonable price to fulfill the needs of today's confident and intelligent women.
15. Miskay Boutique
MiskayBoutique is a leading women's fashion boutique with locations in Lagos, Port Harcourt, and Abuja.
A quick search of their website's search engine will bring up a catalog of clothing for you to choose from.
As a first-time customer, you may be eligible for a coupon code that can be used to get a discount on anything you purchase. To take advantage of this discount, simply sign up for their newsletter.
They also have a N5,000 internet store where everything costs less than that.
16. DavidWeg
DavidWeg is a popular men's online fashion business in Nigeria.
They specialize in premium and ready-to-wear men's clothes and accessories design, production, marketing, and distribution.
DavidWeg Fashion is a significant figure in the online clothing industry for men and a vital participant in the Nigerian lifestyle brand. This is one of the Cheapest Online Clothing Stores in Nigeria.
They sell men's suits, shoes, designer clothing, and a variety of accessories such as Hats, Sucks, Cufflinks & Studs, Wallets, Collar Pins, and so on.
17. Russul Boutique
RussulBoutique is one of Lagos' best men's boutiques, offering shirts, trousers, suits, shoes, and watches, among other things.
They provide a size chart or exact size description for every textile they sell, barring accessories.
When you ask for it, they also provide coupons for discounts on their website.
18. GeesCollect
GeesCollect is a well-known fashion retailer that focuses on men's clothing and accessories.
They have an excellent selection of men's apparel, shoes, suits, and accessories.
It is, without a doubt, a gentleman's residence. This is one of the top Online Clothing Stores in Nigeria.
They are reputable and can be trusted while buying for your favorite clothing online.
19. AjeboMarket
AjeboMarket is a high-end apparel boutique for edgy males.
It is a major player in the online men's clothing market.
They are dependable and offer a money-back guarantee on any items purchased from them.
T-shirts, Vests, Polos, Shirts, Jerseys, Jeans, and a variety of other men's clothing are available at AjeboMarket.
AjeboMarket has a huge range of shoes in various brands and designs to complement your look for men who are interested in shoes.
20. BobosClothing
BobosClothing.com is a fantastic online store for men's apparel.
BobosClothing is simply the best when it comes to purchasing a good suit.
They also sell blazers, shoes, slippers, leather sandals, wedding ties, shirts, casuals, and jeans, among other items.
They supply high-quality fabrics and may be trusted to provide the best designer suit.
21. Justkidsngr
Justkidsngr is an online store based in Lagos, Nigeria, that caters to children's apparel needs.
Clothing and accessories are available in a vast selection. This includes anything from boys' and girls' clothing to toys, learning tools, shoes, backpacks, and lunch boxes, among other things.
Typically, their inventories are for children aged 12 months to 15 years.
They sell reasonably priced clothing and provide free shipping on orders of N25,000 or more.
Their websites are simple to use and provide quick access to the information you require. You can search by category, brand, or simply utilizing the search engine on their website. This is one of the top Online Clothing Stores in Nigeria.
22. Ruff n Tumble Kids
Ruff n Tumble Kids is a renowned children's clothing designer, producer, and retailer in Nigeria.
They have both physical and virtual retail locations.
Their in-store presence was felt all over the country, with Lagos being the most prominent.
Ruff n Tumble Kids sells top-of-the-line, high-quality clothing that meets international standards and can withstand the test of time.
They sell clothing for boys, girls, and teenagers of various ages, ranging from 0 to 16.
TIMOTIWA, a one-of-a-kind brand, is an afrocentric ready-to-wear collection that combines African print textiles (Ankara) with contemporary trendy designs to create an African look.
They do have a huge inventory from which you may select your favorite clothes for your children at a significant discount.
23. Dafunshop
Dafunshop is a renowned online retailer of children's clothing, toys, games, books, apparel, accessories, and educational products for children aged 0 to 15.
For individuals who want to resell, they have retail and wholesale packages available.
Dafunshop's children's apparel are reasonably priced, and they also give free shipping within Lagos to customers who purchase products totaling at least 25,000.
By simply browsing or using their website's search engine, you can find a terrific price.
24. Newbee
Newbee is another online store in Nigeria that caters to the requirements of children.
You may buy your baby's requirements at the greatest costs on Newbee.ng and have them delivered right to your door.
For those who are hesitant to buy online, Newbee offers flexible payment options as well as cash on delivery.
Regardless, they are genuine and can be trusted when shopping for children's clothing.
25. Babybliss
Babybliss is a trustworthy online retailer of children's clothing.
With a vast inventory, you may shop for nearly everything, including clothing, Diapers, Baby Gear, and Toys, among other things.
They do really offer a wide range of things that will take you from newborn to adolescent years.
It's worth purchasing at Babybliss.
26. ShopKiddiesWearHouse
ShopKiddiesWearHouse is a top-rated online apparel retailer for children in Nigeria.
They feature a big selection of clothing, shoes, and accessories for children.
Their products are of excellent quality and are reasonably priced. This is one of the top Online Clothing Stores in Nigeria.
With over 10,000 items in stock, you can be sure to find something suitable for your children.
They also provide sizing recommendations to help you choose the proper item for your children, as well as excellent customer service when you call their support team for help.
27. TheShopVille
TheShopVille is a top-of-the-line online children's retail store.
Clothing and accessories for newborns, toddlers, children, and even mothers are available at ShopVille.
They're one of the only online kids' retailers where you can acquire almost everything you need in one location.
ShopVille has a huge selection of today's children's brands, such as Graco, Fisher Price, Chico, Britax, Medela, Lansinoh, Safety First, Pampers, Huggies, Tommie Tippie, Similac, Enfamil, Gerber, Johnson & Johnson, and many others.
Every product on their website is nicely organized, and you can get up to 70% off on certain categories.
They are really dependable and trustworthy. You can contact them for help if you can't locate what you're looking for.
ShopVille is definitely worth a look. This is one of the Cheapest Online Clothing Stores in Nigeria.
28. Dexstitches
Dexstitches is a trendy online men's and women's shop.
They provide high-quality men's and women's clothing at competitive costs.
You will be eligible for free shipping on orders of clothes valued N45,000 or more.
T-shirts, polo shirts, corporate wear, bags, kaftans, and agbadas are among the items they wear.
29. Garmsport
Garmsport is a reliable online fashion retailer in Nigeria for clothing and accessories.
They are one of the few online clothing companies that give substantial discounts on purchases.
If you're a first-time customer, you'll get a 10% discount, and if you spend N30,000 or more, you'll get free shipping.
30. Kaiglo
Kaiglo is yet another excellent online men's and women's fashion store.
They provide fantastic bundle deals on the clothes they sell.
They may be used to digitally shop for all of your apparel needs at the lowest possible prices. This is one of the Cheapest Online Clothing Stores in Nigeria.
31. LagMall
It is one of Nigeria's greatest online clothes stores.
They have clothing for women, men, and children at reasonable costs.
LagMall is one of the rare businesses where you may get a good deal.
They are currently one of Nigeria's most popular and affordable online apparel businesses.
32. Bas Mall
With a wide range of products, competitive rates, and quick delivery, Bas Mall Nigeria is one of Nigeria's most popular and trusted online shopping destinations.
They provide a large and expanding collection of high-quality clothing from which you can select your favorite.
Almost all of their products are likewise reasonably priced. This is one of the Cheapest Online Clothing Stores in Nigeria.
33. Obeezi
Obeezi is another renowned online clothes retailer in Nigeria. On Black Friday, November 28, 2014, the approved merchant was featured. The company sells real clothing, wristwatches, shoes, colognes, sunglasses, fashion accessories, and much more at very low prices.
Their courier service is also fairly quick, and it is available in every town in the country, so you may shop on Obeezi regardless of where you are.
When making a payment, you have the option of paying by cash on delivery or by phone or debit card online. Their payment system is very safe, and a smooth transaction system is something that everyone will appreciate.
What is Trendy Clothes?
Trendy clothes are clothes that are in style and popular for a particular season or year.
Trendy clothes are not just about following the latest fashion trend but it is also about finding your own style. It is about wearing what you feel comfortable in and what makes you feel confident.
The Pros and Cons of Buying Clothes Online – Should You Shop With Them?
Online shopping is a convenient way to get clothes without having to go to the store. But is it worth it?
It all depends on what you want and when you want it. If you are looking for something specific, like a dress or a certain type of shoe, then online shopping might be the best option for you. However, if you are looking for something more general, like shirts or pants, then going to the store might be better because of the variety available.
The pros and cons of buying clothes online are:
– The convenience of not having to leave your home
– You can find many items that would not be available in stores
– It is cheaper than buying in stores because there's no overhead cost – You might have to wait longer for your order to be delivered, but you're getting a high-quality product that will last much longer.
Why should people buy clothing online
There are many reasons why people should buy clothing online. The first reason is that it is much cheaper to buy clothes online than offline.
The second reason is that it saves time and money. When you shop for clothes at a store, you have to spend time looking for the right size, color and style of clothes. You also have to pay for the cost of gas and parking if you go shopping in a mall or store.
The third reason is that it's more convenient to buy clothes online because you can find what you want from the comfort of your home, office, or anywhere else with internet access.
How to Choose a Safe Online Clothing Site for Your Kids?
Choosing a safe online clothing site for your kids can be a daunting task. You want to make sure that the site you are buying from is reliable and trustworthy.
The first thing you need to do is check the reviews of the website before buying anything from them. If there are negative reviews, then it's best not to buy from that website. The next step is to look at the size charts and measurements on the website so that you know what size will fit your child perfectly. It's also important to take into account how much time they spend on their device, as this can sometimes affect their growth.
Tips on How to Find the Best Deals Across Any Style of Clothing Online
Online shopping has become a preferred way of buying clothes for many people. This article will show you how to find the best deals across any style of clothing online.
The first thing you need to do is to compare prices. It's important to know that there are many different types of stores and each one offers different types of clothes at different prices. The cheapest store might not have the best quality, so it's important to shop around and look at all the prices before making your purchase.
The next thing you need to do is research what type of clothes you're looking for in order to find an online store that specializes in those items. For example, if you're looking for dresses, then it would be better if you searched for a store that sells dresses instead of a store that sells shoes.
how much do online clothing stores in Nigeria make
Online clothing stores are an important part of the fashion industry. They have changed the way people buy clothes by providing a wider range of products and better prices.
Online clothing stores make money from selling clothes, but they also make money from selling other items like shoes, accessories, and cosmetics. Some online stores even offer services like styling or personal shopping to increase their revenue stream.
A freshly established eCommerce store in Nigeria can generate just over 3 Million Naira in monthly revenue, but after a year, they can average N5million, and after three years, they can generate an average monthly revenue of N10million, a difference of more than 175 percent between year one and year three.
which online clothing stores deliver fast?
Online shopping is the new trend and it has become a necessity for many people. There are many online clothing stores that offer different delivery options, but which one delivers the fastest?
The answer is: it depends. Some stores offer free shipping for orders over $50, while others do not have such a restriction. It also depends on the type of shipping you are ordering. For example, if you need your clothes delivered in two days, then you will have to pay extra for expedited shipping.