Best Online Clothing Stores in the World 2022
The Ultimate Guide to Online Clothing Shopping
The incredible rise of online clothing companies selling fast fashion — that is, cheap, stylish outfits meant to be worn for one season only — has made being a budget fashionista difficult. That's because a budget fashionista isn't someone who shops solely for the lowest price.
A genuine budget fashionista looks for the best deals. You'd rather have the $50 shirt that you'll wear ten times than the $20 top that you'll only wear once.
So all of those ultra-low-cost merchants are clogging up the scene, luring us in with their low-cost clothing that may or may not be wearable in three months. We're also dealing with the gradual elimination of brick-and-mortar department stores on top of this trend.
What should a fashionista do? We've compiled a comprehensive list of our favorite online apparel stores for budget fashionistas to assist you in navigating these trying times.
What are Trendy Clothes?
Trendy clothes are clothes that are in style and popular for a particular season or year.
Trendy clothes are not just about following the latest fashion trend but it is also about finding your own style. It is about wearing what you feel comfortable in and what makes you feel confident.
Here are the Best Online Clothing Stores For Men and Women in 2022;
ASOS
Byrnie
Dorothy Perkins
Mango
Modcloth
Missguided
Nasty Gal
Rosegal
Tobi
Uniqlo
1. ASOS
ASOS is a popular choice for bargain-hunting fashionistas, with a wide range of items that are all reasonably priced. There's no sales tax if you live in the US either, which is a great bonus. We especially love ASOS for its tailor-made collections like ASOS Tall and ASOS Curve!
Other worthy mentions: I originally had Topshop as 10. ASOS has purchased it and merged the two stores together to form one online experience.
2. Byrnie
Your go-to for stylish and affordable clothing is here! ShopByrnie.com features hand-picked clothes that are just what you're looking for.
3. Dorothy Perkins
Dorothy Perkins has been around for nearly 100 years and has a huge retail presence in the UK. The online store carries sizes 2 to 18 and you can also shop by fit: petite, plus, tall, or maternity. Usually these styles are classic so you' ll find lots of versatile pieces.
4. Mango
Mango.com has a high-fashion feel to it, without the small prices. New pieces are usually priced at around $50-80, and you can find amazing deals on their sale page. They offer that same high-quality style as Dorothy Perkins but with different designs – mostly solid colors with some interesting patterns mixed in now and then.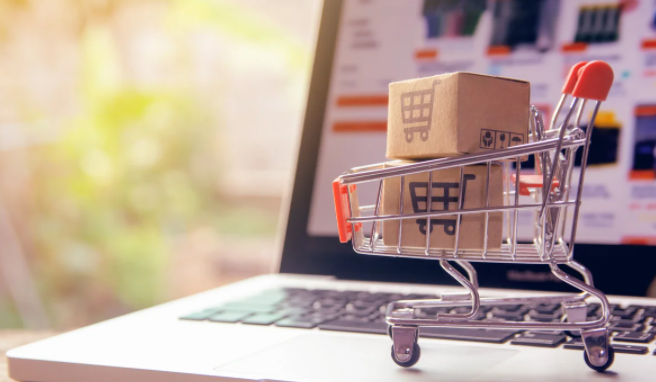 5. Modcloth
You don't need a pair of cat-eye sunnies to shop at Modcloth, but the styles are a bit funkier than the rest. You might not find what you like at Dorothy Perkins, but there's always something quirky for your liking.
6. Missguided
Do you require some bodycon? Cut-out shoulders on a blazer? Missguided is a great place to go if you're looking for high-impact clothing for the twenty-something crowd. If you're a student, you'll get a 30% discount on non-sale items!
7. Nasty Gal
Nasty Gal is also for the edgier fashionista who is younger (at heart or by the clock). This website sells Nasty Gal's own collection as well as Bardot, Glamorous, Jaded London, and Love, Courtney by Nasty Gal. Look for stylish bargains under $15 in the sales on a regular basis.
8. Rosegal
Nasty Gal's selection is significantly more edgy than Rosegal's. Asymmetrical t-shirts, checkered shirts, hoodie dresses, and floral shift dresses are among the adorable daytime wear options. While the site is most popular among college students, there are other items fit for elder fashionistas.
9. Tobi
Tobi is a great source for basic pieces that aren't boring. A good example would be a bomber jacket or an interesting top with a solid color, like blue.
10. Uniqlo
Uniqlo's motto is "simple made better." Uniqlo's style and pricing are very natural. You can get quality, affordable pieces that will make a difference in your wardrobe whether you want a new winter coat or want to spruce up your lingerie.
For great sales
These online clothing stores are a little spendy on the whole, with convenience being the main reason to purchase here. Nevertheless, you can save big by watching out for sales and deals.
11. Ann Taylor
If you're looking for some stylish workwear, Ann Taylor is a good choice. Just sign up to receive emails & get $25 off your first purchase of $75 or more.
12. Bluefly
Although Bluefly caters to high-fashion preferences, those sales! When you're searching for something truly unique and a little splurge-worthy, something that allows you to drop a designer name, Bluefly is the place to go.
13. LOFT
LOFT is Ann Taylor's younger sister, and we adore it for the same reasons that we adore Ann Taylor. The series is elegant and practical. You may save $25 by signing up for their emails, just like Ann Taylor.
14. Express
For years, Express has been a trustworthy supplier of fashion. I'm always surprised by how costly the items are when I walk into an Express store. In my opinion, $80 for a pair of work pants is a bit excessive. But then again, I've never been dissatisfied with the quality of an Express clothing. By only shopping the sales, you may have the best of both worlds.
15. Macy's
Macys.com comes with an ever-changing and extensive set of deals, promotions and sales. Signing up for their emails is a good idea, but it can get overwhelming sometimes. Instead, go to macys.com first when you know you need something specific — it won't take long to see if what you're looking for has come in yet.
16. Nordstrom
Nordstrom has three big annual sales, one in July and two in the spring and fall. It's always a good idea to stock up on new bras, underwear, and seasonal pieces when these sales happen.
17. Yoox
When you need a label to flaunt, go to Yoox. Designers such as Jil Sander, Marni, Prada, and Rochas are among those featured on Yoox.com. These are pricey clothing, but if you sign up for the sale alerts, you might be able to score a nice piece at a significant discount.
18. Zulily
Zulily operates on a unique business model, which has two implications for you. To begin shopping, you must first establish an account and sign in. Second, you'll have to wait two to three weeks for your order to arrive. However, if you're okay with that, you can get some fantastic offers.
Every day, new things go on sale, and you never know what you'll find. I'm currently contemplating a $160 Michael Kors gray satchel.
The old standbys
19. Forever 21
Some of the criticism directed at Forever 21 is well-deserved. But my two main gripes with Forever21 have nothing to do with the website buying experience. First, the store's return policy is stringent, and second, the store is frequently disorganized.
However, things are different on the internet! Within 30 days of purchase, online purchases can be returned for an exchange, credit, or refund. Furthermore, the website does not need to be concerned about sloppy display tables.
20. H&M
I actually prefer shopping at H&M in person, but the website is still a good resource.
Shopping at H&M is always a treat for me. The store is filled with trendy, versatile clothing that's always in stock. I'm disappointed to find that the website doesn't offer the same variety of items you can get in the store, but it's still a good resource for those basics like tees, camis and tanks.
21. Nordstrom Rack
Shop Nordstrom Rack for designer finds on a budget. The online store has an abundant sorting and filtering system which makes it easy to find what you're looking for.
22. Old Navy
When it comes to fundamentals, Old Navy is the place to go. Old Navy has you covered whether you need to add to your summer t-shirt collection, add a few budget-friendly sweaters to your rotation, or stock up on leggings.
True story: I went on a two-week trip and discovered after a few days that I had not packed enough. I wanted additional options, but I didn't want to go overboard with my spending. I went straight to Old Navy and bought everything I needed for about $100.
23. Saks Off Fifth
Saks Off Fifth is a step above from Nordstrom Rack in terms of idea. Prada, Oscar de la Renta, Alexander McQueen, Versace, and more are available for purchase. For the best online prices, start with the clearance page.
24. Target
One of the many cool features we like about Target is that they have an array of products available on their website. You can often get some really affordable stuff, which is typically hard to find in a typical store.
25. T.J.Maxx
The T.J.Maxx website, arguably more than the store itself, delivers on the "brand name for less" promise. We like how the site invites you to choose your size first, then browse possibilities. Unfortunately, stores cannot be organized in this manner, with all large-size items — skirts, pants, and so on — placed together in one department.
Best online clothing stores by Categories
For Luxury
The selection of labels carried by this online store is extensive, so whether you're looking for a charming Cecilie Bahnsen dress or Gucci sandals, you're almost certain to find it (and so much more).
For Trends
It's always exciting to see the sort of fashion that celebrities gravitate towards, which is why you should check out SAVEME today. There are plenty of cool outfits for practically any occasion and the "new in" section will help you stay in the loop.
For Vintage
People commonly associate Etsy with handmade presents, but it also sells vintage apparel. Simply type the trend or item you want into the search field (for example, a plaid coat), set the filter to vintage, and you'll find a plethora of secondhand options to suit your style, whether you prefer the 1950s, 1980s, or Y2K.
For Staples
Jeans, button-downs, sweaters, coats – just like in the 90s, J.Crew is a great choice for filling holes in your wardrobe and will last long into the future. Not only that but all items are discounted for easy on the wallet shopping.
For Versatile Statement Pieces
If you can't get enough of ruffles, vivid colors, designs, and the like, don't miss out on & Other Stories. This online shop (and brick-and-mortar store) is well-known among fashionistas for its unique, designer-like goods that will make you 'ooh' and 'ahh,' while remaining reasonably priced.
For Sexy Stuff
Revolve has you covered if your wardrobe is in need of a little…spice. In this mix, you're guaranteed to find the va-va-voom, plunging-neckline, cutout little dress of your dreams — and you'll most likely see it on your favorite influencers as well.
For Size Range
Nothing is more aggravating than falling in love with an item only to discover that it isn't available in your size. However, Madewell's size range for several of their items is amazing, ranging from XXS to 4X. What's better? You don't have to go to a separate portion of the website to find what you're looking for (although you can find specific categories for Plus, Petite, and Tall if you want easy access). Everything is in one location, which is exactly how it should be!
For Shoes
The trouble about footwear is that it is usually quite expensive. A pair of chunky loafers or knee-high boots can cost hundreds of dollars, which is why DSW is a wonderful option if you want to cut back on your spending but not on your shoe collection. The store's website not only has a lot of cute styles and top brands, but the prices are also fairly affordable. DSW is a favorite of Jennifer Lopez and Kardashian stylist Dani Michelle.
For Jeans
When it comes to denim, one of the stores you adored as a teen is now a top-notch option for people of all ages. When purchasing online, you'll be able to filter by cut and color, as well as multiple length options, so both short and long-legged people may finally find a pair of trousers that fit.
For Wedding Attire
Choose from a number of sophisticated yet fashion-forward patterns from Reformation, complete with small ties and modest leg slits, that will undoubtedly work as a wedding guest attire. But wait, there's more! You'll also be able to find something for your bridesmaid duties, as well as a full-fledged wedding gown for the big day.
For Loungewear
Amazon's loungewear area is deserving of some attention. If you're still working from home (at least partially), there are plenty of matching outfits to wear all day, night, and weekend. Plus, when it comes to those highly acclaimed, warm $13 Gildan sweatshirts, the color range is fairly astounding.
And about those super-bargain retailers
There's also a slew of ultra-cheap stores, such as Romwe and Shein. These are under the 'quick fashion' category, in our opinion. Yes, the costs are ridiculously low. Some of the styles are quite adorable. However, there is a chance that the quality and sizing will be irregular. You do so at your own risk.
Bonus! Shopping Helpers
You may come across an item you like but are unsure where to obtain it. One of these websites could be able to assist you in locating that piece, or something similar to it. We utilize these resources on a regular basis to locate clothing to feature on the blog. They all allow you to search by price point as well as other characteristics such as color, size, and so on.
You could try Shop it to me, an alert service that notifies you when the items you love are available and on sale in your size.
The Pros and Cons of Buying Clothes Online – Should You Shop With Them?
Online shopping is a convenient way to get clothes without having to go to the store. But is it worth it?
It all depends on what you want and when you want it. If you are looking for something specific, like a dress or a certain type of shoe, then online shopping might be the best option for you. However, if you are looking for something more general, like shirts or pants, then going to the store might be better because of the variety available.
The pros and cons of buying clothes online are:
– The convenience of not having to leave your home
– You can find many items that would not be available in stores
– It is cheaper than buying in stores because there's no overhead cost – You might have to wait longer for your order to be delivered, but you're getting a high-quality product that will last much longer.
Why should people buy clothing online
There are many reasons why people should buy clothing online. The first reason is that it is much cheaper to buy clothes online than offline.
The second reason is that it saves time and money. When you shop for clothes at a store, you have to spend time looking for the right size, color and style of clothes. You also have to pay for the cost of gas and parking if you go shopping in a mall or store.
The third reason is that it's more convenient to buy clothes online because you can find what you want from the comfort of your home, office, or anywhere else with internet access.
How to Choose a Safe Online Clothing Site for Your Kids?
Choosing a safe online clothing site for your kids can be a daunting task. You want to make sure that the site you are buying from is reliable and trustworthy.
The first thing you need to do is check the reviews of the website before buying anything from them. If there are negative reviews, then it's best not to buy from that website. The next step is to look at the size charts and measurements on the website so that you know what size will fit your child perfectly. It's also important to take into account how much time they spend on their device, as this can sometimes affect their growth.
Tips on How to Find the Best Deals Across Any Style of Clothing Online
Online shopping has become a preferred way of buying clothes for many people. This article will show you how to find the best deals across any style of clothing online.
The first thing you need to do is to compare prices. It's important to know that there are many different types of stores and each one offers different types of clothes at different prices. The cheapest store might not have the best quality, so it's important to shop around and look at all the prices before making your purchase.
The next thing you need to do is research what type of clothes you're looking for in order to find an online store that specializes in those items. For example, if you're looking for dresses, then it would be better if you searched for a store that sells dresses instead of a store that sells shoes.
how much do online clothing stores make
Online clothing stores are an important part of the fashion industry. They have changed the way people buy clothes by providing a wider range of products and better prices.
Online clothing stores make money from selling clothes, but they also make money from selling other items like shoes, accessories, and cosmetics. Some online stores even offer services like styling or personal shopping to increase their revenue stream.
A freshly established eCommerce store can generate just over $63,000 in monthly revenue, but after a year, they can average $127,000, and after three years, they can generate an average monthly revenue of $352,000, a difference of more than 175 percent between year one and year three.
which online clothing stores deliver fast?
Online shopping is the new trend and it has become a necessity for many people. There are many online clothing stores that offer different delivery options, but which one delivers the fastest?
The answer is: it depends. Some stores offer free shipping for orders over $50, while others do not have such a restriction. It also depends on the type of shipping you are ordering. For example, if you need your clothes delivered in two days, then you will have to pay extra for expedited shipping.