List of biggest travel companies in the UK 
The Best Travel Companies in the UK
It is not easy to find the best travel companies in the UK. There are many of them that offer similar services but only a few are worth the investment.
This article will help you figure out which among them are worth your money. We will talk about their experience, reputation, reviews, and ratings. We will give you an unbiased list of travel companies that are worth your time and money.
What is a Travel Company?
A travel company is a business that provides customers with the means of traveling, often to foreign destinations.
They may offer tours, overland trips, cruises or other ways of experiencing various destinations. Some also arrange logistics for business meetings, incentives and conventions.
List of travel companies UK
Here are the Biggest and best Travel Companies In the UK 2023:
G ADVENTURES
TRAFALGAR
Back-Roads Touring
Topdeck travel company
Euroventure travel company
Brendan Vacations
Brit Movie Tours
Costsaver travel company
The London Bicycle Tour Company
Contiki Tour Company
1. G ADVENTURES
The G Adventures travel company is a one of a kind. They offer a range of international trips for adventurous people, who want to experience the world in a unique way.
G Adventures was founded in 1978 and has been around since the beginning of the modern adventure travel movement. They have successfully reached more than 2 million travellers and booked more than 5 million nights of accommodation.
With nothing but personal credit cards to start G Adventures, this one-man army grew to over 2000 people dispersed across 23 different offices across the world. G Adventures is now one of the largest and most passionate tour providers in the world, serving over 150000 passengers each year.
G Adventures, being one of the most well-known travel companies on the planet, is all about making your excursions seem extra special. Many accolades have been bestowed upon the company, many of which emphasize how travel companies should be operated. Baxter Travel Media Canada's Favourite Adventure Tour Operator, Readers Choice Best National Adventure Operator in Canada, Vacation.com Canada Specialty Tour Operator Partner of the Year, and National Geographic Traveler's Tours of a Lifetime are just a few of the awards G Adventures has garnered. So the next time you feel a hankering for a once-in-a-lifetime adventure, all you have to do is pick your favorite place, pick your preferred mode of transportation.
2. TRAFALGAR
TRAFALGAR is an independent tour operator based in London, UK.
The company has been operating for more than 30 years and was founded in 1984. They are the only UK-owned tour operator in the Middle East, Africa and Indian Sub-continent region. TRAFALGAR specializes in tailor made itineraries for individuals, families, groups and corporates. This is one of the best travel Companies In the UK.
Trafalgar Travel is a family-owned travel firm that has risen to prominence as one of the most important family-owned enterprises in the world, serving as an example to many others. Trafalgar Travel prides itself on its ability to offer insider experiences that allow guests to enjoy genuine experiences and authentic cultural insights with knowledgeable locals in destinations such as Australia, New Zealand, Asia, Europe, Central America, and North America, with more than 230 exceptional travel experiences in destinations such as Australia, New Zealand, Asia, Europe, Central America, and North America.
It's not only about picking the correct amenities and pleasures when it comes to picking the ideal hotel. It's also important to stay in the proper location, close to the sights you wish to see.
3. Back-Roads Touring
This company is a back-road touring travel company that is based in the United States. Their primary goal is to provide people with an experience of a lifetime by taking them on tours through locations such as Canada and Alaska.
Back-Roads Touring has been around for over 40 years and they have hosted over 100,000 travelers since then. They offer two types of tours: self-drive and escorted. Self-drive tours allow travelers to make their own plans and stop in the places they want to visit, while escorted tours provide travelers with a route that is preplanned for them.
The company also offers customized tours where customers can go with their own vehicle or be guided by our expert drivers.
Their prices vary depending on what type of tour you choose but self-driven tours cost $40 to $65 per person and Jeep tours cost $65 to $80 per person.
4. Topdeck travel company
Topdeck is an international tourism company that provides travellers with a wide range of travel packages specially designed for backpackers. This is one of the best travel Companies In the UK.
Anyone between the ages of 18 and 30 can join Topdeck for unforgettable adventures, amazing excursions, and a whole lot of fun. If you're in that age group, you'll find some of the most interesting tours and expeditions right here. At Topdeck, we put a premium on making sure you have a good time. After all, life is a celebration. It's also about giving back to the community and the environment, as well as traveling ethically. Topdeck combines these two qualities to offer curated tours that are constantly entertaining while also emphasizing the experience. Here are just a few of the items available at Topdeck.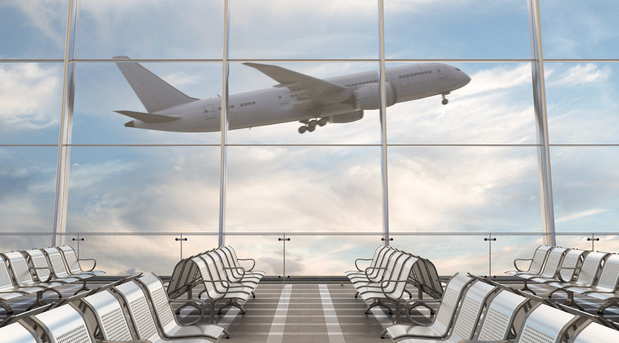 5. Euroventure travel company
Euroventure is a company that offers tours and packages for holidaymakers and customers looking to escape. This is one of the best travel Companies In the UK.
Euroventure was founded in 1991 and has offices across the world. The company has been operating for more than 25 years and over this time, we have developed a reputation for providing customers with an unforgettable experience. Euroventure is the number one specialty travel company, offering travel services for individuals, families, social groups, schools, companies and incentive groups.
We take the hassle out of inter-railing so you can go everywhere you've always wanted to go without having to worry about the mundane. We're pioneering a new way to tour Europe by including transportation, lodging, and directions.
Choose from one of our most popular routes or create your own. Book one of our group excursions to travel in a small group with a dedicated Euroventure group leader for the greatest inter-railing experience.
6. Brendan Vacations
Brendan Vacations is the world's largest provider of vacation rentals, home exchanges and travel agent services. The company delivers holiday accommodation in more than 120,000 properties in 184 countries.
Brendan Vacations was founded in 2000 by Brendan Carroll. The company started out with office space on Wall Street before moving to Midtown Manhattan, New York City.
The company achieved profitability in 2001 and has since had an annual growth of 50% or more every year. This is one of the best travel Companies In the UK.
In 2007, Brendan Vacations became the first real estate company to list its properties on Facebook's Facebook Places application for iPhone users.
The company remains privately owned by Brendan Carroll with no plans for an IPO or sale of the business in the foreseeable future.
7. Brit Movie Tours
Tourism in the UK is one of the most popular industries in the world. In fact, there are more than 3 million people employed in this industry. That's a lot of people to take care of and a lot to help. Brit Movie Tours has found a way to do both by giving tourists a chance to explore the country's film locations.
Tourists can visit locations from Harry Potter, Doctor Who, and James Bond films on pre-planned tours or custom made tours that they create based on their interests and preferences.
More than just sightseeing tours are available with Brit Movie Tours. Our broad choice of walking and bus tours educate, entertain, and appeal to guests of all ages, nationalities, and interests, bringing great movies and TV shows to life, departing from destinations in London, Bath, and South Wales.
8. Costsaver travel company
Many people might think that traveling is expensive. It can be very expensive, but with the help of a cost saving company it doesn't have to be. Cost saving companies make traveling affordable for everyone.
Cost saving companies offer many different packages for any traveler's needs. They offer packages like family trips, romantic getaways, weekend getaways, and more! Some cost saving companies even offer discounted tickets to attractions like Disneyworld which is perfect if you are looking to save money on your trip!
Cost saving travel company will work with you to find the perfect package that meets your needs and budget! This is one of the best travel Companies In the UK.
Our value tours provide everything you need while also giving you the tools to create your ideal vacation. We organize and include everything you need – quality transportation, accommodations, sightseeing, a variety of meals, and the best Travel Directors – so you may customize your vacation to your liking.
As a founding member and supporter of the TreadRight Foundation, you may travel with confidence knowing that we are committed to the preservation and protection of the locations we visit. We travel far but always with caution.
9. The London Bicycle Tour Company
The London Bicycle Tour Company is a company that operates in the city of London. One of its most popular tours is the "Totally Thames" tour which includes a ride to Greenwich and back, following the Thames River.
London's hardworking bicycle tour company would like to invite you on an adventure through Central London. Our qualified guides will demonstrate their vast knowledge of the city and give you a unique perspective on this magical place. They'll show you the city from a slower, quieter perspective as they take you around on cycle paths, parks and quieter streets. They'll also provide the history of the city as well as talking about its sights along the way!
10. Contiki Tour Company
Contiki is a tour company that offers a variety of tours with different countries and destinations. The company was founded by Bruce Purdy and his son, Mike Purdy back in 1962. Due to the success of the business, the company has had to expand their tours and offer more than just European tours. They now also offer African and Asian tours as well.
The Contiki tour company is involved in 17 different types of recreational activities which include hiking, mountain biking, surfing, skiing among other things depending on where they are travelling to. The company also offers alternative tours such as their "no-routine" custom travel programs that allow you to design your own journey and itinerary based on your preferences and desires without any restrictions on what you can do or see during the trip.
11. Scenic Luxury Cruises and Tours
One of the most popular scenic luxury cruises and tours is The Viking Ocean Cruises. This is one of the best travel Companies In the UK.
This cruise company has a fleet of seven ships, with one ship sailing in the North Atlantic and the other six are touring Europe. The boats are equipped with various amenities including restaurants, lounge decks, an open-air cinema, spa, library and more. The Viking Ocean Cruises also offers shore excursions for their guests.
A couple can enjoy dining at Michelin Star restaurants in Paris or explore the ruins of the Roman Empire in Pompeii – just to name a few options.
With our captivating and comprehensive portfolio of exclusive excursions to all corners of our amazing world, we deliver on our promise. Whether sleeping in a top hotel, a luxury cruise ship, a stunning train excursion, or our unique floating hotels – the Scenic Space-Ships – our itineraries are rich in culture and content and always take you to the heart of the place.
We are completely upfront in everything we say and do, which means there are no hidden costs – even tipping is included. Except for the pleasant ones, there are no surprises.
What are the leading travel companies in the UK?
Tourism is one of the most important sectors of the UK economy. It directly employs 2 million people and generates £130 billion for the economy annually.
The tourism industry's benefits include:
– Supporting an estimated 2 million jobs
– Generating £130 billion for the UK economy
– Promoting overseas markets to provide new opportunities for exports and inward investment
– Increasing cultural understanding, as well as boosting international trade and investment
What are some of the most popular destinations in the UK?
London is one of the most popular destinations in the UK. The city has a population of 8.6 million people and it also serves as the financial hub of Europe and hosts some world-famous attractions such as Big Ben, the Tower of London, and Buckingham Palace.
Manchester is another destination in England that attracts a lot of tourists and is often preferred by people looking for a cheaper alternative to London.
Edinburgh in Scotland also has its share of popularity among tourists. People visit this destination to explore its castles, gardens, and historic buildings such as Edinburgh Castle which is one of the most visited tourist attractions in Scotland.
What is the average cost for a vacation in the UK?
The average cost for vacation in the UK ranges anywhere from $1,000 to $10,000.
The price for a vacation in the UK can be quite expensive. The accommodation and food prices are not all that different from the US but the difference is in leisure activities and transportation costs.
How much money does a typical person spend on vacation?
The average person spends a total of $3,000 on vacation per year. A little over a third of that is spent on transportation. The remaining sum is spent on hotels, activities, and food.
Out of all these expenses, the most expensive part is transportation. Most people spend about $1,500 annually in this area.
What are some popular destinations outside of the UK for tourists?
Tourists from the UK have a lot of options as to where they can go. In this section, you will find some popular destinations outside of the UK for tourists.
Spain is a popular destination for tourists from the UK. Visitors enjoy the culture and history that this country has to offer. The beaches are also a huge draw for those looking to relax and enjoy time outside during their stay in Spain.
Australia is another popular destination for those looking to travel abroad. There are many things that attract people to Australia including Sydney Opera House, Great Barrier Reef, and Uluru (also known as Ayres Rock).
How many people visit the UK every year?
How many people visit the UK every year?
There are an estimated 69.1 million international visitors every year.
A total of 69.1 million international visitors come to the UK each year, with a potential spend of £22 billion due to tourism spend.