How to become a real estate developer with no money or Degree
Who is a real estate developer?
The definition of a real estate developer is someone that builds or develops lands for residential, commercial, industrial, or agricultural purposes.
However, there are many definitions for the word "developer" because it has different meanings. For example, developers can also be people who buy land to build homes on it.
The industry of real estate development is very expansive and diverse with millions of dollars involved in each project. There are millions of people employed within the industry as well as millions more by those who work in related industries such as construction and finance.
Developers are among the most riskiest groups of people when it comes to building. Not only does it take years to build successfully, but they're also taking on the risk that their project won't succeed and will face ongoing expenses while no return is made.
Sometimes getting the best out of your team involves different people taking on different responsibilities. Real estate developments often benefit from having multiple contractors working simultaneously on different aspects of the project.
Other entrepreneurs choose to oversee the entire process from start to finish. They can get things like permits and coordinate marketing efforts, while still making sure that the construction is managed properly. Real estate developers often work with various counterparts in the process, including engineers, architects, contractors, city planners, inspectors, leasing agents and surveyors. They may also work with lawyers.
Many states require license information to be registered with the state so that people can start their career in real estate under an official company or individual name. Many development companies start out in this industry, working as sites for construction companies and contractors.
However, not everyone who wants to start a real estate development company starts from scratch. Some make the jump from construction, urban planning, law, architecture or finance. What you know or have trained in can help give you a head start in your particular field of development.
Here are several duties of real estate developers
:
Researching property to purchase for development

Working with professionals throughout the development process

Managing budgets for real estate projects

Negotiating costs and terms with contractors

Securing funding for development

Developing designs and building plans with architects and engineers

Solicitation process for obtaining permit.
Average salary for Real estate developer
Real estate developer is a job that requires extensive knowledge of building construction along with financial management skills.
The average salary for a real estate developer in the United States in 2021 is US$99,213. Some other salaries range between $17,000 to $179,000 to per year.
Steps on How to become a developer in real estate
There are many ways to get started in real estate development, but you will need to take certain steps in order for this to happen. You can become a real estate developer by obtaining licensure and experience through the following channels. Follow these steps to become a real estate developer:
Earn a degree.

Get your real estate license.

Gain experience.

Build a network.

Learn how to manage finances.

Understand your market.

Understand contracts.

Consider becoming certified.
1. Earn a degree
To become a real estate investor, you must first obtain a bachelor's degree in a related field. Although there isn't a specialized program for real estate development, you can major in management, business, accounting, engineering, construction management, finance, or law, all of which will prepare you for the job's requirements.
A Master's Degree in Real Estate Development is an option for those interested in furthering their education, although it is not required to work in the business.
2. Get your real estate license
To gain a license as a real estate agent, you will need to study for & pass the state-issued exam. This is typically done through an educational institution. Working towards these credentials will help you land your first job in the industry.
3. Gain experience
Real estate is a rapidly growing field and a largely lucrative one. To get ahead of the competition in this field, it's important to gain experience through college, internships or other work opportunities. You may also decide to get your Real Estate license and become an agent on your own.
Another great way to get experience in this industry is to work for an actual company. This will allow you to learn about the people who deal with real estate, what they expect from their employees, and what they do on a day-to-day basis.
4. Build a network
Connecting is key in most sectors of real estate. Whether it's working with an investor, getting business referrals, or just making connections with knowledgeable people in your industry, networking can help you succeed.
Consider joining professional networking groups on social networking platforms. You'll likely meet people who can help you build your network, as well as events to attend for expert industry insight.
5. Learn how to manage finances
The proper accounting techniques are extremely important to any real estate development company. Without proficient financial management, properties are often delayed or even abandoned once deadlines are not met. The real estate development team needs to know how to take care of the finances in order for their project/business to have the opportunity it deserves. As a college graduate, you should be sure to take classes that will prepare you for a career in the financial services industry. Classes should focus on setting budgets, managing finances and oversight of other projects.
6. Understand your market
Real estate markets vary tremendously throughout the country. Cities with higher volumes of residents and businesses are more competitive, while cities that have fewer people present lower competition levels. Over time, as you gain more experience in your local real estate market, you'll start noticing trends. Focus on both the commercial side and the residential side to ensure your business is profitable & booming.
If you are unsure what your major focus should be, it is best to conduct market research so you can establish clear parameters.
7. Understand contracts
Real estate development involves a large number of contracts, so it would be wise to learn how these legal documents are written. You can learn how to write contracts by taking a contract design course. It is an easy course that uses terminology with which you are already familiar.
8. Consider becoming certified
Although there is no specific requirement for certification, it can make you stand out from the competition. A top option for certification is the land institute's certified land specialist title.
To earn this certification, you will need to be an active real estate license holder, have at least three years of development, brokerage or sales experience and be a member of the Realtors Land Institute. Gain a qualification from the institute to pass their exams. You may also take courses from universities you feel more comfortable at.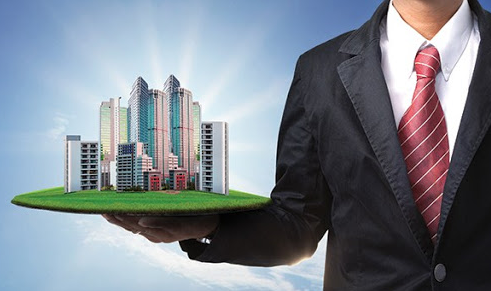 What are the steps to becoming a real estate developer?
A real estate developer is someone who owns, develops, and manages real estate. A real estate developer can be a single person or a corporation. To become a real estate developer, one must follow the steps below.
Step 1: Understand the role of the developer in the market
Step 2: Conduct market research on projects
Step 3: Develop housing options for your target market
Step 4: Buy land and pursue zoning approval
Step 5: Finance development
What are the skills that are needed to become a real estate developer?
There are many different skills required to be a successful real estate developer. Here are 6 essential skills that you will need to build your real estate empire.
Real estate developers are in high demand these days considering the sky-high valuations of most residential and commercial properties in major cities. With this renewed demand, developing your own real estate empire is no longer an unrealistic dream for many people who want to become property tycoons.
To become a successful real estate developer, you need some essential skills which include organizing, planning, leadership and management skills. You also need strong financial acumen and marketing know-hows which can be learned by enrolling in accredited courses or taking on some training programs on the side.
How long does it take to become a real estate developer?
It takes about an average of 15 years to become a real estate developer.
Real estate has been a lucrative and steady industry for over a century. It's estimated that the real estate business is worth nearly $19 trillion, and it's still growing. However, becoming a real estate developer isn't easy to achieve without the help of an experienced team.
Many people do not know how long it takes to become a real estate developer and the career path in this industry.
Is there a certain age requirement to become a real estate developer?
Real estate developers are becoming more common these days. However, there is a certain age requirement for becoming one.
While the age requirement has not been specified by the Real Estate Board of New York, it is around the age of 18 years. They require an individual to have at least two years of "relevant experience" or 1 year of college education/training program. For individuals under the age of 18, they need to be supervised by someone over 18 and also be able to provide written authorization from their parent or guardian with their signature and date on it.
There is no specific age requirement for real estate developers in Canada, but they do need to provide documentation proving that they have adequate financial support and experience in the industry.
How much do developers make in the industry?
The average salary for a software developer is $89,000. However, there are other factors that contribute to how much developers make.
The average salary for a software developer is $89,000. However, there are other factors that contribute to how much developers make. Some of these include job location and the number of years the developer has been in the industry. The amount of experience also matters because it influences how well you market yourself and your skillset in the market.
What is the difference between real estate developers and builders?
Builders are the people who construct or rebuild a building. They are responsible for all the work that goes into it's construction, including designing and doing the construction, then managing all the different stages of the project.
On the other hand, developers are people who create plans for buying and selling land. Developers transform an existing piece of land into a higher-value use than what it currently has. They also work on developing new communities or large-scale projects which will require lots of time and money to execute successfully.
Different paths in real estate development
There are many different paths in the realm of real estate development. Learning more about what is already done can be helpful in determining which path would most suit your goals. However, it's important to also examine the skills you have and skills you want to learn that would help you succeed along that career path.
Real estate developers typically employ a tiered salary model for each position.
Entry-level positions might offer knowledge of construction, while more experienced workers may be given responsibilities and duties that require legal and financial expertise:
Real estate sales associate

Architectural designer

Asset management specialist

Developer Analyst
Middle tier positions include:
Project manager

Real estate analyst

Real estate broker

Senior consultant
Top-level, or executive, positions include:
Principal product manager

Senior investment analyst

Chief Risk Officer

Director, strategic accounts