ALL ABOUT CBN eNAIRA PLATFORM
Digital currency is the monetary unit for transactions that occur or are perceived to occur electronically.
Digital currencies, like bitcoin, are used in online transactions and may be referred to as electronic money or digital cash. Digital currencies use encryption techniques to regulate the generation of units of currency and verify the transfer of funds, operating independently of a central bank.
Digital currencies can also be exchanged for conventional currencies like US dollars or euros. Now Nigeria has joined the league with its new eNaira.
What is e-Naira and How Does it Work?
eNaira is a Central Bank Digital Currency (CBDC) issued as a legal tender by the Central Bank of Nigeria. This is Naira's digital version and is utilized just as cash.
ENaira is the digital equivalent of the cash and the Central Bank of Nigeria's direct liability, while its client deposits are direct liabilities to the financial institutions.
What is an eNaira wallet?
The eNaira Wallet is a digital storage containing eNaira. It is held on a distributed ledger and monitored.
You must have access to, hold and utilize eNaira with the eNaira wallet.
eNaira acts as both a means of exchange and a store of value, offering improved payment prospects in retail transactions when opposed to cash payments.
A central bank-issued digital currency in Nigeria could benefit the economy in several different ways and range across sector and concerns.
Here's what you should know about eNaira:
It is exchanged peer to peer.

It is universal – anybody can hold it.

It does not yield any interest
1. Growth
eNaira's mission is to foster economic growth by offering both easier access to capital and financial services at low rates. This leads to increased economic activities across countries at no interest.
2. Remittance
eNaira is an online diaspora service that provides a secure way to make money transfers to friends and family living abroad. Transactions can be sent quickly using this service which was built for this particular purpose.
3. Monitoring
The usage of eNaira for unlawful or fraudulent activities is restricted by traceability.
4. Welfare
eNaira allows the distribution of monetary aid to households and communities within the government Social Welfare Program to be effective, fair and faster.
5. Inclusion
eNaira delivers Financial Inclusion to people or communities who have not (sufficient) bank opportunities by making financial services available.
6. Trade
By making transactions cheap, safe, fast and better, eNaira enhances Local and International Trade.
7. Security
As a result of its unique identity and security structure, it cannot be forged or counterfeited.
8. Revenue
By decreasing cash handling costs, eNaira supports revenue collection.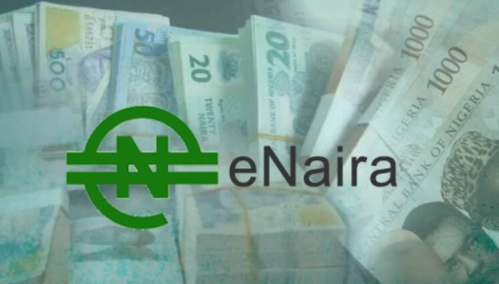 Is eNaira wallet safe?
Yes. The eNaira system uses a two-factor authentication system in addition to cryptographic encryption to ensure the safety of customers' wallets and the eNaira holding.
How do I connect my eNaira wallet to my bank account? The eNaira app allows customers to identify a bank of their choice, connect to their bank accounts and perform transactions.
When was eNaira Launched?
The most anticipated digital currency of Nigeria (eNaira) was launched on 1st of October, 2021. Prior to that, when the website first went live it recieved over a million visitors in just a day.
eNaira Developers
eNaira was outsourced and developed by Barbados-based BITT Incorporated company.
How to Buy eNaira
To buy eNaira visit eNaira.com or go to your app or playstore to download the eNaira app and fund your wallet.
eNaira Customer care contact
Get the support of the bank you have chosen when you register for eNaira via their accessible channels including: phone, e-mail, whatsapp, etc. Discussions shall be settled as quickly as possible.
If difficulties are not resolved within 48 hours, email [email protected] – CBN's eNaira Customer Support.
What are the Advantages of digital currency?
The advantages of digital currencies make it a popular option for businesses and consumers. It is predominantly used as a form of payment and is decentralized.
The use case of digital currency can be divided broadly into three categories:
1) Digital currencies as a form of payment, such as Bitcoin;
The process of using digital currencies like Bitcoin has greatly increased in recent years. It is now possible to spend cryptocurrencies anywhere in the world with just a smartphone. However, the anonymity that these currencies offer is not without risks.
2) Digital currencies as an investment tool;
Digital currencies have recently been gaining popularity as an investment tool. With the growing adoption of cryptocurrencies, people are starting to see the potential benefits of investing in them. In contrast to traditional investment instruments, digital currencies provide a low-cost, global alternative with a high level of diversification.
3) Digital currencies as an asset class
Cryptocurrencies and digital assets are becoming more and more relevant as the market value of these currencies climb. These digital currencies can be traded, bought, sold and used to buy goods or services online. The major potential for cryptocurrencies is seen as an asset class that can be invested in by institutions, such as pension funds.
The Future of Digital Currency and Why We Should All Invest Today
The digital currency market is booming and the effects of this are being felt across the board. Cryptocurrencies are now being used by individuals, corporations, governments, and even by central banks.
The speculative nature of cryptocurrency has led to a boom in venture capital. Venture capital is invested into start-ups that work on or with cryptocurrencies or blockchain technology.
We should all take advantage of the opportunity today before digital currencies become mainstream and common place.
These are different tiers of wallets and they include:
| | | | | |
| --- | --- | --- | --- | --- |
| TIERS | CATEGORY | REQUIREMENT | DAILY LIMIT | CUMULATIVE LIMIT |
| | No Existing Bank Account | NIN verified telephone number | 20,000 | 120,000 |
| 1 | No Existing Bank Account | | 50,000 | 300,000 |
| 2 | Has an Existing Account | BVN + valid means of identification | 200,000 | 500,000 |
| 3 | Has an Existing Account | Tier 2 requirement + public utility receipt | 500,000 | 5,000,000 |