How to secretly pay for onlyfans
In an age where privacy concerns loom large, individuals often seek ways to safeguard their personal information and maintain discretion in their online activities. For those who engage with the popular subscription-based platform OnlyFans, privacy becomes a crucial aspect, especially when it comes to financial records. Many users desire to keep their involvement with OnlyFans discreet and separate from their everyday banking affairs.
In this post, we will explore effective strategies on how to hide OnlyFans transactions on bank statements, providing you with practical tips to protect your financial privacy and maintain confidentiality. We understand the importance of maintaining control over your personal information, and by implementing these measures, you can enjoy peace of mind while engaging with the platform.
We will delve into various methods that can help you maintain discretion, such as using dedicated bank accounts or credit cards, utilizing prepaid cards or virtual wallets, exploring alternative payment methods, and considering the available options provided by your financial institution. Each approach offers its own benefits and considerations, and we will outline them to help you make informed decisions that align with your privacy preferences.
By understanding how to shield OnlyFans transactions from appearing explicitly on your bank statements, you can navigate the online world with greater confidence and control over your personal information. Whether it's to protect your reputation, maintain confidentiality in your financial records, or simply enjoy a higher level of privacy, this post aims to equip you with the knowledge to achieve your privacy goals.
Join us as we delve into the realm of financial privacy and explore practical tips and techniques to effectively hide OnlyFans transactions on your bank statements. Your online activities should be within your control, and we're here to guide you towards securing the privacy you desire.
How to Maintain Privacy: Concealing OnlyFans Payments on Bank Statements
When it comes to paying subscription fees on OnlyFans, the transaction details may include descriptors such as "OnlyFans," "Fenix International," or a variation thereof, often with "OnlyFans" or "OF" mentioned. Consequently, any transactions conducted on the OnlyFans website will appear on your bank statement, with some form of "OF" or "OnlyFans" mentioned.
Given this visibility, some individuals may prefer to eliminate the mention of OnlyFans from their bank or credit card statements to remain undetected. However, it is important to note that removing or hiding specific transaction details from your bank account statement is not possible, as all transactions are automatically recorded.
Every purchase made using your credit card, including those on OnlyFans, will be displayed on your monthly bank statement. If you share a bank account or if your family members have access to your statements, keeping your OnlyFans transactions concealed can be challenging.
In such cases, individuals often search for methods to hide the transaction history associated with OnlyFans on their bank or credit card statements. One potential solution is to utilize anonymous payment services, which allow for more discreet payment options.
By using anonymous payment services, you can maintain a higher level of privacy and anonymity when paying for OnlyFans subscriptions. These services help keep your financial transactions separate from your regular bank statements, providing an additional layer of confidentiality.
If you've ever wondered about paying for OnlyFans anonymously, turning to anonymous payment services is often the most viable approach. These services enable you to enjoy the content on OnlyFans while minimizing the chances of your payment history being linked to the platform.
Remember, prioritizing your privacy is crucial, and exploring alternative payment options can provide the discretion you desire. While complete concealment on bank statements may not be possible, anonymous payment services offer a viable solution to help protect your financial privacy and keep your OnlyFans subscriptions private.
Can I hide my credit card purchases?
While it is not possible to completely hide credit card purchases, there are steps you can take to enhance privacy and limit the exposure of certain transaction details. These include:
Utilizing cash: Using cash for transactions allows you to avoid leaving a digital footprint of your purchase history.
Anonymous payment methods: Explore alternative payment methods such as prepaid cards or digital wallets that do not require personal identification information. These can provide an extra layer of privacy.
Reviewing privacy settings: Some credit card providers offer privacy options that allow you to limit the visibility of certain transaction details on your statements. Contact your credit card issuer to inquire about available privacy features.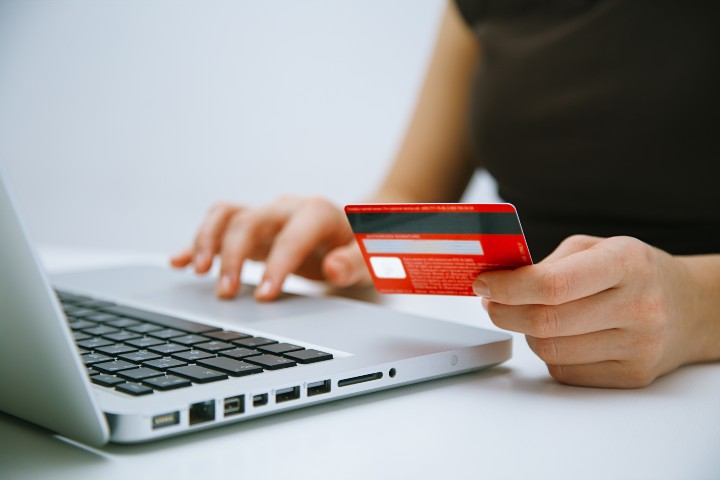 Alternatives to hiding credit card purchases
Rather than focusing solely on hiding credit card purchases, it may be more practical to consider alternative approaches to safeguard your financial privacy. These can include:
Creating separate accounts: Consider opening a dedicated bank account or obtaining a separate credit card specifically for sensitive transactions. This can help segregate personal and private expenses.
Using virtual cards: Virtual credit cards offer temporary card numbers that can be used for online transactions, providing an additional layer of security and privacy.
Clearing up credit card statement misconceptions
It is important to address common misconceptions about credit card statements. While specific merchant names and transaction details are typically included, credit card statements are protected by confidentiality laws and should only be accessible to authorized individuals. Understanding the level of privacy provided by your credit card issuer can help alleviate concerns.
How to hide your OnlyFans account:
To maintain privacy and protect your OnlyFans account:
Use a pseudonym: Consider creating an account using a username or alias that is not directly associated with your real name.
Limit personal information: Avoid sharing personal details within your profile or public interactions on the platform.
Adjust privacy settings: Familiarize yourself with OnlyFans' privacy options, such as controlling who can view your content or interact with your account.
Be mindful of digital footprint: Remember that anything posted or shared online can leave a trace. Think twice before sharing identifiable information or engaging in public discussions.

want to know what an onlyfans charge look like on bank statement?..read here
Conclusion:
While it is challenging to completely hide credit card purchases, taking steps to enhance privacy and exploring alternative payment methods can provide additional protection. Furthermore, implementing strategies to safeguard your OnlyFans account, such as using pseudonyms and adjusting privacy settings, can help preserve the confidentiality of your online activities. By staying informed and proactive, you can maintain greater control over your financial and personal privacy.