Nancy Isime is a popular Nigerian Celebrity, she is a Tv presenter, actress, model and fashion icon.
check her biography here.
Nancy Isime Age
Nancy was born on the 17th December 1991. She is 31 years old in 2022.
Nancy Isime Education
Nancy attended the University of Lagos where she studied Social Work for two years.
Nancy Isime Hairstyle
Nancy Isime rocks a unique golden afro haircut that makes her stand out in the crowd. It is a low cut afro that has a curved shaping located on the left side of her hair. The haircut is awesome and has set a trend for some ladies that look up to her.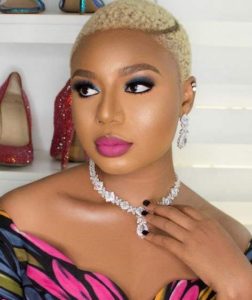 According to Nancy, her hairstyle does not in any way show maturity in the Nigerian entertainment industry rather she discovered the hairstyle when she was trying out the different haircut and made a decision to keep it.
Nancy Isime Parents
Nancy's Parents are from Esan in Edo State. When she was very young she lost her mother, so her father raised her. According to her, her father was a disciplinarian that ensured that she behaved properly, worked hard in her endeavor and respected people. Nancy grew up in Edo state before moving to Lagos State.
Nancy Isime Career
Nancy has been a model for several companies like House of Marie, Shakara Couture, Adebayo Jones, Ade Bakere, Zizi Cardow, Konga Online and others.
According to her,
"It is all about the ability to always try and to keep coming back until you get your big break. In Nigeria, modelling is not as it is in the western countries where you get your big break and that is it. Here, you can get your big break and still go back down, so it is very imperative that you get your big break and continue to work hard and continue to come back for more."
Nancy Isime Pictures
Nancy Isime is undoubtedly a fashion icon in the entertainment industry, Nigeria.
Her fashion always speaks for her anytime she dresses and steps out. Nancy Isime is probably here to set fashion trends for our ladies.
Take a sneak peek into some of her fashion-inspired pictures: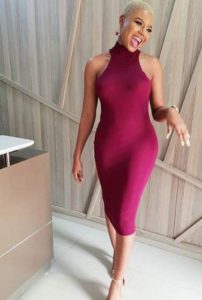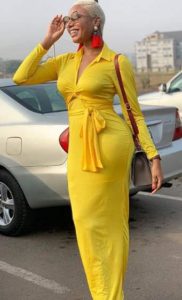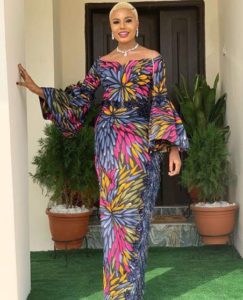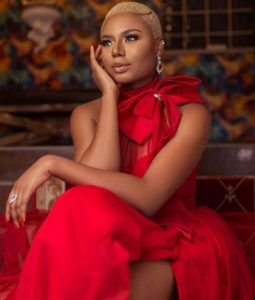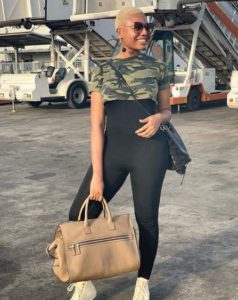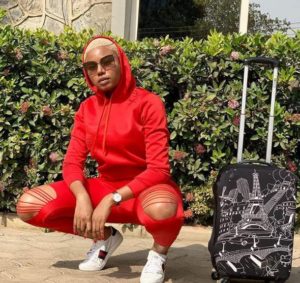 Nancy Isime Marriage
Nancy is a very beautiful and pretty woman, she is not married yet. it is rumored that she is in a very serious romantic relationship.
Though the man is not revealed yet to her fans, though she revealed the kind of man she could be in a relationship with in an interview.
she has said it publicly that she can't date a broke man rather an ambitious man. She prefers industrious and hardworking, money-loving men.
We don't know who she is dating at the moment as she might have kept it personal.
Nancy Isime Interesting facts
In 2009, she contested and won Miss Valentine International beauty pageant, and started her acting career in a 2011, TV series titled Echoes.
She has made appearances in many films and she is a popular presenter on the gossip show known as The Squeeze and also presented on a technology show known as What's Hot.
In 2016, she took over from Toke Makinwa as HipTV presenter of the show Trending.
Check out Top most beautiful Black female celebrities of all time here.
Nancy Isime Awards and achievements
She won the VJ of the Year award at the City People Entertainment Awards.
Nancy Isime Net worth
Nancy's net worth has not yet been made public but it is safe to say she is a multi millionaire.
Nancy Isime Movies
Hex (2015)
Tales of Eve (2015)
On the Real (2016)
A Trip to Jamaica (2016)
Hire a Man (2017)
Finding C.H.R.I.S (2017)
The Surrogate (2017)
Treachery (2017)
Kanyamata
Tempted
Guilty
A Better Family (2018)
Club (2018)
Johnny Just Come (2018)
Liars and Pretenders (2018)
My Name is Ivy (2018)
Sideways (2018)
Disguise (2018)
Merry Men: The Real Yoruba Demons (2018)
Don't get mad get even (2019)
Hire a Woman (2019)
Adaife (2019)
The Millions (2019)
Beauty in the Broken (2019)
Another Angle (2019)
Merry Men 2 (2019)
Levi (2019)
Living in Bondage: Breaking Free (2019)
Made in Heaven (2019 film) (2019)
Kambili: The Whole 30 Yards (2020)
Creepy Lives Here (2021)
The Razz Guy (2021)