Best cancer hospitals in Europe and Asia
Cancer, a formidable adversary, continues to impact millions of lives across the globe. In the face of this relentless disease, medical science has made significant strides, giving hope to those battling cancer and their loved ones. At the forefront of this fight against cancer are exceptional healthcare institutions that combine cutting-edge technology, groundbreaking research, and compassionate care to provide the best possible treatment outcomes.
In this blog post, we embark on a journey to explore the top 10 cancer hospitals in the world, institutions that have established themselves as pioneers in cancer treatment and care. These hospitals, located in various corners of the globe, have consistently set new standards in medical excellence, attracting patients from all over who seek their expertise. Some of them are part of the best hospitals in UK.
From state-of-the-art facilities and advanced diagnostic techniques to a multidisciplinary approach and a comprehensive range of treatment options, these institutions stand as beacons of hope, embodying the relentless pursuit of eradicating cancer and improving the quality of life for patients.
Join us as we delve into the inspiring stories behind these world-renowned hospitals, understanding their commitment to research and innovation, their unwavering dedication to patient well-being, and the impact they have had in transforming the landscape of cancer treatment.
Whether you are a patient seeking guidance or simply an individual curious about the latest advancements in cancer care, this list will provide valuable insights into the most prominent institutions that have consistently demonstrated excellence in the field.
Prepare to be amazed and inspired as we unveil the top 10 best cancer hospitals in the world, shining a light on their remarkable contributions and the hope they offer to patients and families navigating the challenging journey of cancer treatment.
Best Cancer Hospitals in the World
1. Abramson Cancer Center, Philadelphia, USA:
Situated in Philadelphia, USA, the Abramson Cancer Center has been recognized as a Comprehensive Cancer Center by the National Cancer Institute (NCI) since 1973. Boasting the distinguished title of the 'most technologically advanced cancer center in the world,' the institution places a strong emphasis on cutting-edge technology, innovation, and translational medicine. With a rich history of clinical breakthroughs, they have set the standard for lung cancer treatment and continue to pioneer advancements in photodynamic, proton, hormone therapies, and bone marrow and stem cell transplantations. Offering an extensive range of cancer programs, such as cancer risk evaluation, bone marrow and stem cell transplant, and proton therapy, the center remains at the forefront of cancer research and patient care.
2. MD Anderson Cancer Center, Texas, USA:
The MD Anderson Cancer Center, situated in Texas, USA, has consistently secured its position among the top two cancer hospitals in the United States for an impressive 31 years, currently holding the coveted top spot. Renowned for groundbreaking research in fields ranging from nanomedicine to neuroimmunology, the center provides innovative clinical care well ahead of standard practice. The MD Anderson Cancer Center boasts the highest nurse-to-patient ratio in the country, prioritizing patient support and education programs. With expansive and advanced programs, including the treatment of rare cancers, the institution offers cutting-edge technologies such as stem cell transplant research, laser interstitial thermal therapy, and proton therapy.
3. Royal Marsden NHS Foundation Trust, London, UK:
Established as the world's first hospital dedicated solely to cancer diagnosis, treatment, education, and research in 1851, the Royal Marsden NHS Foundation Trust stands as a top-tier specialist cancer hospital. With its headquarters in London, UK, the institution continues to prioritize research while providing comprehensive treatment units for all types of cancer and specialized pediatric services. Offering a wide range of treatments including surgery, chemotherapy, radiotherapy, radioisotope therapy, and supportive therapies, the Royal Marsden treats around 60,000 patients annually and consistently ranks among the top five cancer centers globally.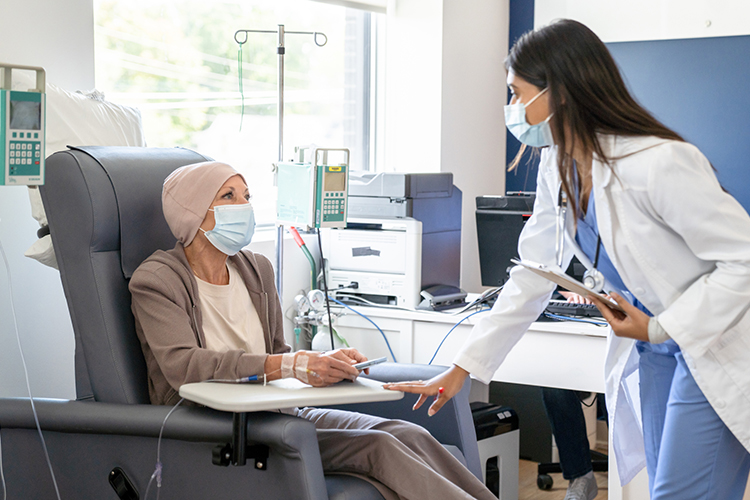 4. Samsung Medical Center, South Korea:
The Samsung Medical Center in South Korea has rapidly gained recognition as one of the world's leading cancer treatment centers. With numerous institutes, research facilities, and a focus on precision medicine, the center emphasizes research, collaboration, and training. Boasting state-of-the-art facilities and the latest diagnostic and treatment technologies, the Samsung Medical Center employs over 1,400 doctors, 200 researchers, and 3,700 pharmacists and medical engineers. The center's commitment to "happy innovation" has earned it numerous accolades, including being ranked first in customer satisfaction indices and being selected as the top medical center in the hospital sector.
5. Charité University Hospital, Berlin, Germany:
As one of the largest university hospitals in Europe, the Charité University Hospital in Berlin, Germany, stands as a beacon of excellence in research, teaching, and clinical care. Renowned internationally, the hospital encompasses four campuses, nearly 100 departments, and 17 specialized centers, employing a vast workforce of 18,700 individuals, including 4,500 doctors and researchers. With a rich 300-year history and a legacy of producing Nobel Prize winners, the Charité treats a wide range of common and rare diseases. By combining research, innovative care, and teaching, the institution consistently delivers positive patient outcomes. Noteworthy specialized centers within the Charité include the Berlin Center for Rare Diseases, Immunodeficiency Center, Skin Cancer Center, European Competence Center for Ovarian Cancer, Interdisciplinary Intestinal Tumor Center, and Interdisciplinary Prostate Cancer Center.
6. Christie Hospital NHS Foundation Trust, Manchester, UK:
As the largest single-site cancer center in Europe, the Christie Hospital NHS Foundation Trust in Manchester, UK, treats over 44,000 patients each year. Accredited as an Outstanding institution by the Care Quality Commission, it is recognized as a pioneer in developing innovative solutions to cancer care. The trust is highly regarded for providing access to clinical research studies, particularly in areas such as surgery, gastroenterology, endocrinology, medical oncology, genetics, imaging, nuclear medicine, palliative care, and specialist nursing. Technologically advanced, the Christie Hospital houses one of the largest radiotherapy and chemotherapy centers worldwide and collaborates closely with the Manchester Cancer Research Centre and Cancer Research UK.
7. Lilavati Hospital & Research Centre, Mumbai, India:
Starting modestly with ten beds in 1997, the Lilavati Hospital & Research Centre in Mumbai, India, has grown into a prestigious Center for Excellence in cancer care. With 323 beds, a large ICU, 12 advanced operating theaters, and a team of 300 specialist consultants and 1800 staff members, the institution's motto, "more than healthcare, human care," emphasizes their commitment to holistic patient well-being. The Lilavati Hospital offers a unique and comprehensive cancer care program that follows a transdisciplinary and multi-modality approach, incorporating the latest advancements. Catering to both adult and pediatric cancer patients, the hospital specializes in radiation oncology, oncology surgery, bone marrow transplant services, medical oncology, and hematology.
You should also check the best and biggest hospitals in India.
8. Mount Elizabeth Hospital, Singapore:
Distinguished as a Center for Excellence in cancer care, Mount Elizabeth Hospital in Singapore operates an integrated network of specialists in medical, surgical, radiation, hematological, and pediatric oncology. By combining skilled nursing teams and counselors, the hospital provides a holistic care environment focused on positive patient outcomes. From screening and prevention to cutting-edge technology and treatment protocols, Mount Elizabeth offers a broad range of diagnostic tests, surgery, and advanced chemotherapy and radiation treatments, ensuring comprehensive and concurrent care for its patients.
9. Mount Miriam Cancer Hospital, Malaysia:
Mount Miriam Cancer Hospital, located in Malaysia, serves as a not-for-profit, single-discipline cancer hospital, adhering to the global mission of the Franciscan Missionaries of Divine Motherhood. Committed to providing high-quality, compassionate care with respect and dignity, the hospital stands out for its technologically advanced facilities and highly skilled oncologists and specialists. Mount Miriam offers a wide range of services, including diagnostic imaging, CyberKnife robotic radiosurgery, Tomotherapy, MRT, brachytherapy, 3D conformal radiotherapy, chemotherapy, clinical support services, and clinical pastoral care. The hospital's advanced CyberKnife technology offers precise, painless, and non-invasive radiation treatment, instilling new hope for patients with previously considered inoperable lesions.
10. Spanish National Cancer Research Center, Madrid, Spain:
The Spanish National Cancer Research Center (CNIO) in Madrid stands as a hub of cutting-edge cancer research and clinical practice. Comprising over 500 highly specialized professionals, the CNIO focuses on applied research, swiftly translating scientific knowledge into clinical advancements. With expertise in human cancer genetics, molecular oncology, and experimental therapeutics, the center offers patients access to some of the most advanced cancer treatments available. The CNIO's technological advancements include research in pediatric tumor treatments, advanced histopathology processing, experimental therapeutics, structural biology and biocomputing, cytogenetics, and DNA sequencing.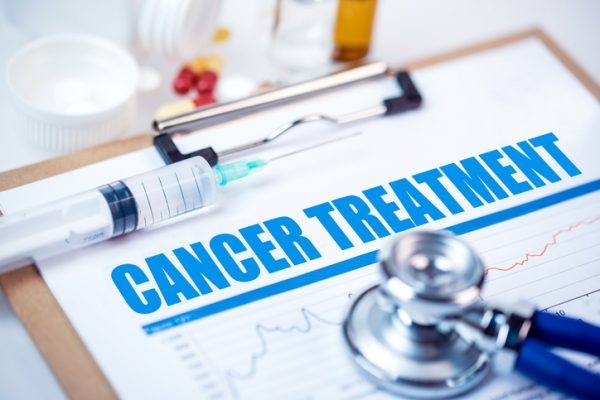 FAQs about Cancer Treatment
Which country has the cheapest cancer treatment?
The cost of cancer treatment varies significantly from country to country. It is challenging to determine which country has the cheapest cancer treatment overall, as it depends on various factors such as healthcare systems, insurance coverage, and treatment options. Countries with universal healthcare systems or government-subsidized healthcare may offer more affordable cancer treatment options. However, it is important to consider the quality and accessibility of care along with the cost.
What is the oldest cancer hospital?
The Royal Marsden NHS Foundation Trust, located in London, UK, is considered the oldest cancer hospital in the world. It was founded in 1851 as the world's first hospital dedicated to cancer diagnosis, treatment, education, and research.
What is the best oncology hospital in the world in 2023?
Some renowned oncology hospitals that have consistently been recognized for their excellence include the MD Anderson Cancer Center in Texas, USA, and the Memorial Sloan Kettering Cancer Center in New York, USA.
Which country has the best cancer treatment in the world?
Several countries are known for their advanced and comprehensive cancer treatment options. The United States is renowned for its cutting-edge research, advanced technologies, and specialized cancer centers. Other countries known for their excellence in cancer treatment include Germany, the United Kingdom, Canada, Switzerland, and Japan. It's important to note that the quality of cancer treatment can vary within countries, and it is crucial to consider individual hospitals and their expertise in specific types of cancer.
Top 10 pancreatic cancer treatment centers:
Here are some prominent pancreatic cancer treatment centers known for their expertise and comprehensive care:
Johns Hopkins Hospital, USA
Mayo Clinic, USA
Memorial Sloan Kettering Cancer Center, USA
MD Anderson Cancer Center, USA
Dana-Farber/Brigham and Women's Cancer Center, USA
University College London Hospitals, UK
Princess Margaret Cancer Centre, Canada
Charité University Hospital, Germany
Asan Medical Center, South Korea
National Cancer Center, Japan
Please note that this list is not exhaustive, and there are several other reputable institutions around the world providing excellent pancreatic cancer treatment. It is advisable to consult with medical professionals and consider individual needs when seeking treatment options. You should also see the biggest hospitals in the world.
Is cost one of the most deciding factors for choosing a cancer treatment hospital?
The importance of cost as a deciding factor for choosing a cancer treatment hospital varies among individuals and healthcare systems. While cost can certainly be a significant consideration, it is not always the most decisive factor. Many other factors are often taken into account when selecting a cancer treatment hospital, including:
Quality of care: The reputation, expertise, and track record of the hospital in treating cancer can be crucial. Patients and their families often prioritize hospitals known for providing excellent cancer care, specialized treatment options, and positive outcomes.
Medical expertise: The availability of experienced oncologists, multidisciplinary teams, and access to the latest treatment modalities and technologies can greatly influence a patient's decision. Top-ranked hospitals with renowned oncologists may be preferred for their advanced knowledge and expertise in specific types of cancer.
Treatment options and clinical trials: Hospitals offering a wide range of treatment options, including innovative therapies and participation in clinical trials, may be favored. Access to cutting-edge treatments and the opportunity to explore experimental therapies can significantly impact treatment outcomes and prognosis.
Support services: Comprehensive cancer care often involves various support services such as counseling, pain management, palliative care, and survivorship programs. Hospitals providing holistic care and support services may be preferred by patients seeking comprehensive support throughout their cancer journey.
Proximity and accessibility: The location and accessibility of a hospital can be important factors, especially when considering factors such as travel costs, convenience for follow-up appointments, and the availability of supportive networks and resources in the vicinity.
Insurance coverage: For individuals with insurance coverage, the network of hospitals and coverage policies may influence their decision. Insurance considerations can affect the range of hospitals available to patients and impact their financial burden.
Why are some Hospitals preferred over others?
Several reasons contribute to certain places being preferred over others for cancer treatment:
Reputation and expertise: Hospitals and medical institutions that have established a strong reputation for excellence in cancer care and research tend to be preferred. The presence of renowned oncologists, research advancements, and successful treatment outcomes can enhance a hospital's reputation and attract patients seeking the best possible care.
Specialized services: Hospitals that specialize in specific types of cancer or offer comprehensive cancer care programs with multidisciplinary teams are often preferred. Patients may seek out institutions that have expertise and dedicated resources for their specific type of cancer, providing tailored treatment options and better chances of positive outcomes.
Advanced technology and treatment options: Availability of advanced medical technology and innovative treatment options can make a significant difference in cancer treatment. Hospitals that invest in the latest diagnostic tools, surgical techniques, radiation therapy, targeted therapies, and immunotherapies may be favored for their ability to provide cutting-edge treatments.
Research and clinical trials: Hospitals associated with extensive research programs and clinical trials attract patients who are interested in participating in groundbreaking studies or accessing experimental treatments. Access to the latest research findings and novel therapies can be a deciding factor for individuals seeking innovative and personalized treatment approaches.
Supportive care and patient experience: The quality of supportive care services, including psychological support, palliative care, survivorship programs, and patient-centered care, can significantly impact a patient's overall experience. Hospitals that prioritize comprehensive support services and focus on the patient's well-being may be preferred by individuals seeking holistic care.
In conclusion, when it comes to choosing a cancer treatment hospital, various factors come into play. While cost can be a significant consideration, it is not always the most decisive factor. Patients and their families prioritize factors such as the quality of care, medical expertise, treatment options, support services, proximity, and insurance coverage. Reputation, specialized services, advanced technology, research opportunities, and patient experience also play crucial roles in selecting a cancer treatment hospital.
The top 10 cancer hospitals listed in this blog post showcase institutions renowned for their excellence in cancer care worldwide. Each hospital has its unique strengths, whether it's being at the forefront of research, providing comprehensive care for specific cancer types, or offering cutting-edge treatment options. These hospitals continue to advance the field of oncology, improve patient outcomes, and make significant contributions to cancer research and innovation.
Ultimately, the choice of a cancer treatment hospital is a personal one, and it's important to consider individual needs, preferences, and available resources. Consulting with healthcare professionals, seeking second opinions, and conducting thorough research can help individuals make informed decisions based on their specific circumstances. The goal is to find a hospital that combines clinical expertise, compassionate care, and the most appropriate treatment options to support the best possible cancer care journey.