Top 10 Best Digital Marketing Companies in Nigeria in 2023 and Beyond.
Nigeria is an amazing country that is located in the western part of Africa, it is a beautiful place and it is known for its natural landscapes and bustling populations. Apart from its evergreen beauty, Nigeria is known to be the giant of Africa and at such is rapidly developing throughout the past years, it is growing fast, especially in digital and commercial aspects.
Just like other countries in Europe, this African country is doing amazingly great in keeping up with digital trends and technology. They are ahead of other African countries in the field of social media and digital marketing. Just in 2019, the CEO and founder of Facebook – Mark Zuckerberg visited Nigeria, Lagos state to be precise and by the year ending Twitter CEO and founder – Jack Dorsey also visited and tour Lagos, Nigeria. This alone speaks for itself that the fact of Nigeria's digital market is unarguably the best in Africa.
There are several digital marketing agencies in Nigeria that work towards providing social media and online marketing services to the firms and client companies to help them improve their (ROI) Return on Investment.
Digital Marketing is a fast-paced technological trend that keeps evolving in the present times and Nigeria is also keenly following this trend. Among several companies that provide this digital marketing service in the country, it becomes very challenging for organizations and companies to choose the right service provider. Of course, every company wants to hire a digital marketing agency in Nigeria that performs very well and achieve good results. Hence, it becomes very necessary to hire one that contributes to achieving a unique online presence.
Are you a little indecisive about which digital marketing agency to hire or work within Nigeria that is well-versed, experienced and results-driven?
Then this ultimate list will help you achieve that, these are big tech digital marketing companies in Nigeria in 2023 so you should not expect anything less of their services.
These are the top 10 best digital marketing companies in Nigeria in 2023:
Wild Fusion
AdCrib Digital
Realestateko
DigitalSprout
Anakle
Ziza Digital
Big Field Digital
DientWeb
CK Digital
Brand Envoy Africa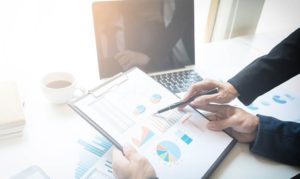 Wild Fusion
Wild Fusion is Nigeria's leading Digital marketing agency. It is Google Adwords ' first accredited partner in Nigeria and has offices in multiple locations in Africa, including Accra, Lagos, and Nairobi.
They are dedicated to providing a wide range of services which cover the advertising cycle. They deliver brand management, media services and content production services. They have handled several verified projects.
Website: http://wildfusions.com
Contact: +234.704.335.3532
Head Office: Lagos, Nigeria.
2. AdCrib Digital
Adcrib is one of Africa's largest digital marketing company for online and media services with offices in different parts of Nigeria. They are specialists in targeting social media and online audience. They're Nigeria's Google Certified Adwords Partner. We have built a notable reputation for excellent service and strong commitment to customer satisfaction.
AdCrib digital is uniquely creative which makes them stand out from their competitions and they have delivered top African digital and Web marketing opportunities to both local and international brands. They also have many verifiable projects in their portfolio.
They offer Digital advertising/marketing, press scheduling, content creation and marketing, digital strategy, Business branding services , UX Development + Technology, social media, email marketing, public relations and others.
Website: www.Adcribdigital.com
Contact: +234.811.541.3611
Head Office: Lagos, Nigeria.
Realestateko is one of the fastest-growing real estate digital marketing agencies in Lagos, Nigeria. The company helps real estate agents and developers to grow their online presence, increase leads, and boost sales by launching effective real estate digital marketing solutions.
At this present age, homebuyers and investors in the real estate market are interested in agencies that offer fast and customized services. People would be disappointed if they spent lots of time and money traveling to inspect properties that do not suit their taste. Realestateko deploys the right digital marketing techniques to help real estate company owners avoid the stress associated with traditional real estate marketing.
The company also helps real estate agencies reach their ideal customers efficiently by accurately showcasing properties online while getting rid of operational costs, generating top-quality leads, and increasing return on investment (ROI).
The real estate digital marketing services that Realestateko offers include:
Social media lead generation

Google ads or PPC

Content marketing and management

Search Engine Optimization (i.e., generating organic traffic)

Real estate photography

Email marketing campaign

Website design and development

Online reputation management

AI chatbot for real estate agencies

Generation of more qualified prospects
Realestateko is adept at promoting real estate agencies faster by helping them spend less time looking for leads and more time showing properties. Instead of wasting time on traditional marketing methods, real estate companies can now hire Realestateko's digital marketing services to generate qualified leads.
Website: www.realestateko.com
Contact: +234.8029372516
Offices : Lagos, Nigeria | California, US
4. DigitalSprout
DigitalSprout is a digital agency in Nigeria that is powered by innovation. To drive business growth, they help innovative businesses create and manage data-driven customer experiences.
First, through market research, surveys, interviews, and case studies, they go far and wide to identify and understand customers. We then design, implement and manage strategies to help companies build experiences they'd love and buy those customers.
By integrating the skills of Growth Promotion, Brand Strategy, User Experience, Market / User Analysis, and Mobile / Web Development teams, they help companies make more money.
Website: www.digitalsproutng.com
Head Office: Abuja, Nigeria.
5. Anakle
Anakle has become one of Nigeria's leading digital marketing agencies, known for its expertise in the digital marketing world. While product development is the core area of their expertise, other marketing services are also provided.
They have worked for brands such as Access, P&G, Coca Cola, Cussons, United Bank for Africa, British Council, Adidas,First Bank, Etisalat, GT Bank, glo,  MTN, Airtel, Interswitch, Bournvita, Emirates Holidays, Diamond, Master Card, and House on the Rock.
Head office: 14A, Adewale Kolawole Crescent Road, Lekki, Lagos.
ALSO SEE: Learn Digital Marketing here
6. Ziza Digital
They are an experienced digital marketing agency based in Nigeria's Lagos state. they create and execute results-oriented, individually tailored Online and Inbound Marketing strategies.
They are a Hubspot Certified Company Partner and officially Nigeria's only Hubspot Partner Agency powered by an interdisciplinary team with many years of work experience, Ziza Digital optimizes its unique skill sets and extensive experience from stints in Software Development, Advertising, Public Relations, Publication and Media as well as Marketing and Corporate Communications to meet the needs of discerning customers.
Website: www.zizadigital.com
Contact: +2348181295000
7. Big Field Digital
Full-service digital agency providing end-to-end digital growth and marketing services focused on achieving 21st-century business goals.  We model and release MVPs, mobile apps and responsive websites that operate on the Internet. We also have expertise in conducting digital marketing campaigns such as marketing/management of social media, pay per click (PPC), content marketing, email marketing.
In that they place company outcomes above all else, they are different from other companies. they collaborate with our customers to achieve their desired outcome both in terms of design, interaction and strategy for conversion.
Website: www.bigfielddigital.com
Contact: +234.0.817.070.1758
Head Office: Ibadan, Nigeria.
8. DientWeb
They are a trusted Web Design Company based in Lagos Nigeria, Lekki-Ajah. We offer top-notch website design services for corporate and eCommerce. Their passion is to help companies improve their success through an effective online presence that exposes them to more prospects. They do this by developing a user-friendly, functional and mobile website.
They have a group of some of the best website designers, developers and online business strategists in Lagos Nigeria with whom you would love to work. We believe in growth, regardless of the level of your business success. Their web designers are therefore keen to create platforms that will help businesses reach higher.
Website: www.dientweb.net
Contact: +2348100936922
Head Office: Lekki-Ajah, Lagos, Nigeria.
9. CK Digital
CKDigital is a digital agency headquartered in Lagos, which offers web design, digital marketing, and branding services. By providing exceptional design, marketing and web development services, their mission is to contribute to the success of companies.
Website: www.ckdigital.net
Head Office: 1 Towobola St, Gbagada 104212, Lagos.
Contact: 0816 888 7563
10. Brand Envoy Africa
Brand Envoy was founded in 2015 and is a creative marketing, branding and advertising agency using its unique experience in digital and data analytics to provide advertising solutions for SMEs and brands. Through their network, they are placing products and businesses where everyone sees it, building brands that are durable and ensure that high customer retention/taking is engineered.
Through their work, they work with clients to bring joy. With more than 5 years in the business, their work speaks for them and their experience working on campaigns in South Africa, Nigeria, Ghana, Benin, Kenya and so on has helped them gather insights that are relevant to the diaspora and culminate in business success.
Website: www.brandenvoy.mobi
Head Office: Lekki, Lagos state, Nigeria
Contact: +2348093874422
11. Errand Media
Errand Media is an established Nigerian-based digital marketing agency that represents a wide range of local and international customers. They are a one-stop-shop that develops virtual solutions to bring brands across the globe with innovative, creative and immersive experiences.
They are a trusted online advisor for our valued customers, helping to direct you through the ever-evolving and often daunting virtual space landscape.
Website: www.errandmedia.com
Head Office: Lagos state, Nigeria.
Contact: 09090367495
Best small business ideas in Nigeria in 2023