Chicago Largest Law Firms 2023
What a Law Firm is and What do Attorneys Do?
Law firms are businesses that provide legal services to people, companies, and organizations. They are typically composed of a number of attorneys, paralegals, and staff members who specialize in different areas of law.
Attorneys work in various fields such as criminal defense, family law, intellectual property law, international law, litigation and more. They also work on the behalf of clients by advising them on how they can best protect themselves from lawsuits or other legal matters.
Top 10 Law Firms in Chicago
Chicago is the most populous city in Illinois, and a major American city. It is located on the southwestern shore of Lake Michigan and has been home to many famous people.
In Chicago, there are many law firms that offer legal services for individuals as well as companies. Here are the top corporate law firms in Chicago 2023:
Kirkland & Ellis
Sidley Austin LLP
Latham & Watkins
Skadden
Mayer Brown LLP
Jenner & Block
Winston & Strawn LLP
Jones Day
McDermott Will & Emery
Katten Muchin Rosenman LLP
1. Kirkland & Ellis
Kirkland is the ideal firm for self-starters who are ready to take control of their legal careers, both in terms of size and reputation. Associates at the firm agree that their prospects are bright because of the firm's extensive training and the firm's name on their resumes. Kirkland & Ellis is a global legal company that specializes in corporate, intellectual property, litigation, mergers and acquisitions, private equity, and restructuring. The firm is consistently ranked as one of the most successful in the world, with over 2,900 lawyers.
2. Sidley Austin LLP
Sidley is the crème of the crop when it comes to law companies, with an excellent global footprint and a portfolio of top-tier clients. Come for the smart work, but stay for the friendly, Midwestern vibe—as well as a genuine dedication to creating a diverse and inclusive environment. Sidley is a global force with over 2,000 lawyers spread over 20 offices.
In addition to banking, energy, health care, insurance, life sciences, and technology, the firm has a long list of notable clients. The firm's work in complicated commercial and litigation matters is supported by extraordinary regulatory experience, and it includes numerous former officials from European, American, and Chinese government agencies.
3. Latham & Watkins
When you land a job at Latham, you know you've made it in the legal industry. The company recruits the finest of the best and is a global leader in dozens of practice areas. This legal behemoth will satisfy those seeking autonomy over their practice as well as comprehensive training and support. Latham & Watkins is one of the largest legal companies in the world. 
Latham practices in all major jurisdictions in the United States, Europe, the Middle East, and Asia, and often represents corporations doing business in Latin America and Africa, with more than 3,000 attorneys in 30 offices across the world. In business transactions, environmental law, finance, litigation and trials, and tax services, the firm is a global leader.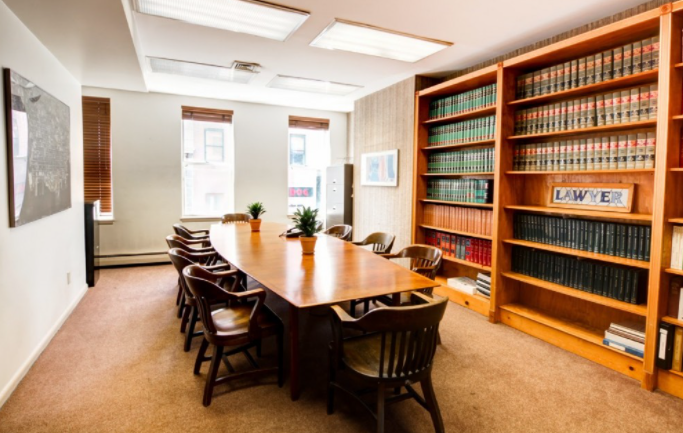 4. Skadden
Skadden is a legal powerhouse and a mainstay among the most respected companies in Vault's Top 100 rating, with expertise ranging from M&A to Tax. Skadden lawyers are a friendly bunch that embrace teamwork and mentoring while also delving deeply into complicated cases. Skadden Arps is one of the world's most profitable and well-known law companies. It was the first legal firm to record yearly revenue of $1 billion, and it is today regarded as an industry milestone. While the company is most renowned for its mergers and acquisitions expertise, it is a multi-practice powerhouse with over 1,700 lawyers worldwide.
5. Mayer Brown LLP
Mayer Brown, one of the world's largest law firms, handles everything. Appellate litigation is one of the firm's most notable practices, with more than 250 cases contested before the Supreme Court. The business features a professional atmosphere in which lawyers use the free market to manage their workload.
Mayer Brown is a global law business with offices in the Americas, Asia, Europe, and the Middle East, employing over 1,600 lawyers, making it one of the top 25 law firms in the world. Mayer Brown is a global law firm that represents many of the world's largest corporations, including a considerable number of the Fortune 100, FTSE 100, CAC 40, DAX, Hang Seng, and Nikkei index companies, as well as more than half of the Fortune 500.
6. Jenner & Block
Jenner & Block is known for its strong commitment to pro bono and public service, so it's no wonder that the firm has such a welcoming, down-to-earth atmosphere. Attorneys of distinction come here not just to conduct good job, but also to do good. Jenner & Block is a renowned international litigation, arbitration, and investigations firm with over 400 litigators and dispute lawyers. Jenner & Block also has a strong appellate practice.
7. Winston & Strawn LLP
Winston's Midwestern roots are evident in its welcoming atmosphere from top to bottom. Winston's broad wellness and diversity programs round out the Winston experience, while strong mentorship allows junior associates to swiftly build skills on high-profile matters. Winston & Strawn has grown to be a global law company with almost 1,000 professionals in the US, Europe, and Asia. Winston is noted for its work in middle-market private equity, intellectual property, labor and employment, renewable energy, sports law, and white collar criminal defense.
8. Jones Day
Jones Day is among the finest of the best in the legal sector, with a Midwestern culture of collegiality and teamwork. The firm is a leader in the pro bono area and has a lengthy list of notable practices, ranging from labor and employment to private equity and appellate litigation. Jones Day has 42 offices across five continents in 17 countries. Antitrust, appellate litigation, financial markets, international law, IP, labor and employment, M&A, private equity, securities, and securities litigation are just a few of the firm's thriving practices.
9. McDermott Will & Emery
McDermott is a V100 legal company most known for its work in health care and tax, but its services extend far beyond those areas. The company is ahead of the curve when it comes to wellbeing, granting billable credit for 25 wellness hours to lawyers, and will appeal to individuals looking for a supportive, congenial environment. While McDermott is still known for its tax expertise, the firm's reach has grown throughout the years. The firm's more traditional practices, such as M&A, antitrust, health care, intellectual property, litigation, real estate, and insurance, are supplemented by newer areas such as life sciences, renewable energy, and privacy law.
10. Katten Muchin Rosenman LLP
Don't mistake Katten's laid-back, welcoming atmosphere for a lack of difficult, fascinating work—plenty there's of it to give associates early experience. Associates appreciate the firm's strong support of pro bono work, among other things. Katten began in Chicago and now boasts approximately 700 attorneys in over a dozen offices throughout the world. Corporate, Finance, Health Care, and Litigation are just a few of the firm's specialties.
11. Baker McKenzie
Baker McKenzie is noted for its cross-border work, and the firm frequently attracts candidates with global experience—or at the very least a genuine interest in international matters—due to its 69 worldwide offices. For people who value teamwork and camaraderie, the firm's social climate is an excellent fit.
While the firm wears many hats, its cross-border work and tax practice are its most well-known. Antitrust, capital markets, employment, intellectual property, international commerce and trade, M&A, private equity, real estate, restructuring, tax, and so on are only a few of the practice areas where the firm advises.
12. Ropes & Gray
Ropes & Gray has a seat at the table of the most elite law firms as a V20 law company. The company is well-known for its private equity expertise as well as its overall legal practice prowess. The firm's collaborative culture, which has little room for egos, relies heavily on training and mentorship. Ropes & Gray is a multinational firm with 11 locations in the United States, Europe, and Asia that specializes in cutting-edge work. The company, which consistently ranks at the top of legal industry rankings, excels in assisting clients in highly regulated industries such as asset management, health care, life sciences, private equity, and technology.
13. DLA Piper
Prepare your passport: DLA Piper has over 90 offices across the world and employs over 4,000 lawyers. These attorneys operate in a variety of fields, and the firm is known for its Data Protection, Privacy, and Security practices. The collegial culture of this firm is based on collaboration and professionalism. DLA Piper provides legal counsel to clients in more than a dozen sectors and eight key practice areas (with a host of sub-practices).
14. K&L Gates LLP
Attorneys at K&L Gates take on complex work for high-profile clients in a welcoming setting. Associates have more flexibility over their workload thanks to a free-market assignment system, and more senior attorneys serve as willing mentors. K&L Gates is one of the world's largest law companies, with nearly 2,000 lawyers spread across five continents. Corporate, energy and infrastructure, finance, intellectual property, labor, employment, and workplace safety, litigation and dispute resolution, policy and regulatory, real estate, and asset management and investment funds are among the firm's main practices.
15. Perkins Coie LLP
Perkins Coie, a Pacific Northwest powerhouse, fosters collegiality through holistic hiring, social getaways, affinity groups, wellness programs, and other initiatives. Associates today are in a strong position, whether they want to become partners or move in-house. More than 1,200 attorneys work for the company now across a variety of areas, including aerospace and transportation, energy and natural resources, financial services and investments, life sciences and health care, retail and consumer products, and technology and communications.
What are the Best Places to Work for Lawyers & Lawyers?
The legal profession is a demanding career and it can be difficult to find the right place to work. In this article, we will discuss the best places to work for lawyers.
The top five best places to work for lawyers are:
-A law firm with a strong culture of mentorship and training
-A large law firm with an international presence
-A prestigious university that offers a legal education program
-An international law firm with offices in multiple countries
-A boutique law firm that has an innovative approach towards business
A Beginner's Guide to Starting Your Own Law Practice
Lawyers are needed for many different tasks. They can be on the defense side, prosecution side, or a mediator. They can be lawyers in the courtroom or outside of it. There are many different types of law practices that you can start with a lawyer.
If you're thinking about starting your own law practice, there are some things you should know before getting started.
Read about how to start your own law firm with little or no cost here.
What's the Difference Between an Attorney and a Lawyer?
An attorney is a person who practices law. A lawyer is someone who has completed formal training in law and can provide legal advice, representation, or advocacy.
The distinction between an attorney and a lawyer is important to make because the terms are often used interchangeably.
Which are the Best Chicago-Based Law Firms for New Lawyers?
A new lawyer can be very overwhelmed and uncertain about which law firm to choose. However, there are some factors that can help them make a decision.
The key factors that can help you decide which law firm is best for you are: location, cost of living, whether or not the firm has a mentor program, and the size of the firm.
One way to find out which firms would be best for you is by looking at their practice areas and what kind of attorneys they have on staff. For example, if you want to work in intellectual property law or antitrust law, then it would be important to find out how many attorneys specialize in those fields at each firm.
Black law firms in chicago
Black Law firms are becoming a popular choice for many businesses and individuals.
Black law firms are growing in number and have been able to establish themselves as an important part of the legal landscape in Chicago.
Many black lawyers find it hard to get a job in big law firms because they are not part of the white-dominated culture. Black law firms provide them with opportunities to work on cases that matter, such as civil rights and discrimination lawsuits.