Best DJ Movies on Netflix
If there are no spectacular events or you can't go out for whatever reason, it's time to unwind and to stay home, watch one of the five brilliant DJ movies.
Even though the club, DJ and electronic dance music scene isn't that attractive to filmmakers, there are still some brillant films you ought to watch. But anyone would expect more DJ movies to appear in our list with such a large viewership.
You undoubtedly know the famous DJ films if you aren't fresh in the business. Pete Tong and Groove have all gone with the iconic Heaven Scent soundtrack of John Digweed and Bedrock.
The second selection includes documentary films to have a thorough insight of clubbing and dance music.
Here are the Best DJ Movies and Club Documentary Films you should watch:
Stark Raving Mad (2002)
It's All Gone Pete Tong (2004)
Berlin Calling (2008)
Groove (2000)
Human Traffic (1999)
What We Started (2017)
Moog (1998) – Imdb Rating 6.2
Better Living Through Circuitry (1999)
Modulations – Cinema For The Ear (1998)
1. STARK RAVING MAD (2002)
It might not be a sin DJ-related movie, but the soundtrack of the movie is gold. Seann W. Scott is famous for his comedic performances, and this film has been his best to date. It's also considered to be an intelligent comedy with an impressive cast and just the right amount of humor to give it that extra jolt you'll need for the week.
About the movie: 
The entire film is set at a club where a crook plot his revenge quietly against the boss who killed his brother at a rave party. He arranges a robbery at the club, which includes drug dealers, undercover feds, drug dealers, chinese gangsters and nuts. Of course John Digweed and Nick Muir produce all the music of the film. A true gradual sound that will take you to rave parties. You will fall in love with the label on the soundtracks.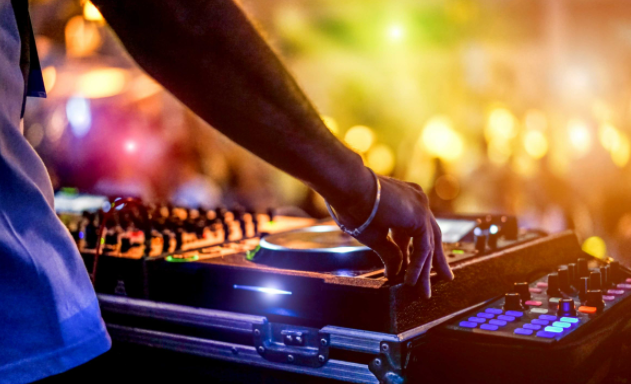 2. IT'S ALL GONE PETE TONG (2004)
As one may have heard and searched for "deaf DJ movie", this is the urban myth of "Frankie Wilde. The soundtrack of the movie might not excite you; instead, you will see a troubled life of a superstar DJ. 'Many famous artists, including Tiesto, Paul Van Dyk, and Carl Cox appear in the film talking about the urban legend.'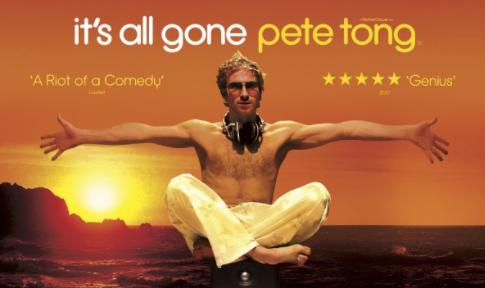 About the movie:
A superstar DJ had a dream life with his trophy wife and little son in Ibiza. He performs at some of the best clubs in the world, and he is preparing for an album that will launch his career! This job involves a lot of long hours, lots of shouting, and constant exposure to loud music. As well as the noise, these factors combined with the stress of the job lead him to develop hearing problems. His level of hearing is quickly declining and he will eventually lose most if not all his hearing. After a year of struggling with physical and mental injuries, Frankie decides to try again with music. Will he ever be able to perform live? It can be done but it'll take some time. Or there is not much you can do if you're deaf? The music field is dominated by people who can hear.
3. BERLIN CALLING (2008)
Paul Kalkbrenner's songs are insanely popular. You can find songs like "Sky and Sand" & "Azure" on the world charts, which is why he has become so popular.
About the movie: 
A DJ / producer in his profession travels all over the world to promote his work. It's his girlfriend and manager at the same time, together with him. He is sent to a psychiatric clinic after a medicine overdose, which doesn't stop him from doing what he loves. Even though he found an inspiration to complete his album with the clinic and record label. A wonderful film with music, you will look for more.
4. GROOVE (2000)
This movie is a good example of why you should take the time to learn about the San Francisco rave scene before attending or hosting parties. John Digweed reveals himself at the end of the movie and plays "Heaven by Bedrock" live, giving everyone a chance to dance and reminisce.
About the movie: 
This movie will help you plan your next underground warehouse party with everything to execute the perfect evening. From invitations, to security personnel, and of-course great DJs that will create the ultimate rave night for your guests! John Digweed does not actually appear in the movie. While WishFM and DJ Forest Green do exist, their roles are fictional.
5. HUMAN TRAFFIC (1999)
Human Traffic is a movie that gives viewers an inside perspective of the rave scene and also allows them to see how influential these DJs and producers were. With the inclusion of these influential people, this movie provides fantastic bonus materials.
About the movie: 
You couldn't ask for more than five dorky friends to be spending the weekend with. The mix of music, love, and club culture is so easy on their minds and bodies. Starting with preparations for clubbing, drug-taking, fun through alcohol followed by the weekend's aftermath. The club scenes capture the real feeling, and the soundtrack is timeless.
6. WHAT WE STARTED (2017)
If you're looking for electronic dance music movies on Netflix, "What We Started" is for you! This movie features two DJ's who are the biggest in the industry today, Martin Garrix and Carl Cox. It follows their evolution into dance music and shares their personal story.
All you want to look at in this movie is the sophisticated visual techniques, the choice of music, the lives behind the scenes of popular djs and the secrets of electronic music. In addition, David Guetta and Erick Morillo, Moby, Tiësto, Richie Hawtin and Paul Oakenfold will be interviewed in the film.
The definitive film from the electronic music scene "What we began" will be the best 94 minutes you'll ever spend watching the DJ-related film. It's on Netflix.com you'll find it.
Introduction: What is a Club Documentary Film?
A Club Documentary Film is a type of film that explores the life of a club or organization. It usually tells the story of what happens in the lives of the people who are members of that club, but can also include information about how these people got to be with each other and why they all enjoy being together.
It is usually created by members, staff, or volunteers with an insider's view into what it's like to be part of that group.
The documentary films are typically shot over a period of weeks by someone who is either an active member or an occasional participant in all events happening in the club.
The documentary films are mostly filmed on location within the club setting, so it will have high production value and will have close-up shots.
Best Club Documentary Films of All Time
7. MOOG (1998) – IMDB Rating 6.2
With some of the most inspiring electronic instruments ever made, Bob Moog changed musical culture. This "pull documentary portrait" (New York Times) examines the spirit of the inventor and the international phenomenon he promoted.
8. Better Living Through Circuitry (1999)
This is a documentary on the history of the American rave culture with a terrific soundtrack. Both the film and the album capture people and music in the sub-culture of American electronic music. Included in the feature are: Moby, Keoki, The Crystal Method, DJ Spooky, Size Roni, Psychical Television and many other soundtrack artists.
9. MODULATIONS – CINEMA FOR THE EAR (1998)
Modulations: The Ear Cinema is a documentary film about electronic music from 1998, which consists of a documentary film, a soundtrack album and a book Modulations A History of Electronic Music from Peter Shapiro from 2000. Iara Lee, the documentary filmmaker Synthetic Pleasures, directed this production.
10. 24 HOUR PARTY PEOPLE (2002)
1976: Tony Wilson, Granada's TV presenter from Cambridge was educated to perform in a sex pistol performance. Inspired by this crucial joy in the history of music, he and his associates establish a record label, Factory Records, which initially signed Joy Division (whose names are now New Order). It is a tale of music, sex, drugs, characters that are larger than life, and the development of one of the world's best known dance clubs, The Hacienda – a club nirvana that is so well known as Studio 54.
11. SCRATCH (2001)
The Hip Hop Story DJ from the birth of hip-hop to the creation of scraping vinyl, to the modern phenomenon of "turntablism." Subdogs and virtuosos that have transformed our listening and creating music profoundly.
How to Choose Which DJ Movie Fits Your Needs?
In the modern world, people want to stay entertained and immersed in different genres of movies. With so many options to choose from at any given point in time, it can be hard to figure out which movie you should watch. One way to narrow down your choices is by looking for films that fit your personality and preferences.
Some films that were originally classified as action films or thriller films may become romantic comedies or drama films when you watch them with someone else. Others will remain the same regardless of who watches them with you.
To make this decision easier for people, we've made a list of common types of movies and their corresponding titles. Hopefully, it helps get you started on finding a great movie for date night at home!