Best guided tour companies
Introduction: Planning group travel tours
Planning group travel tours is a process where the organizer or one of the organizers, with or without the help of an agent, arranges for a number of people to travel together on some shared purpose.
Introduction:
The planning process includes research on potential destinations, selecting a tour operator, arranging accommodation for all participants in advance, and budgeting for the cost of all expenses. The planning stage also includes preparing shared information about events and attractions throughout the itinerary.
When traveling, do you want to explore the sights or just spend your time worrying about logistics? Leave it to an expert. Give up the stress of travel with guided tours of once-in-a-lifetime destinations like Africa's Big Five, mountain trekking in Europe, or whatever wild adventure you can imagine.
But picking the wrong tour company is the quickest way to ruin your trip. It's important to make sure you find one that suits your goals and travel style.
Do you prefer a small group trip or making new acquaintances in a large group? Is the price in line with your preferences (luxury vs. budget)? Is your itinerary going to take you to all of the areas you wish to go?
For every sort of traveler, we've done the research and discovered the top group travel tour operators for 2023.
Here are the Best Travel Group Companies in the World 2023:
Exodus Travels
Zegrahm Expeditions
G Adventures
For the Love of Travel
EF Go Ahead Tours
Intrepid Travel
MT Sobek Travel
Kensington Tours
Chimu Adventures
DuVine Cycling
1. Exodus Travels
With vacations on every continent, Exodus Travels can take you everywhere on the earth, from well-known sites like the Amalfi Coast to off-the-beaten-path adventures like Tajikistan. Thousands of returning customers join up for trips year after year with this award-winning group travel firm (97 percent of past participants would recommend Exodus Travels to a friend).
These small group trips have a maximum of 12-16 persons and always include knowledgeable local guides who can provide you with a unique perspective on your destination.
Exodus Travels offers trips tailored to any sort of traveler, as well as trips divided by activity (think walking, cycling, multi-adventure, winter, or cultural) (family, age group, etc.). There are curated collections to inspire you (coastal, "away from it all," European wilderness, and experiences of a lifetime), as well as self-guided choices for when you want all the advantages of a group tour planner without the real group. Are you looking for that one-of-a-kind safari? Exodus Travels recently teamed up with the African Wildlife Foundation to deliver carefully crafted luxury adventures that go beyond the typical safari.
Exodus Travels offer tours for any budget, so regardless of what you need, there's something for you. The least expensive tours are affordable and do not require much in-depth planning or preparation, but our premium travel packages are the best choice if you really want to experience your destination in all its glory.
2. Zegrahm Expeditions
There are so many destinations out there to explore, so it's important to choose the one that best suits your adventures. Snorkelling or diving? Why not try exploring the Maldives or Antarctica. Big boat traveler looking for an easy vacation? ZExperience the ultimate in luxury and privacy on one of our intimate small ship cruises with only 25 guests. Or choose the right number for you and your traveling companions!
There's a reason Zegrahm Expeditions don't run the same trip twice – they create trips that practically nobody else can. They have a range of bucket-list tours everyone should try – from witnessing a total solar eclipse to going on an Antarctic Crossing!
As well as running travel expeditions, Zegrahm also runs adventure tours. Up to 14 people can travel with them and visit a variety of destinations like the Amazon, Alaska and the Galapagos Islands.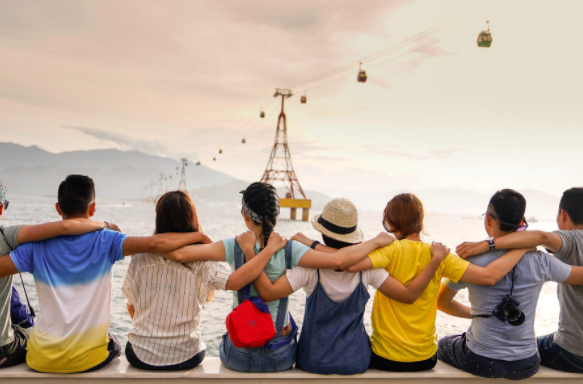 3. G Adventures
If you're on a budget, G Adventures offers great affordable vacations. Whether you want to take a sailing trip in the Galapagos for under $1,000 or explore India's Golden Triangle for $637, G Adventures has options that will make your dreams of adventure a reality.
G Adventures is the best tour company for solo travelers. Most trips don't have a single supplement and you can either share a room with another solo traveler or pay extra to get your own space.
G Adventures give their customers a great experience while still equipping them with a fair price. They save on costs either by going to cheaper hotels or local meals, and many activities are optional. With so many tour types to choose from, you'll definitely find the best one for you here. Upgrade your experience as desired and enjoy as many facilities as you want!
4. For the Love of Travel
Do you want to go on a tour with people your own age? For the Love of Travel (FTLO) is the group travel company for you whether you're in your twenties or thirties. FTLO was founded by Tara Cappel as a method to encourage younger travelers to get out and see the globe while making new friends. "Our excursions are stress-free (like a vacation), but they have the adventure and cultural enrichment that solo travel provides," explains Cappel. "Each itinerary is created to feature one-of-a-kind activities and authentic cultural experiences while also allowing guests to explore independently. Plus, we plan each trip as if we're traveling with our own friends, which we are by the end."
FTLO specializes in trips with longer itineraries – from the Amalfi Coast to Jordan, so if you have a limited amount of time to spend on vacation, they offer trips nearby as well as destinations farther away.
5. EF Go Ahead Tours
Consider a group vacation with EF Go Ahead Tours if you really want to learn about a destination. The Go Ahead Tours arm of EF, the world's largest private education organization, takes advantage of the company's partnerships with local educators, historians, and tour guides to arrange group tours that immerse you in a destination.
These small group tours, which have a maximum of 38 people, offer unique educational opportunities. EF Go Ahead Tour's special event tours are particularly appealing for a bucket list trip since they provide behind-the-scenes access to difficult-to-plan trips like Oktoberfest in Munich or Cherry Blossom season in Japan.
Intimidated by solo travel? You can opt for EF's Go Ahead tours to make the experience less intimidating. These trips are designed for solo travelers, so you will never feel alone.
6. Intrepid Travel
Are you looking for a responsible group travel company that cares about the communities and places they visit? Intrepid Travel is the largest travel B Corporation in the world, which is a designation for enterprises that do good.
The trips offered by Intrepid Travel emphasize sustainability, diversity, inclusivity, and community preservation. The Intrepid Foundation, the company's own charity, has provided over $7 million to over 130 community organizations.
With trips for people of all ages, Intrepid Travel is great for older travellers too. However, they are especially popular with younger travelers, providing trips that are designed with them in mind.
7. MT Sobek Travel
Whether you want to climb Kilimanjaro, swim among thousands of stingless jellyfish in Indonesia, or kayak through Norway's fjords, MT Sobek has hundreds of fantastic excursions to offer adrenaline junkies. To locate your perfect trip, search by activity type (adventure cruising, cultural discovery, family adventure, hiking/trekking, rafting/kayaking, or wildlife/safari) or place.
Travelers of any fitness level can join MT Sobek's small group tours, which are clearly divided by activity level. Level one is laid-back and includes things like game drives and short treks on flat ground, whereas level five might include hikes lasting up to 12 hours per day.
8. Kensington Tours
Kensington is a travel company that specializes in personalized tours of London. They have been around for more than 50 years with detailed knowledge about the city.
Kensington Tours can take care of all the planning for you, whether your company consists of just two people or includes the complete extended family. This private group operator develops customized excursions and itineraries based on your interests, with logistics and bookings handled by their expertise.
Plans are completely flexible, and can even be adjusted on the fly while on the road. Do you require some motivation? Explore Kensington Tours' travel suggestions for inspiration for your next vacation.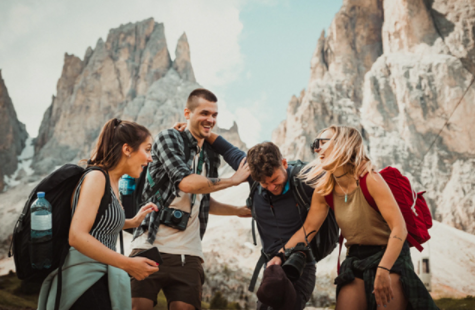 9. Chimu Adventures
Chimu Adventures provides the appropriate polar group tour for you, whether you're heading north to the Arctic or south to Antarctica. Chimu Adventures offers the most diversity in polar vacations, with options to fly, cruise, or combine the two modes of transportation to reach your location.
Chimu Adventures offers cruises to Antarctica that depart from either Australia or New Zealand (most Antarctica trips depart from Argentina). You won't be able to stay for long? Book a picturesque flight to Antarctica with Chimu Adventures, which flies as far as the south pole in a single 16-hour day.
With costs starting at around $5,000, Chimu Adventures is one of the most affordable group tours to Antarctica.
10. DuVine Cycling
Biking across Italy's rolling hills or Chile's mountain routes sounds like a dream, but the logistics seem onerous (especially if you don't want to carry all of your belongings from point to point). DuVine Cycling, a luxury small group travel business specializing in bike adventures, is the answer.
DuVine Cycling is a cyclist's fantasy, including excursions across Europe, Latin America, Africa, Asia, and the United States. Choose from all-biking excursions, a cycle and sail bike tour, or a multi-sport adventure—everything is included, from luxury boutique hotels to top-quality name-brand bikes.
11. Abercrombie & Kent
Abercrombie & Kent has been around for over 50 years and is famous for unforgettable adventures and exploring new places across the world. Since 1962, they've traveled the planet and now it's your chance to explore 100 countries and all 7 continents with them. Although Abercrombie & Kent tours are on the pricey side, they are worth every penny since you get some of the most amazing experiences – private jet tours around the world or luxury cruise ship journeys, for example.
We offer trips for solo travelers and groups of all sizes, depending on what you're looking for. Our small group experiences are at most 14 people.
ALSO SEE: Famous Streets to visit in the UK
How to Choose the Best Group Travel Tour Companies for Your Needs
If you are looking for group travel tour companies, you will have to do your research to find the best one. Numerous factors will determine which one is best suited for your needs.
This article will show you how to select the best group travel tour companies by taking into consideration some essential factors.
Some of these factors are: customer reviews, age groups, destinations, activities offered in the package and itineraries offered.
The best way to find the right company is by doing research on different companies and narrowing down your choices based on each factor mentioned above.
What Types of Group Travel Tours Companies are There?
There are many types of group travel tours for you to choose from. Some might be better suited to your needs than others, so make sure you research all of the different types before booking.
The most popular type of group tour is an escorted tour. Escorted tours are led by a guide and visit sites that interest the traveler.
This type of tour is perfect for people who like to be on their own schedule but still want to visit popular tourist destinations.
You don't need to worry about anything because the company will book flights, hotels, and any other necessary arrangements for you. Plus they can help with any itineraries or reservations that you might not know how to do yourself!
Another great option is an escorted tour with a focus on history or culture. These guided tours can be customized to suit your needs.
What is a Group Travel Agency and What Types of Services do they Provide?
A group travel agency is a company that provides travel services to groups of people. The service is usually provided in the form of tours, pre-planned itineraries, and local guides.
Group agencies often provide on-the-ground support like transportation and accommodations.
With more people forced to travel for business or leisure reasons, the number of group agencies has increased over the years.
There are many types of services offered by these agencies, but here are some common ones:
• Travel Planning Services • Group Airfare Services • Tour Package Services • International Travel Services
Conclusion: Choosing the Right Company to Plan Your Family Vacation is Crucial to Making it Memorable
Choosing the right company to plan your family vacation is crucial to making it memorable. Choosing the wrong company can lead to a time-consuming, undesirable experience. It also could lead you to make decisions you would not have made had you done your research.
This section will help you make an informed decision when selecting a travel company by providing guidelines on what questions to ask before booking your family vacation.
Questions that are included in this section are:
What do they specialize in?
What are their strengths?
Do they have any special offers?
What are the terms and conditions for these offers?
How much is their service fee? Do they have any restrictions when it comes to traveling with children or elderly family members?