Need to know about u.s. visa application in nigeria, us visa requirements for nigerian citizens, how much is us visa fee in naira, requirements for us visa in nigeria, u.s. visa application online, american embassy in nigeria visa requirements, easiest way to get american visa from nigeria, u.s. visa appointment available dates in nigeria, u.s. embassy nigeria and latest news on us visa in nigeria? read here.
This post is intended to address concerns regarding applying for a US visa. Vital details such as the amount of US visa fees in Nigeria, US visa conditions and US visa interview conditions are key to the application's success.
The U.S. is considered the world's largest economy. With a large land mass and a population of more than 300 million. It is a popular leisure, education, health care, industry, and relaxation destination.
However, it comes with some obstacles to get a visa to the United States. To receive a Visa you must follow certain stringent criteria and requirements. The conditions for obtaining each form of Visa are special. The fee to be paid for each Visa form also varies.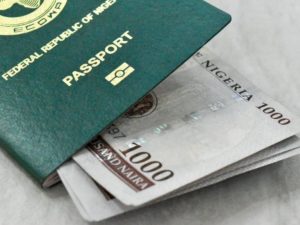 How much is US visa fee in Nigeria in 2021?
How much is us visa fee in naira? Below are the U.S Visa Types and Application Fee Amounts in Nigeria in 2021.
| | | |
| --- | --- | --- |
| U.S Visa Types 2021 |   Amount (USD) |  Amount (NGN) |
| | | |
| B Business/Tourist |  $160 |  N59200.00 |
| C-1 Transit |  $160 |  N59200.00 |
| D Ship/Airline Crew |  $160 |  N59200.00 |
| E Treaty Trader/Investor |  $205 |  N75850.00 |
| F Student (academic) |  $160 |  N59200.00 |
| H Temporary/Seasonal Workers and Employment |  Trainees $190 |  N70300.00 |
| I Journalist and Media |  $160 |  N59200.00 |
| J Exchange Visitor |  $160 |  N59200.00 |
| K Fiancé(e) or Spouse of U.S. Citizen |  $265 |  N98050.00 |
| L Intracompany Transferees |  $190 |  N70300.00 |
| M Student (vocational) |  $160 |  N59200.00 |
| O Persons with Extraordinary Ability |  $190 |  N70300.00 |
| P Athletes. Artists & Entertainers |  $190 |  N70300.00 |
| Q International Cultural Exchange |  $190 |  N70300.00 |
| R Religious Worker |  $190 |  N70300.00 |
| T Victim of Human Trafficking |  $160 |  N59200.00 |
| TN/TD NAFTA Professionals |  $160 |  N 59200.00 |
| U Victim of Criminal Activity |  $160 |  N 59200.00 |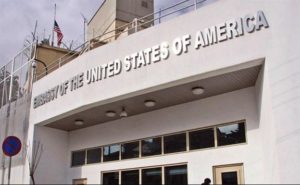 US visa fee 2021: The additional fees
The U.S. government implements the updated reciprocity plan in 2019, which means that the same care given to U.S. citizens at the Nigerian embassy in the United States will be extended to Nigerian citizens. Having found that their people pay more than what Nigerians pay for visas, this makes the US government raise the price and put an extra charge on it. This charge is $110 but the good news is that, once your visa has been accepted, you will not have to pay the fee. The base visa fee mentioned above is also the first fee that is compulsory for your visa application but you are expected to pay the additional reciprocity fees upon successful application.
US Visa requirements for Nigerian citizens

General Requirements for a USA Visa in Nigeria
If you are applying to receive either a non-immigrant or an immigrant, you must fulfill the conditions for acceptance of your visa application.
You will have the following documentation for both a visa application for immigrants and non-immigrants:
• A Non-immigrant Visa Electronic Application (DS-160) Form.
• A passport that is valid for travel to the U.S. with a validity date of at least six months over the period you intend to stay in the United States.
• Proof that you can financially sustain yourself.
• An accepted Form I-20. (If you require a student visa).
• A receipt that shows you have made payment for the visa application fee.
• Your interview appointment letter.
• One (1) 2″x2″ (5cmx5cm) photograph.
• Your school results, transcripts and degrees/diplomas. (For those that are applying for a student visa).
• Your travel plan. (If you need a tourist visa).
• Criminal/court records about an arrest or conviction.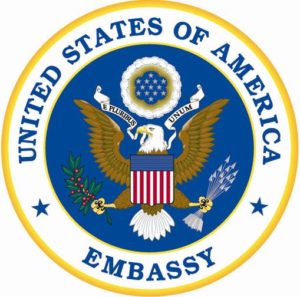 Visa Processing Time
Normally, the visa will be ready within three working days; however, due to various circumstances due to conditions, which is one of the reasons we said, you will ensure that you have all the criteria specified before entering the application.
If you'd love to use a travel agency in Nigeria, here's the top 10.
Requirements for us visa interview in Nigeria
You will require the granting of an interview for your Us Visa. However, there are certain criteria that you will proceed with to the interview.
Business or Tourist Visa
Such visas are for people who would like to fly to the USA or go on a business trip there.
Documents needed for interview:
• Valid evidence of income, possession of property or business, tax payments and other assets. Your travel itinerary and other information about your intended trip.
• A letter from your employer with information on salary. Terms of your employment and vacation, your position, as well as the business objectives of your visit.
• Criminal/court details relating to any arrest or sentence anywhere, even if you have completed your sentence or were forgiven later.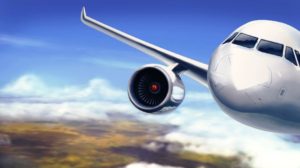 Depending on your purpose for travel, you have to go with the following documents:
Students: are to go with their latest school results, and degrees or diplomas. In addition, go with proof of financial endorsements such as fixed deposits, bank applications, or other verifications.
Working adults: go with a letter from your boss that shows you are employed and on payrolls for the last three months.
People in business and company head: go with proof of your position in the company and salary.
Visiting a relative: go with copies of a status certificate for your relative (Green Card, valid Visa, certificate of naturalization, etc.).
Prior visitors to the U.S.: If you have visited the United States at any time before, go with any documents that prove your immigration or visa status.
US visa requirements for Applicants Looking for Medical Care.
If you wish to visit the U.S. for medical care, you will have to present the following extra details to the documents noted earlier:
• A doctor's medical report explaining the nature of your disease and the reason you seek treatment in the U.S.
• A letter from a US medical professional confirming that he / she is competent and capable of treating this particular disease.
• They will also provide information on the estimated costs and care fees (including all medical expenses, specialist fees and hospitalization fees).
• This may require insurance in the U.S. for your medical care. You, or anyone else, will pay for this. Go with evidence of sponsor's financial capability. The individuals who make these expenses payable will have evidence of their ability to do so, either in the form of a bank statement or other income statements.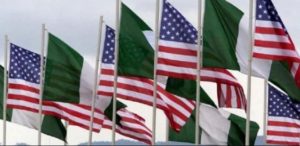 How to get Work Visa in the United States
This is a visa for people who, in compliance with the law, intend to work temporarily in the US. The type of visa to be chosen is dependent on the type of work to be performed. You must add the following documents to get this form of Visa:
 Proof of your job qualifications with any university degree/diplomas.
Take original letters from past and current employers and check your position and projects.
If you are already working and seeking a H-1B visa, please carry your receipts for this calendar year and your Federal Tax Revenue (IRS Form 1040 and W-2) Have you served in the United States for all the years.
Payments from your present or most recent place of work. The phone numbers and names of personnel managers at the present and former jobs.
Also read: Quick steps on how to land a job in Nigeria.
US visa fee in Nigeria 2021
Nigerians applying for a student, visitor or business visa would have to pay the N59,200 fees and also pay an additional $110 (N40,700) after the N99,900 Visa has been issued.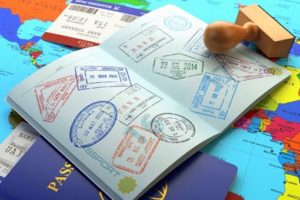 Steps to apply for a US Visa in Nigeria in 2021
If you been looking for the answer to the question "How do I apply for a US visa from Nigeria?", just follow the below listed steps;
Applying for US Visa: Step 1
Decide the form of visa you would like to apply for (this depends on the reason for traveling to the United States). The types of visas available have been mentioned above, and for your application to be approved you must make the correct choice.
Applying for US Visa: Step 2
The next thing you'll need to do is pay the visa fee. As mentioned earlier, this may be paid online or in a branch of a GT bank. Determine the right amount payable, make the payment and hold your receipt for payment.
Applying for US Visa: Step 3
To fill in theDS-160 form, you need to head over to the website–https:/ceac.state.gov / genniv/. Go through the instructions for the form and ensure that all the information are entered correctly because you will not be able to make adjustments until you submit; if there is something you do not understand, get support. Take note of yourDS-160 number, after submitting your form.
Applying for US Visa: Step 4
What you are supposed to do now is to register and build a profile on the network. You will have to visit the website for this – https://cgifederal.secure.force.com/?language=English & country=Nigeria – and click on new user. Fill out the form correctly by entering all of the required details; you'd need to construct a very important password.
Applying for US Visa: Step 5
For those who ask "how do I arrange an interview on my US visa in Nigeria?"It covers this phase. Login to your account with the username and password provided in the preceding step; click on Schedule Appointment on the page's left. Fill out the form by entering all the information requested and clicking at the end on schedule appointment. Your visa appointment date will be set and you'd get the date and time; make sure you print it out.
Applying for US Visa: Step 6
This is the final move and includes having an interview with you. Visit the U.S. embassy on your date of appointment, and go with all the documentation you need to bring.
Hope you found the steps on how to apply and get US Visa in Nigeria in 2021 very useful, drop a comment.