UK comedians male: English stand-up comedians
Welcome to a laughter-filled journey through the annals of British comedy! From the whimsical witticisms of the Victorian era to the cutting-edge humor of the modern age, the United Kingdom has produced a remarkable array of comedic talent that has left the world in stitches. In this post, we'll take you on a rib-tickling ride as we explore the top 10 famous British comedians who have left an indelible mark on the global comedy scene.
Get ready to chuckle, guffaw, and maybe even snort with laughter as we celebrate the brilliance of these comedic maestros. So, grab your tea, settle into your favorite armchair, and prepare to be entertained by the very best of British humor!
1. Russell Howard
Russell Howard, a name synonymous with uproarious humor and infectious energy, has firmly established himself as one of Britain's leading comedians. Born on March 23, 1980, in Bristol, England, Russell embarked on his comedy journey with a unique blend of observational comedy, razor-sharp wit, and a charmingly cheeky demeanor.
With a career that skyrocketed through his appearances on popular British panel shows like "Mock the Week" and "Never Mind the Buzzcocks," Russell Howard quickly became a household name. His ability to dissect the absurdities of everyday life, from the quirks of British culture to the intricacies of human behavior, has earned him a devoted fan base.
Beyond the screen, Russell's live stand-up shows have sold out arenas across the UK, solidifying his status as a comedic powerhouse. His humor, often laced with social commentary, has resonated with audiences of all ages, making him a beloved figure in British comedy.
Russell Howard's infectious laughter and boundless charisma continue to captivate audiences worldwide, proving that he's not just a comedian but a comedic force to be reckoned with. In this list of top British comedians, his name shines brightly, representing a new generation of comedic brilliance.
2. Rowan Atkinson
Rowan Atkinson, a true icon in the world of comedy, is a name that needs no introduction. Born on January 6, 1955, in Consett, County Durham, England, Rowan's career spans several decades and has left an indelible mark on British and international comedy.
While his portrayal of the lovable bumbling character Mr. Bean is perhaps his most globally recognized work, Atkinson's comedic talent goes far beyond this silent, slapstick persona. His impeccable timing and mastery of physical comedy have made Mr. Bean a beloved figure worldwide.
In addition to Mr. Bean, Rowan Atkinson is celebrated for his portrayal of the cunning and conniving Edmund Blackadder in the "Blackadder" series, where he showcased his exceptional wit and range as a performer. His ability to seamlessly transition between the absurd and the intelligent has solidified his status as a comedy legend.
Beyond television, Rowan Atkinson has graced the stage in numerous acclaimed theatrical productions, proving his versatility as an entertainer. His sharp humor, whether through sketches, stand-up, or memorable characters, has resonated with audiences of all ages.
Rowan Atkinson's enduring comedic legacy and his ability to create timeless humor make him an essential figure in any list of famous British comedians. His contributions to the world of laughter continue to delight generations, making him a beloved figure in the pantheon of comedy greats.
3. Jimmy Carr
Jimmy Carr, the master of dark and deadpan humor, has carved a unique niche for himself in the realm of British comedy. Born on September 15, 1972, in London, England, Carr's distinctive style of comedy is characterized by his sharp wit, rapid-fire delivery, and fearless approach to taboo subjects.
Known for his signature laugh and immaculate one-liners, Jimmy Carr's comedy often delves into the darkest corners of human nature, challenging societal norms and pushing boundaries. His unapologetic and irreverent humor has garnered a dedicated following, making him a staple on British panel shows like "8 Out of 10 Cats" and "The Big Fat Quiz of the Year."
Carr's stand-up performances are legendary, where he fearlessly tackles controversial topics with unrelenting precision. His quick, razor-sharp humor keeps audiences on the edge of their seats, even when navigating through the most sensitive subjects.
Beyond his live shows and television appearances, Jimmy Carr's numerous comedy specials have become must-watch events for comedy enthusiasts around the world. His relentless pursuit of humor in the darkest of places has earned him a reputation as one of the boldest and most provocative comedians in the industry.
Jimmy Carr's comedy is not for the faint of heart, but for those who appreciate a fearless and incisive comedic perspective, he is undoubtedly one of Britain's most influential and daring comedians. His ability to provoke laughter and introspection simultaneously has made him a prominent figure in contemporary British comedy.
4. Billy Connolly
Billy Connolly, often referred to as "The Big Yin," is a Scottish comedy legend whose career has spanned decades. Born on November 24, 1942, in Glasgow, Scotland, Connolly initially gained recognition as a folk musician before transitioning to stand-up comedy. His comedic style is marked by his warm storytelling, irreverent humor, and the ability to find humor in the most ordinary aspects of life.
Throughout his career, Connolly's live performances have been nothing short of iconic. He has a gift for weaving hilarious anecdotes into tales of his own life experiences, touching on everything from childhood adventures to the quirks of human behavior. His engaging stage presence and unique brand of observational humor have endeared him to audiences far and wide.
Billy Connolly's influence on comedy is immeasurable, and his legacy is cemented as one of Scotland's most cherished exports in the world of entertainment. His ability to connect with people through laughter and storytelling has made him a beloved figure in the comedy landscape.
5. Michael McIntyre
Michael McIntyre is a modern British comedy sensation known for his infectious energy and relatable humor. Born on February 21, 1976, in London, England, McIntyre's rise to fame has been meteoric, thanks to his impeccable timing and ability to find humor in the everyday experiences of family life, relationships, and social interactions.
His observational comedy, often drawing from his own life as a husband and father, strikes a chord with audiences of all ages. Michael's distinctively animated style, punctuated by physicality and exaggerated facial expressions, adds an extra layer of hilarity to his performances.
McIntyre's popularity has soared with multiple sold-out arena tours, best-selling DVDs, and numerous television appearances. He has become a household name in Britain and beyond, thanks to his gift for making the mundane side-splittingly funny.
Michael McIntyre's comedy has brought laughter to countless households, making him one of the most beloved and relatable comedians of his generation.
6. John Cleese
John Cleese, a towering figure in British comedy, is renowned for his sharp wit, absurd humor, and contributions to some of the most iconic comedy creations in history. Born on October 27, 1939, in Weston-super-Mare, England, Cleese's career took off as a member of the groundbreaking comedy troupe Monty Python.
Cleese's collaborations with Monty Python resulted in legendary sketch comedy shows and films that pushed the boundaries of comedy, blending surrealism, wordplay, and social satire. His portrayal of characters like Basil Fawlty in "Fawlty Towers" showcased his comedic genius and impeccable timing.
ALSO SEE: Top 10 Best Stand-Up Comedians in India 
Beyond Monty Python and "Fawlty Towers," Cleese's work as an actor, writer, and comedian has spanned film, television, and stage. His ability to craft humor from the absurdities of everyday life and the human condition has earned him a lasting place in comedy history.
John Cleese's influence on British and international comedy cannot be overstated, as his work continues to be celebrated and cherished by comedy enthusiasts around the world.
7. Frankie Boyle
Frankie Boyle, the Scottish comedian notorious for his acerbic and unapologetic humor, has made a significant impact on the world of British comedy. Born on August 16, 1972, in Glasgow, Scotland, Boyle is known for his fearless approach to taboo subjects and his razor-sharp wit.
Boyle's style is characterized by dark humor, social commentary, and a penchant for pushing boundaries. His appearances on panel shows like "Mock the Week" have been marked by controversial yet undeniably clever punchlines. Frankie's ability to tackle sensitive topics with a fearless and unfiltered perspective has earned him a devoted following and a reputation as one of the most provocative comedians in the industry.
8. Ricky Gervais
Ricky Gervais, a multifaceted comedic talent, has left an indelible mark on the world of British comedy and entertainment. Born on June 25, 1961, in Reading, England, Gervais is best known for co-creating and starring in the groundbreaking sitcom "The Office," where he portrayed the iconic character David Brent.
Gervais's comedy often delves into the awkwardness of everyday life, workplace dynamics, and the absurdities of human behavior. His unique ability to make audiences cringe and laugh simultaneously has made him a comedy powerhouse. Beyond "The Office," Gervais has hosted the Golden Globe Awards and produced acclaimed series like "Extras" and "After Life," showcasing his versatility as a performer and writer.
9. Simon Pegg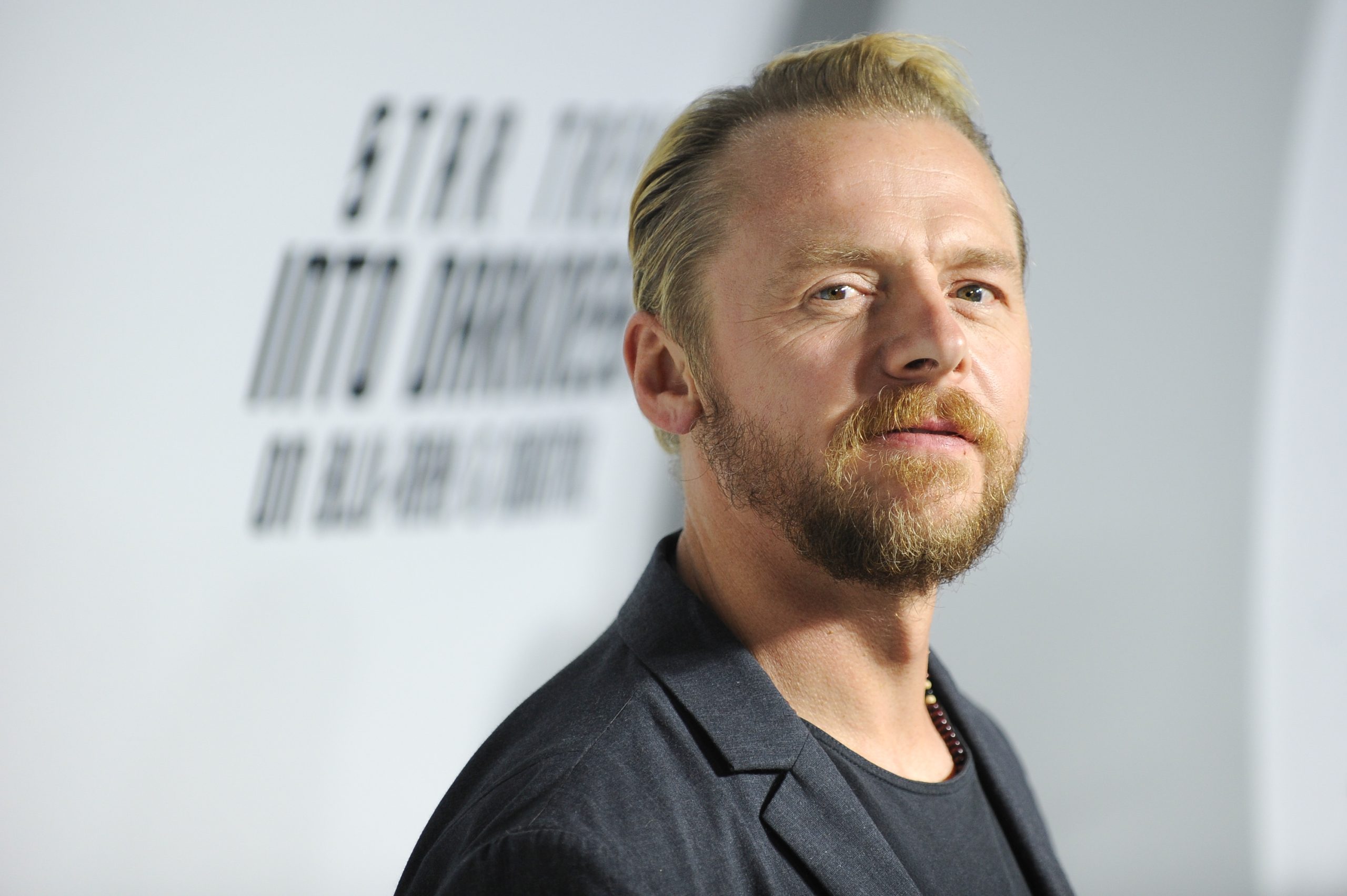 Simon Pegg, the multi-talented British comedian, actor, and writer, has endeared himself to audiences worldwide with his quick wit, relatable humor, and versatile performances. Born on February 14, 1970, in Brockworth, England, Pegg's career has encompassed stand-up comedy, acting, and screenwriting.
Pegg first gained recognition through his partnership with director Edgar Wright, resulting in the beloved "Three Flavours Cornetto Trilogy" which includes films like "Shaun of the Dead," "Hot Fuzz," and "The World's End." These films showcased Pegg's talent for blending humor with genre elements, earning him a dedicated fan base.
His portrayal of the lovable and somewhat bumbling character, Tim Bisley, in the television series "Spaced" further solidified his reputation as a comedy star. Simon Pegg's collaborative work with Nick Frost and Edgar Wright has become iconic in the world of British comedy and film.
Pegg's humor often centers on the struggles and quirks of everyday life, making it highly relatable to audiences. His contributions to British comedy, both on screen and as a writer, have cemented his status as one of the most celebrated and versatile comedic talents of his generation. Whether battling zombies, solving crimes, or navigating the absurdities of modern existence, Simon Pegg's comedic genius shines through in every role he undertakes.
ALSO SEE: Top 10 Richest Comedians in the World 
10. David Mitchell
David Mitchell, known for his witty and cerebral humor, has become a stalwart of British comedy. Born on July 14, 1974, in Salisbury, England, Mitchell's career includes stand-up, acting, and panel show appearances.
Mitchell's dry and self-deprecating style often explores the quirks of British society, language, and social interactions. He is best known for his collaborations with Robert Webb in shows like "Peep Show" and "That Mitchell and Webb Look," where his comedic timing and knack for crafting intelligent humor shine.
David Mitchell's ability to dissect the complexities of modern life with a satirical and clever touch has earned him a devoted following and a prominent place in the pantheon of British comedians.