How to get rid of a car without title or registration
If you want to get rid of an unused vehicle or have one that no longer runs, many charities will accept a car without a title as long as it fits their requirements. If you've misplaced your car's title or it's been destroyed by a natural disaster, you can typically replace it as long as you show proof of ownership. The charity that accepts your car donation may be able to assist you with the process or provide you with an alternative so that you may complete your donation. If donating the car doesn't work out, you have alternative possibilities.
Basics of Car Donation
When looking for places to donate an automobile, you'll see that there are some common standards that the vehicle must follow. Along with these requirements, most charities will ask you to fill out a donation request form with particular information regarding your vehicle, and they will call you to see if your vehicle qualifies for donation.
Many places don't care if your car starts or not, but they normally don't want cars that have had their parts stripped or have fire damage. However, you can only donate a vehicle to a charity if you have the authority to do so. This means you'll have to show ownership of the vehicle and won't be able to simply donate an abandoned vehicle you come upon. The only exception is if you're donating an automobile that was previously owned by someone who has passed away; in that situation, you'll often need to establish that you inherited the vehicle and produce the former owner's death certificate.
Furthermore, most states demand a clear title for vehicle gifts, which means the car cannot be claimed by a creditor or another party. While you will almost always be asked for the title, many organizations will allow you to give a car without one if you or they can secure a legitimate title for the vehicle. The title will eventually be passed to the group, which will either recycle or donate the vehicle to someone in need.
How to Donate a Car to Charity Without a Title
Each charity has its own set of criteria about whether it will accept a car without a title and whether you or they will address title issues, so looking into numerous automobile donation choices in your area is a good idea. Local charity where you can drop off the car to national groups that will arrange a free vehicle pickup are among your alternatives. You can donate an automobile without a title to a number of charity:
Cars for U.S. Troops: If you phone 1-888-693-8032 for assistance and explain the issue, this national charity will allow you to give an automobile without a title. Except for stripped or fire-damaged vehicles, vehicles can be in any condition. If your vehicle is approved for donation, the charity will arrange for a tow truck and provide you with a receipt for tax purposes. This group will benefit from your vehicle contribution by assisting service members and veterans.

Kars 4 Kids: According to the website of this national organization, the condition of your car is usually unimportant as long as it hasn't been abandoned. As long as you're the registered owner or formal inheritor, you won't need a car title, and the organization will ask you to fill out papers to receive one. On their website, or by calling 1-877-527-7454, you can start the car donation process. Your car gift will benefit children around the country via educational, mentoring, and recreational initiatives.

Goodwill: Often, your local Goodwill will allow you to donate a car without a title, or will at the very least assist you in obtaining the title on your own. You can call your local Goodwill to find out about their vehicle donation standards and get your contribution accepted, but your car doesn't normally need to be in functioning order. If the car doesn't start, you can either drop it off yourself or arrange for a pickup.

wheelsforwishes

Do you own a wrecked or junk vehicle? Do you want to give an automobile that doesn't have a title? We have all of the details you'll need to scrap or donate your car. Read on to learn about the documentation needs in your state.

You may need the title when donating or junking your car. Each state has its own set of requirements for the papers you'll need. Depending on where you reside, getting rid of an automobile without a title may be impossible. You can always call Wheels For Wishes at 1-888-737-5808 if your case is unique. The following is a general overview of each state's requirements.

Donate a Car 2Charity

Alternatively, you can search for educational NGOs, such as high schools and colleges, on established automobile donation websites like Donate a Car 2Charity. This allows you to skip the DIY method entirely and have Cars2Charities' parent company, Riteway Charity Services Inc., a well-known car donation program, handle the donation process for you, including free pick-up and handling of any title issues, even if your local school isn't on the partner charity list.

But if you go this route, your car will be sold to a salvage yard for parts and the money goes to the school. This is a great option if you are confident that your car is worth more than what it still has value as.

If you decide to donate your car:

Fast Pickup — Often within 24 Hours

We provide up to 24 hours nationwide same-day service for vehicle donations. If you need your upgraded vehicle picked up quickly, our fast pickup program can help!

Donate Car and Maximize your Tax Deduction

We evaluate your donated cars to find the best possible option for you and provide all the tax information. You can go here for more information .

Courteous & Professional Car Donation Service

The moment you hang up the phone or click the donate car button, your automobile donation isn't over. Throughout the procedure, you can rest assured that you will receive outstanding care. When you donate your car, you'll be given a contribution reference number that you may use to check for updates online or over the phone.
Besides considering these organizations, you can also look into local churches, veterans' organizations, thrift stores, social advocacy agencies, health foundations and shelters as potential car donation options.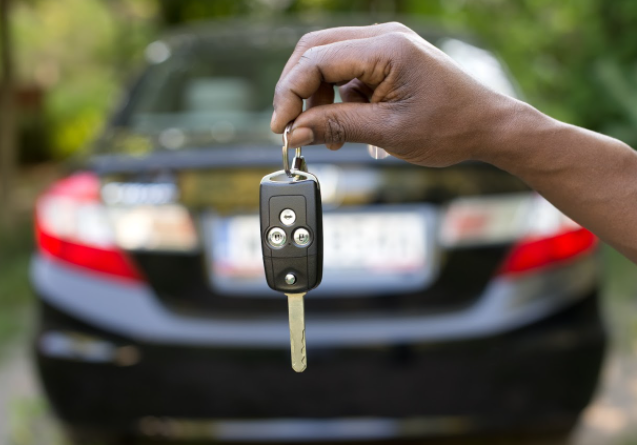 States Where You Do Not Need Title If your vehicle is Older Than Certain Year
Maine: You need the title unless your vehicle year is 1994 or older.

New Hampshire:  You need the title unless your vehicle is from 1999 or older.

Rhode Island: State requires the title unless your vehicle's year is 1980 or older.
Do Not Need Title If Vehicle is Selling For Parts
South Dakota: Donations at our donation center are in order to help support the public safety department for their cause of helping people. If you don't have a title, we can still process your donation.
You Do Not Need Title If You Apply For Duplicate Title
Kansas: If you lost your original title, Kansas is your next stop. And applying for a duplicate title can really go a long way to help the cause.
No Title Needed In This State If You Sign Forms
Washington: Changing your title to "name" or "sincerely" is no longer required. As long as your name is on the car's title, you will be able to show it to the authorities! We may require you to sign two Vehicle Power of Attorney forms so we can apply for a duplicate title.
States Where You Need The Title
California

Delaware

Georgia

Hawaii

Idaho

Massachusetts

Michigan

Mississippi

Missouri

Nevada

New Mexico

North Dakota

Tennessee

Texas

Utah

Virginia
How to Obtain the Car Title Yourself
If you are looking to get your car title yourself, then here are the steps you need to take:
1. Contact the DMV and ask for their title application form.
2. Fill out the form and submit it to DMV along with a check or money order made payable to the State of California.
3. Wait for your new title in the mail.
What to do After Your Car Donation
After you've donated your car, there are a few things you need to do next. You'll need to complete any papers required by the charity in order to transfer the title. You should remove the vehicle's license plates and notify your local department of motor vehicles that you no longer own it. You'll also need to terminate any coverage you have on the car with your car insurance carrier.
You can claim a tax deduction for your car gift when you file your taxes for the year. However, keep in mind that itemizing may or may not be the best option for you, depending on your tax position. Typically, you'll report either the sale price charged by the charity to the buyer or the fair market value. The car donation deduction is done on IRS Form 8283, Noncash Charitable Contributions, and depending on the amount of the deduction, you'll fill out Section A or B of the form.
How Much Money Do You Get For Your Junk Car?
If you have a junk car, you might be wondering how much money you can get for it. You might also be wondering whether it is worth your time to sell a junk car or not.
When trying to find out the value of a junk car, it's important to know what the market is like in your area and what the prices are for similar cars. It's also important to know how much time and effort you will put into getting rid of the car.
In most areas, you can expect to get around $1,000 for a junk car with low mileage. If your vehicle has high mileage and needs lots of repair work, then it may only be worth $500 as these factors will affect its value significantly.
How Long Is The Process To Donate Or Junk Your Car?
The process of donating a car can vary depending on the type of vehicle.
The process to donate your car can range from a few hours to a few days. The type of vehicle you are donating will also determine how long the process takes.
The length of the process is often dependent on how much information they need from you in order to make an accurate assessment. The more information they have, the shorter the process will be.
What are the Benefits of Donating a Car Without Title
The benefits of donating a car without title are many. You get the satisfaction of helping someone else and getting rid of an old, unused car. You also avoid paying taxes on the vehicle, since it is not registered.
When you donate a car without title, you will need to apply for a salvage title if you want to sell it in the future. This process can take up to six months and cost as much as $500.
How to Donate a Vehicle Without Title in 4 Easy Steps
Since most of the vehicles are not titled, it is difficult to sell them. In order to donate your vehicle without title, you need to do some paperwork before taking it to the charity.
Step 1: You will need a bill of sale (not a title) which shows that you bought the car and paid for all taxes and fees associated with it.
Step 2: Get a letter from the charity stating that they accept your vehicle as donation.
Step 3: Obtain an emissions test certificate showing the car is in good working condition.
Step 4: Take your car to any DMV office and get an application for title and registration form for your vehicle.
What are the Potential Pitfalls of Donating a Vehicle?
Pitfalls:
Donating a vehicle is a great way to give back to the community and help those in need. However, there are some potential pitfalls that people should be aware of before donating their car.
Some of these pitfalls include:
– The charity might not be able to use the car for its intended purpose,
– The charity might have trouble finding a buyer for the car,
– The charity might not have enough funds to cover all costs associated with using the donated vehicle.
3 Tips for Picking the Right Charity When You Want to Donate Your Car for Good Causes
When you want to donate your car for good causes, there are a few things you should consider before picking the charity.
First, find out if the charity has a plan for your vehicle. Many charities accept cars but have no place to store them or no way to get them to their location. If this is the case, it may not be worth donating your car.
Second, ask about their tax status. Some charities are registered as 501(c)(3) organizations and are exempt from paying taxes on donations from individuals like you and me. They can use these funds however they see fit without any overhead costs or restrictions on how they use this money.
Third, find out if they have a long-term plan for your vehicle that will ensure it will be used properly and not just discarded.
Reasons Your Auto Donation Program is Not Working as It Should
There are many reasons why an auto-donation program is not working as it should. One of the most common causes is when the company does not have a clear purpose for their donation program. They are not clear on what they want to achieve or what they want to accomplish with their donation program.
The second reason is when the company does not have a good strategy in place for getting people to donate. This can be done by making sure that the company has a high level of engagement, by having high visibility, and by being visible on social media.
The third reason is when there are no incentives for customers to donate, such as discounts or rewards for those who make donations regularly.
Tips on Making your Charity Auto Donation Program Work More Productively and Successfully
In this section, we will discuss the tips on how to make your charity auto donation program more successful.
There are many different ways to make your charity auto donation program work more productively and successfully. The key is to keep it simple and focus on what you do well.
1) Keep it Simple: Don't try to do too much with this auto donation program. Simply set up the auto-donation system and let people know that they can donate any time they want by just clicking a button or scanning their card at the checkout counter in a store.
2) Focus on what you do well: Don't try to be all things for all people with this auto donation program – decide what you want your audience to see from you, and then focus on that niche or niche market only