Who Called Me From This Phone Number?
We've all been there – a missed call from an unknown number leaves us curious and wondering about the identity behind the digits. In this digital age, where communication is at our fingertips, it's natural to seek answers when faced with such situations. Whether it's a potential job opportunity, an old friend trying to reconnect, or just another telemarketing scheme, the need to find out who called you from a specific phone number can pique your curiosity. Fortunately, there are ways to uncover the caller's identity, ranging from simple solutions to more advanced techniques. In this post, we'll explore various methods and tools at your disposal to help you demystify those unidentified callers and regain control over your communication channels.
When faced with the enigma of an unfamiliar phone number, a reverse phone lookup emerges as a convenient and swift solution to unveil the owner's details. This handy tool enables you to decipher the identity behind the digits, offering insights such as the owner's name, supplementary contact information, public records, and even potential connections to social media profiles.
In the following review, we delve into a comprehensive comparison of the leading reverse phone search providers accessible today. By dissecting their features and capabilities, we aim to empower you with the knowledge needed to make an informed choice when seeking to unravel the mysteries behind those unidentified callers.
Read More about: 15 Best Tracking Apps for iPhone Location in 2023
Best Sites to Find Out Who Called Me From This Phone Number
1. BeenVerified: Best Site to Find Out Who Called You
BeenVerified, known from MTV's "Catfish" TV show, is a widely recognized paid phone search service. Offering access to public records, it covers people searches, reverse lookups, and more. You can start with a $1.00 seven-day trial, followed by options like a one-month membership at $26.89 or a three-month plan at $52.44 ($17.48/month). Notably, BeenVerified provides 100 lookup reports per month instead of offering unlimited reports like some competitors.
BeenVerified's phone number lookup reports encompass:
First and last names
Aliases or alternate names
Current and past addresses
Email addresses
Social media accounts
Other associated phone numbers
Possible relatives or acquaintances
Best suited for researching unknown callers, potential dates, or reconnecting with acquaintances, BeenVerified is also useful for cross-checking numbers on your partner's phone to validate connections. If telemarketers or local spam calls have become a nuisance, a subscription could be helpful.
Pros:
Seven search methods (names, phone numbers, vehicle IDs, etc.)
Discounted three-month subscription plan Cons:
No individual reports, subscription-based only
Occasional less-detailed results compared to competitors
2. TruthFinder: Great for Phone, Email, and Address Lookups
TruthFinder is a paid reverse phone lookup service offering reverse phone searches and background checks. At $4.99/month, the phone search subscription is valuable for extensive lookups. It provides unlimited phone searches per month.
Reports from TruthFinder may include:
Full names
Addresses
Photos
Social media profiles
Location history
Associates and related individuals
Phone numbers
Email addresses
Employment history
Recommended for learning about spam calls, potential partners, and online sellers, TruthFinder aids identity verification and self-information cleansing. Regularly meeting new people through online dating or online marketplaces? This could be worthwhile.
Pros:
Quick refinement of search results
Unlimited searches and reports in the monthly subscription
Mobile app available for Android and Apple devices
Access to dark web searches Cons:
Additional fees for downloading reports
Limited to U.S. phone numbers
Reports available only through membership, no individual reports
3. Intelius: Find Information on any Phone Number
Intelius, a subscription-based service, charges $34.95/month for a reverse phone lookup combined with a people search membership. You get unlimited access to phone, people, and address search reports. Phone reports provide detailed information like:
Owner's name
Address history
Photos
Social media profiles
Related individuals
Phone provider details
Use Intelius to uncover unknown callers' identities, verify partners' connections, or maintain accurate contact lists. However, be mindful of their changing subscription packages and pricing.
Pros:
Different subscription plans for public record searches
Wide database from public records across the internet
Fast search results
User-friendly platform Cons:
Changing subscription packages
Sometimes confusing pricing
Less detailed than some competitors
4. Instant Checkmate: Highly Rated Reverse Phone Number Lookup
Instant Checkmate provides unlimited phone number searches for $5.99/month. Detailed reports could include:
Owner's name
Address
Photos
Social media profiles
Address history
Associates
Recommended to identify unknown callers, prevent scams, and block telemarketers, Instant Checkmate helps recognize genuine calls. The separate phone lookup package may be more expensive than TruthFinder, but bundling services like reverse address lookup, criminal records search, and inmate searches can be cost-effective.
Pros:
Separate pricing for reverse phone lookups
User-friendly interface
Mobile app for Android
Extensive public records database Cons:
No individual reports, subscription-based
No iOS app
5. PeopleFinders: Reliable and Accurate Information on any Phone Number
PeopleFinders offers comprehensive search options for background checks. It offers three membership levels:
Standard membership ($24.95/month)
Premium membership ($29.95/month)
Enterprise Solutions (variable pricing)
Unlike competitors, PeopleFinders offers individual reports for reverse phone lookups. Its extensive database and flexibility make it suitable for both occasional users and those who require frequent searches.
Pros:
Access to approximately 43 billion public records
User-friendly search process
Android and iOS apps available
Option for single report purchases Cons:
Need to contact customer service for cancellation
May provide information about distant relatives
Ultimately, the choice of reverse phone lookup service depends on your usage frequency and specific requirements. Each service has its advantages and limitations, so consider your needs and preferences before making a decision.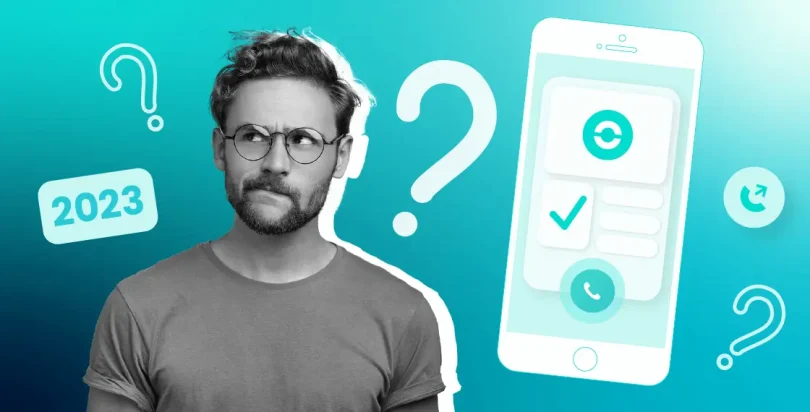 6. Spokeo:
Spokeo is known for its accuracy in people search and reverse phone lookup. It goes beyond standard caller details, offering insights into the caller's name, addresses, email addresses, social media profiles, and even family members. The service prides itself on providing current and up-to-date information.
7. Social Catfish:
Social Catfish focuses on verifying online identities and detecting potential scams. It's particularly useful for reverse phone lookups when you suspect the caller might be using a fake identity or engaging in catfishing. The service cross-references the provided phone number with social media profiles to reveal discrepancies.
READ NOW: 10 Best Phone Tracker Apps Without Permission 2023
8. SearchPeopleFree:
SearchPeopleFree is a straightforward tool primarily focusing on reverse phone lookups. It provides essential caller information such as their name, possible location, and even a map showing the general area. It's designed for quick and basic identification of unknown callers.
9. PeopleFinderFree:
PeopleFinderFree offers a simple yet effective reverse phone lookup service. It provides caller information like name, potential location, and the possibility of associated contacts. While it may not offer extensive details, it serves as a handy tool for initial caller identification.
10. FastPeopleSearch:
FastPeopleSearch is known for its user-friendly interface and quick results. For reverse phone lookups, it provides information on the caller's name, location, and potential related contacts. It's designed for those seeking a straightforward and efficient way to identify unknown callers.
READ ALSO: How to Track Any Android Phone Easily.
FAQs
What Is a Reverse Phone Lookup Service?
A reverse phone lookup service is a tool that allows you to find information about the owner of a specific phone number. By inputting a phone number, you can retrieve details like the caller's name, address, associated contacts, and sometimes additional information such as social media profiles.
How to Choose the Best Sites to See Who Called You?
When choosing a reverse phone lookup service, consider factors like the accuracy of information, pricing structure, ease of use, and available features. Read reviews, compare services, and opt for one that aligns with your needs and budget.
Why Do You Need to Check Who Called You?
Checking who called you can help you identify unknown callers, prevent scams, block telemarketers, verify the identity of potential dates, and ensure the accuracy of your contact list. It empowers you with information to make informed decisions regarding incoming calls.
What Type of Information Can You Get From Reverse Phone Lookup Services?
Reverse phone lookup services can provide a range of information, including the caller's name, current and past addresses, email addresses, social media profiles, associated contacts, and sometimes even criminal records or employment history.
What Should I Do If a Phone Number Keeps Calling Me?
If a phone number keeps calling you and you don't recognize it, you can use a reverse phone lookup service to identify the caller. If it's a legitimate call, you can answer or return it. If it's unwanted, you can block the number or take further action based on the context of the call.
Is There Any Way to Find Out Who Called Me Without Paying?
Some basic information can be obtained for free through search engines or online directories. However, more detailed information usually requires a subscription or payment to a reverse phone lookup service.
Can You Google Search a Phone Number?
Yes, you can try searching a phone number on search engines like Google. If the number is associated with any publicly available information, it might show up in the search results. However, this method may not always yield accurate or comprehensive results.
What Is Caller ID and How Does It Work?
Caller ID is a service that displays the caller's phone number and, if available, the caller's name, on the recipient's phone before answering the call. It works by transmitting the caller's information along with the call signal, allowing the recipient to see who is calling before deciding whether to answer.