How to recover hacked Facebook account through Instagram, email and Phone number
What is Facebook account hacking?
Facebook account hacking is a type of cyber attack that hackers use against Facebook users. It involves accessing the user's account without their permission and stealing personal information, such as passwords, phone numbers, and email addresses.
Facebook account hacking can happen in a few different ways:
-Phishing attack: A hacker impersonates the victim's friend on Facebook and asks them to enter their password or other personal information into a fake website.
-Social engineering attack: A hacker impersonates an employee of Facebook by calling the user and asking them to verify their login credentials over the phone.
-Malware attack: A hacker installs malware on a victim's computer that automatically posts status updates on their behalf or sends messages to friends without the user's consent.
How to Recover Hacked Facebook Account
If suitable recovery procedures are not done, a hacked Facebook account indicates the account has been compromised and the owner is on the edge of losing access to the account. While there's a 70% chance you'll lose your Facebook account to someone online, there are 100% chances you'll keep it safe if you take the right precautions.
People nowadays lose their Facebook accounts to hackers in a variety of methods, and they have no idea how to restore them because the hacker has complete control of them. However, if you're reading this and your Facebook account has been hijacked, there's a simple option you can use to fix it.
Whatever method you used to lose your Facebook account to a hacker online, these procedures work for all compromised Facebook accounts and don't take much time as long as the necessary tasks are completed. You may retrieve your compromised Facebook account in two ways: by using your email address and phone number, and vice versa.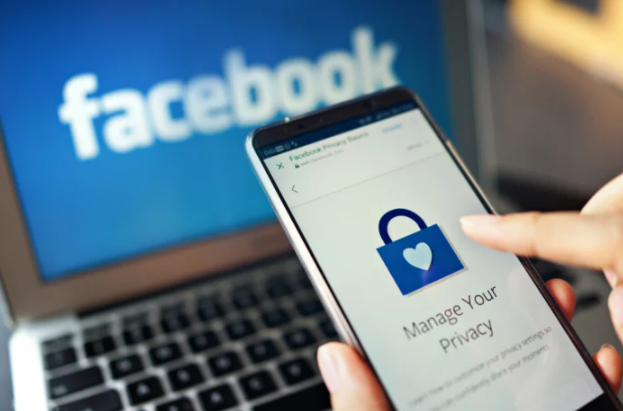 Recover Hacked Facebook Account Using Username & Phone Number
Getting back to your account after a hacker made changes requires only a few minutes and is also effective if there is no major change. This will allow you to keep your account secure.
When your account is hacked or you can't access it, the first thing you should do is go to the Facebook Hijacked Account Report Page and notify them that your account has been compromised.
Also Read:  How to become a Hacker
2. Now you must choose between two alternatives displayed on your screen: whether you want it recovered or deleted. You will almost definitely want it recovered, so pick recover account.
3. If the username for the account you wish to recover isn't available, you can use your email or phone number, depending on who you have between the two.
4. Now sit still as Facebook searches its database for an account that matches the information you entered. After the account has been located, you will be prompted to enter any previous passwords you have used on the account ( it can be new or old)
5. You'll be prompted to choose how you'd want to get the link to reset your account password after entering your familiar password. Skip all of the options and select No Longer Have Access To These? from the drop-down menu.
6. A new box will open with an instruction to enter the new email address where the password reset link should be sent. So fill in any email address you have and wait for the password reset link to arrive in your inbox.
7. Once you've got the link, click it to establish a new password that is both tougher and unrelated to the one that was previously stolen.
Recover Hacked Facebook Account Using your E-mail 
This method works wonderfully if you added an email to your Facebook account previous to the time or day it was hacked; nevertheless, the hacker will have changed it, but with the methods outlined below, you'll be able to quickly rectify the situation.
1. If your Facebook password has been changed, you'll receive an email notification, and you'll need to click Please Secure Your Account.
2. You'll be taken to a screen where you'll be asked to create a new password, but first you'll have to answer a few questions and confirm your identity.
3. Select Recognize Photos Of Friends from the drop-down menu. This will allow you to identify 5 different photos from 5 random friends on your account.
4. After successfully identifying all five of your friends' photos, you'll be redirected to a page that lists all of the recent modifications to your account; from there, you can change any information that has been substituted by the hacker information.
5. After that, you'll be taken to a page confirming the recovery of your account and now can go back to posting and commenting from your account.
How to recover hacked facebook account without email
There are several methods for recovering hacked accounts. Depending on how the hacker has gained access to, it's possible that a password reset may be necessary, or you will need to contact Facebook. However, in some rare cases your account might no longer exist and you will have to do an altogether new login process. But try these steps and recover your account;
1) By using your Phone number
If you don't have access to your email inbox, or if you previously created your Facebook account without using an email address but with a phone number, you can use that phone number if you have it. To recover your hacked Facebook account, follow the steps outlined in this post from STEP 1 to STEP 5. STEP 5A is the most important one here.
2) By submitting your Id-Proof 
This option is now available to a large number of people. When you complete STEP 1 to STEP 5B above, you will be forwarded to the form "I Can't Log In" immediately after completing STEP 5B – "How can we reach you."
You must complete the form's details and attach your ID proof for verification. They will respond to you via the new email address you supplied in the "How can we reach you" phase once they have verified your submitted proof.
What Happens When Your Facebook Account Gets Hacked?
Facebook is one of the most popular social media platforms with over 2 billion users worldwide. It has its own set of pros and cons.
Facebook account hacks are not uncommon, but they can be very damaging to your personal life and professional reputation. These hacks can also lead to identity theft, financial loss, or even blackmail.
If your Facebook account gets hacked and you suspect someone else might have gained access to it, there are some steps you can take to prevent further damage:
– Change the passwords on all your other accounts (e.g., email, banking) that use the same password as your Facebook account.
– Change your email password at gmail or any other email service that uses a password recovery mechanism.
– Close out all open browser windows in which you have opened a website or webpage.
What Option Do You Have When You're a Victim of a Facebook Hack?
Facebook has a lot of users, so it is not surprising that they have been hacked. What happens when you're the victim of a Facebook hack?
When you are the victim of a Facebook hack, there are two options. You can either wait for your account to be restored by Facebook or you can try to recover your account using the help of an IT professional.
How to Recover Your Lost Facebook Password in the Most Secure Way Possible
If you have lost your Facebook password and want to recover it, there is no need to panic as there are ways for you to do so. This article will show you how to do so without any risk of hacking, phishing scams or malware.
What Happens If Someone Has Access to Your Personal Data in a Hack?
If someone has access to your personal data, they can use it for malicious purposes. They could steal your identity, find out your financial information, and more.
There are many ways that hackers can get access to personal data. The most common way is through a phishing attack. This is when the hacker sends an email that appears to be from a legitimate source and tricks you into giving up your personal information by clicking on a link or downloading an attachment.
Recovering Your Lost Fb Password
Facebook is a popular social media platform that has been around for almost 10 years. It has over 2 billion active users and it is one of the most visited websites in the world.
It is important to keep your Facebook password secure so that only you can access it. This can be achieved by using a password manager such as LastPass, 1Password or Dashlane. These tools allow you to store all your passwords and use them on different devices without having to remember them again.
If you are not sure how to recover your lost Facebook password, there are some steps that you can take:
1) Change your password
2) Reset your account
3) Ask for help from friends and family members who may know what happened including those who live nearby.
How Hacking Works in Today's World and Why it is More Difficult
Hacking as a concept has been around for quite some time. In today's world, it is not just about hacking websites and computers but also about hacking people.
There are many reasons why the idea of hacking has become so prevalent in today's society. One of the reasons is that people are becoming more and more connected, which makes it easier to hack into someone's system. Another reason is that there are so many different devices now, which makes it harder to protect one's privacy and security online.
While these reasons make it harder for hackers to hack into systems, they also make it easier for companies to protect themselves from hackers by implementing better security measures.
You can also see the list of the best hackers in the world and what they did.
What are the Most Common Signatures for an Attack?
Common signatures for an attack include:
1. Web-based attacks
2. Spear phishing email attacks
3. Social engineering attacks
4. Malware and ransomware attacks
How to Spot a Hack on Your Facebook Account and How to Protect Yourself Against Similar Attacks
The use of social media has become a popular practice among the masses. In fact, it is estimated that there are more than 2 billion active users on Facebook alone.
However, with the rise in popularity, hackers have been able to exploit this platform as well. They are using social engineering tactics to gain access to your account and steal personal information from you.
To protect yourself against these attacks, you need to be aware of how hackers operate and what their motives are. You should also know how you can spot a hack on your account and what steps you need to take afterwards.
What To Do If You Become Targeted By a Hacker
This is a guide on what to do if you become targeted by a hacker.
The first thing you should do is change your passwords. Next, make sure that the cyber-security software on your computer is up to date and has the latest patches.
If you have been targeted by a hacker and it was not an accident, contact law enforcement immediately.
How to protect and secure your Facebook account from hackers
This article will provide you with the best practices and tips that you can use to protect your Facebook account from hackers.
To protect your Facebook account from hackers, you can use the following best practices and tips:
– Change your password every few months and keep it a minimum of 8 characters long
– Password managers are a good way to store passwords securely
– Use two-factor authentication when possible
– Be careful about who has access to your account – for example, don't post personal information or photos on Facebook if you don't want them to be public
– Take advantage of privacy settings to limit what information other people can see about you on Facebook.
How to recover Facebook account using an old password?
You can recover your compromised Facebook account by using your previous password if you remember it. To get into your Facebook account, try to use a computer or phone that you use frequently. Follow the steps in the tutorial from STEP 1 to STEP 5A, with STEP 5A being the most important for opening your hacked account.
How to recover a Facebook account without a Phone number?
My Facebook account was recently hijacked, and my phone number was altered, and I was in a similar position.
Fortunately, the email has not been altered. So I used my email to regain access to my Facebook account, which had been lost due to the lack of a phone number.
Check to see if your email address has changed. If the email address is not changed, proceed to Step 5A, which I've described above.