Read about Nollywood Actor Timini Egbuson's Biography, Twitter, Dakore Akande, Instagram, age, tattoo, phone number, girlfriend, child, sister, dad, net worth and facts here.
Timini Egbuson is a popular fast-rising Nigerian actor, presenter, and model. He is a brand ambassador with several endorsements to renowned brands. Timini was at the 2017 edition of Guaranty Trust Bank Fashion Weekend and he was the red carpet host of the event.
Timini Egbuson Biography
Timini is an actor who became very popular in 2013 after he started playing the character Tobi in a widely known Nigerian MTV drama series known as Shuga.
Ever since he had made appearances in several movies which includes Kamsi (2018) and Anyways (2017).
Before he became popular he had graduated from the University of Lagos where he studied psychology and after that he made his acting debut in 2010 on a soap opera known as Tinsel.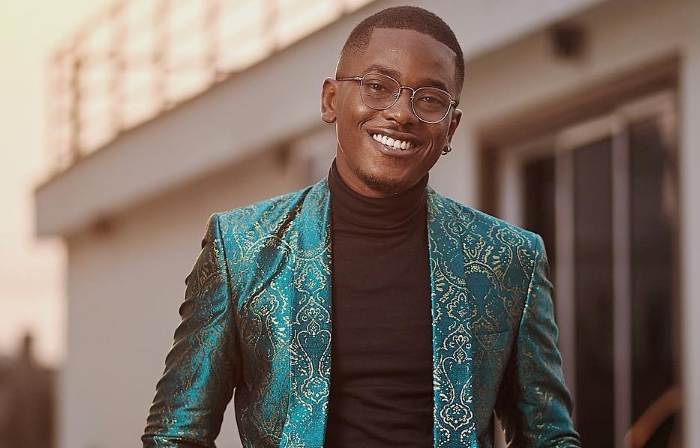 Timini Egbuson got nominated for the best actor of the year in 2017 bet City people movie awards.
Timini is the last child of his parents and he has four siblings. Timini is from Bayelsa state. His sister is the popular actress Dakore Akande. He and Lupita Nyong'o had started on Shuga series.
According to the actor, his teenage years were the years he gained a lot of experiences in life and he has revealed that he loves Good food and has honesty as the main value.
Timini Egbuson Age
James Timini Egbuson was born in Lagos State on 10th June 1987. He is currently 34 years old.
Timini Egbuson Education
Timini attended Greenspring Montessori School Anthony, Lagos State for his primary education. After he finished his elementary school he proceeded to Adebayo mokuolu college in Ogba Lagos State.
After he completed his secondary school education attended the University of Lagos (UNILAG) where he gained a bachelor's degree in psychology.
See the biography of Destiny Eiko here.
Timini Egbuson Relationship
Timini Egbuson is currently dating his 20-year-old girlfriend named Lydia Gahan. Several Nigerians aired their disapproval of the relationship due to their age gap, with many accusing Timini of taking advantage of her. Timini Egbuson currently has no fiance but has a girlfriend.
Timini Egbuson Cheating Scandal
Handsome Nollywood actor, Timini Egbuson recently got caught in a battle between his main girlfriend Lydia, and side chic Toju.
The actor trended on social media for his popularity amongst women as most high-class babes in Lagos claim to have had an affair with him.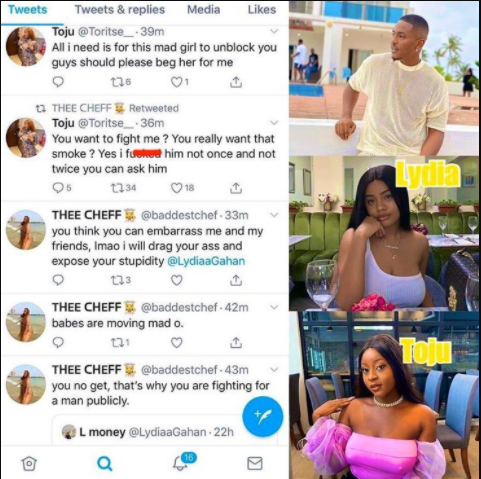 Timini Egbuson Net Worth
Timini is a popular Nigerian actor with an estimated net worth of $100,000 in 2021. He is a fast-rising star who has bagged several endorsements.
Timini Egbuson Career
He had the dream when he was very young to become a child psychologist but then things took a turn and we could proudly say it for the positive result and he's currently doing well.
When Timini what's the University of Lagos he worked part-time for his sister (Dakore) who was an actress as her personal assistant.
After he gained his bachelor's degree he got employment with an e-commerce company as the marketing executive.
There he worked for two and a half years before he fully transitioned into Nollywood.
Timini they don't find himself happy doing a nine-to-five job so he searched for fulfillment which landed him an acting career in Nollywood.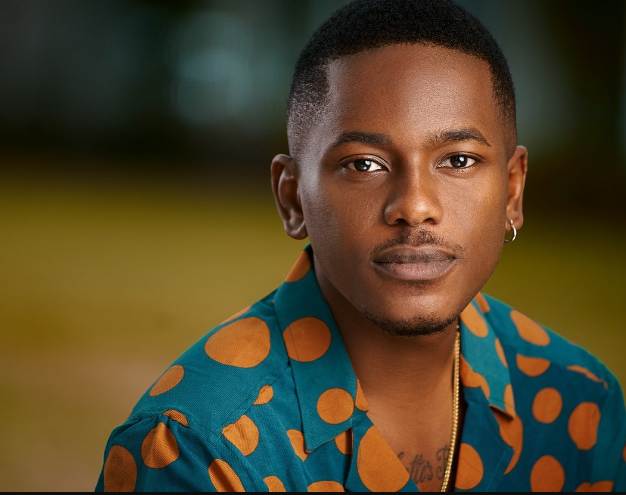 Timini began his movie career with m-net soap opera– Tinsel in 2012.
he had participated in the audition where there were over 4000 people present yet he got chosen by the director in charge.
He is his performance and be soap opera which made the director to cast him for another TV series from MTV known as Shuga.
After Shuga, Timini proceeded to become the host of ebony life TV show –The spot.
Timini loves acting because it makes him become whoever he wants to become dependent on the role he's playing.
Currently, Timini has become a Nollywood sweetheart and has succeeded in winning the hearts of Nigerian ladies who wouldn't miss a glimpse of the handsome young man.
Bimbo Ademoye Biography, Net Worth, Boyfriend, Movies, and Relationship
Timini Egbuson Movies
Tinsel – 2012
Shuga SSS– 2013
Fifty – 2015
Skinny Girl in Transit – 2015
Fifty the series – 2017
Isoken – 2017
Something Wicked – 2017
Another Time – 2017
Ajuwaya – 2017
Manhunting with Mum – 2018
Room 420 – 2018
The missing piece – 2018
the Intern – 2018
Kamsi – 2018
The Package – 2018
Elevator Baby – 2019
MTV Shuga Naija: The After Show (TV Special documentary) – 2019
Love is Yellow – 2019
Timini Egbuson Awards
City People Movie Award nominee for Best New Actor of the Year (English) – 2017
Revelation of the Year at the Best of Nollywood (BON) awards – 2017
Nominated at the City People Movie Award for Best Upcoming Actor of the Year (English) – 2018
Maya Awards Africa nominee for Best Actor – 2019.
Ruth Kadiri Biography, Parents, Husband, Baby, Siblings, Wedding photos, and Net worth
Timini Egbuson Endorsements 
Huawei Nigeria endorsed Timini Egbuson as an ambassador to showcase the brand to its prospective Nigerian market.
Baileys Nigeria endorsed Timini as an ambassador.
He's an ambassador of notforsale.ng
Moet signed an endorsement deal worth millions with Timini.
Remy Martins has endorsed Timini as one of its ambassadors.
Timini is an ambassador of Jumia Nigeria.
Amstel Malta endorsed Timini as one of its ambassadors.
Timini is an ambassador of Eve Restaurant, Abuja