Best hospitals in New York City Manhattan
When it comes to healthcare, few cities in the world can rival the cutting-edge advancements and exceptional medical care offered in the bustling metropolis of New York. Renowned for its world-class hospitals, top-notch specialists, and groundbreaking research institutions, the Empire State stands as a global beacon of healthcare excellence. Whether you're a resident seeking the best medical services or a visitor in need of urgent care, New York's impressive array of hospitals provides an extensive range of specialties and exceptional patient care.
In this comprehensive guide, we embark on a journey through the maze of New York's healthcare landscape to uncover the best hospitals the state has to offer. From state-of-the-art facilities with groundbreaking technologies to institutions boasting a rich history of medical breakthroughs, we'll explore the top-notch medical centers that consistently set the benchmark for excellence.
While ranking hospitals can be a subjective endeavor, we'll consider multiple factors to compile our list of the best hospitals in New York. We'll delve into the hospitals' reputation, patient outcomes, expertise of medical professionals, technological advancements, and their commitment to innovation. Additionally, we'll highlight the range of specialties and services available, ensuring that our guide caters to a diverse set of healthcare needs.
Join us as we shine a spotlight on the hospitals that provide outstanding care, embodying the essence of medical excellence in the vibrant state of New York. Whether you're seeking specialized treatment, exceptional surgical interventions, or holistic care, this guide will assist you in making informed decisions about your healthcare options. So, let's embark on this journey together and discover the best hospitals that New York has to offer.
What is the Quality of Hospitals in New York?
The quality of hospitals in New York varies widely, as the state is home to a diverse range of healthcare institutions. Many hospitals in New York are renowned for their exceptional quality of care, advanced medical technologies, and highly skilled medical professionals. Several hospitals in the state consistently rank among the top institutions nationally and globally.
However, it's important to note that not all hospitals in New York offer the same level of quality. Factors such as hospital size, location, funding, and specialization can influence the quality of care provided. It is advisable for individuals to research and consider various factors, such as hospital rankings, patient outcomes, and reviews, when selecting a hospital in New York.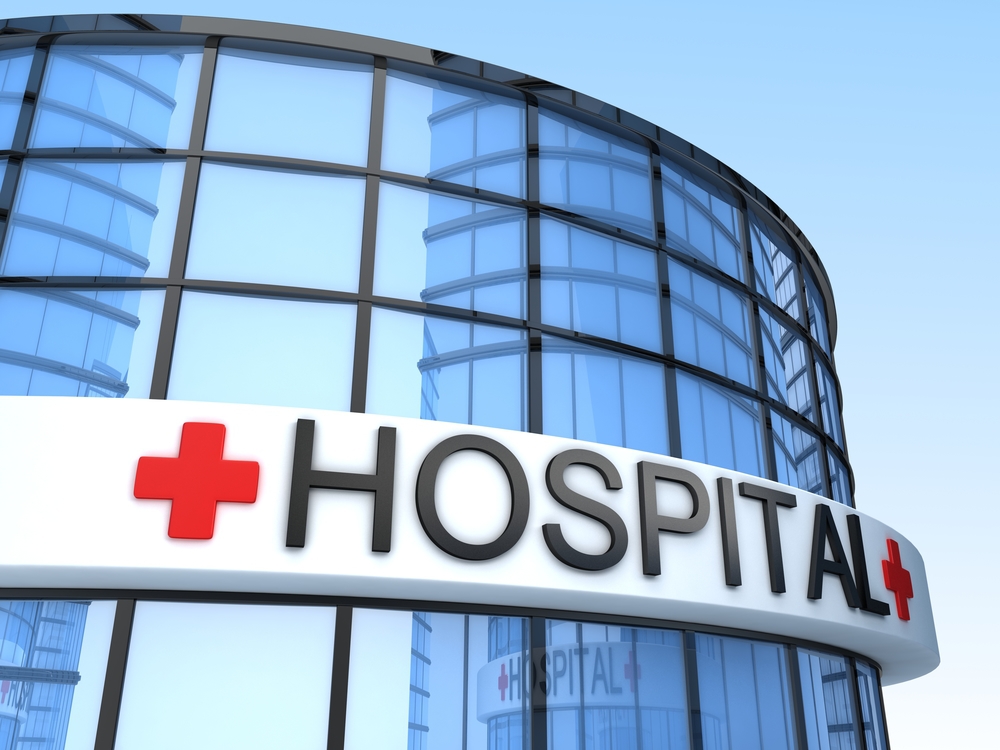 Top 10 Best Hospitals in New York
When it comes to healthcare, New York City stands tall with its exceptional medical institutions, renowned specialists, and cutting-edge advancements. In this article, we delve into the top 10 hospitals that exemplify the highest standards of care in the Empire State and some of them are also among the Top 10 Best Cancer Hospitals in the World .
1. Bellevue Hospital in New York
As the oldest public hospital in the United States, Bellevue Hospital's legacy spans centuries. Situated in Manhattan's Kips Bay neighborhood, this vast facility offers comprehensive health services and handles over half a million patient visits annually.
2. Mount Sinai Hospital
With a rich history dating back to 1852, Mount Sinai Hospital is a prominent teaching institution on the Upper East Side of Manhattan and in Harlem. Boasting over 1,200 beds and affiliations with the esteemed Mount Sinai School of Medicine, it excels in diverse specialties such as psychiatry, cancerology, and pediatrics.
3. New York Presbyterian Hospital: A Beacon of Excellence
As a nonprofit academic medical center, New York Presbyterian Hospital is affiliated with two prestigious Ivy League medical schools—Columbia University Vagelos College of Physicians and Surgeons and Weill Cornell Medicine. With over 20,000 employees, it has earned recognition as the top hospital in New York and ranks among the best nationwide.
4. Memorial Sloan Kettering Cancer Center
Dedicated exclusively to cancer treatment and research, Memorial Sloan Kettering Cancer Center is a global leader in oncology. Their multidisciplinary approach, cutting-edge therapies, and commitment to breakthrough research have solidified their reputation as one of the world's foremost cancer treatment facilities.
5. Hospital for Special Surgery
Renowned for its expertise in orthopedics and rheumatology, the Hospital for Special Surgery is a destination for those seeking exceptional musculoskeletal care. With a focus on innovation and patient-centered treatment, this hospital consistently ranks among the top orthopedic hospitals globally.
6. NYU Langone Health
NYU Langone Health encompasses several hospitals and medical centers across New York City. Known for its comprehensive care, state-of-the-art facilities, and world-class physicians, NYU Langone Health offers specialized services in various fields, including cardiology, neurology, and cancer care.
7. Northwell Health
Northwell Health is one of the largest health systems in New York, encompassing numerous hospitals, outpatient centers, and research facilities. With a commitment to exceptional patient care and cutting-edge medical advancements, Northwell Health provides a broad range of services across specialties and locations.
8. Columbia University Irving Medical Center
Situated in the Washington Heights neighborhood of Manhattan, Columbia University Irving Medical Center is renowned for its research-driven approach to healthcare. Its collaboration with Columbia University's College of Physicians and Surgeons ensures a constant influx of groundbreaking discoveries and expertise in various medical disciplines.
9. Montefiore Medical Center
Montefiore Medical Center, affiliated with the Albert Einstein College of Medicine, is a leading academic medical center in the Bronx. With a focus on patient-centered care and community health, Montefiore excels in specialties such as cardiology, neurology, and pediatrics.
10. Lenox Hill Hospital
Located in the Upper East Side of Manhattan, Lenox Hill Hospital is known for its comprehensive medical services and state-of-the-art facilities. With a commitment to personalized care and a range of specialties, including neurology, cardiology, and women's health, Lenox Hill Hospital continues to provide exceptional healthcare to its patients.
These top 10 hospitals in New York exemplify the state's commitment to delivering world-class medical care. From groundbreaking research to compassionate patient-centered approaches, these institutions pave the way for excellence in healthcare, ensuring that individuals receive the best treatment and outcomes possible.
What is the Average Price of Hospitals in New York?
When it comes to the average price of hospitals in New York, it can vary significantly depending on several factors, including the type of treatment or procedure, the hospital's location, and the patient's insurance coverage. Hospitals in urban areas like New York City generally tend to have higher costs compared to those in rural or suburban areas. It's recommended that individuals consult with their healthcare provider and insurance company to understand the specific costs associated with their medical needs.
Best hospitals in NYC for childbirth
For the best hospitals in NYC for childbirth, there are several renowned institutions known for their expertise in obstetrics and gynecology. Some notable hospitals in New York City that are often praised for their exceptional maternity services include:
NewYork-Presbyterian Hospital: With multiple locations in the city, NewYork-Presbyterian is consistently ranked among the top hospitals for childbirth. They provide comprehensive prenatal care, state-of-the-art birthing facilities, and a range of specialized services to ensure a safe and comfortable experience for both mother and baby.
Mount Sinai Hospital: Recognized for its outstanding obstetric and gynecological care, Mount Sinai Hospital offers a dedicated team of specialists, advanced labor and delivery units, and a range of support services tailored to the needs of expectant mothers.
NYU Langone Medical Center: NYU Langone's Tisch Hospital and NYU Langone Hospital-Brooklyn offer exceptional maternity care, featuring expert physicians, modern birthing suites, and comprehensive support services to guide women through pregnancy, labor, and postpartum.
It's important to note that the best hospital for childbirth may vary depending on individual preferences, medical needs, and location. Expectant parents should consider factors such as proximity, available services, and the hospital's philosophy of care when making a decision.