Top Fintech Companies in London
Introduction: What is Fintech?
Fintech is a term that refers to financial technology. It is a broad term that encompasses different types of digital services and products. Fintech is the intersection of finance, technology and innovation.
The word "fintech" was first used in 1990 in an article by the Financial Times, but it wasn't until 2009 that the term became popularized when PayPal announced its partnership with MasterCard and American Express.
Since then, fintech has been used to describe companies like Square or Stripe that have created new technologies for the financial industry.
The state of fintech in the UK
With over 1,600 high-growth fintech firms, 17 unicorn companies (half of the UK's billion-dollar startups), and more venture capital investment than any other industry, the Fintech industry is the UK's strongest startup sector.
Fintech companies in the United Kingdom have raised a total of £20.8 billion in equity capital, with £7.65 billion raised in 2021 alone.
These fintech startups and scaleups are posing a significant threat to the traditional banking and financial services industry, as well as catalyzing innovation among incumbents, as they expand and evolve.
Here are the top 10 Fintech Startups in the UK 2023:
evolut
Monzo
OakNorth Bank
Checkout.com
Starling Bank
Zopa
Zepz
Atom
Saltpay
Blockchain.com
1. Revolut
Total amount raised: £1.27b Total equity rounds: 9 Established: 2013 Location: Tower Hamlets
Revolut, a startup unicorn and challenger bank, is the first of the fintech companies. It has over 16 million customers worldwide and offers a financial services and digital banking app that allows users to track and send money, trade cryptocurrency, and more.
Revolut offers a free Standard account, a £2.99/month Plus account, a £6.99/month Premium account, and a £12.99/month Metal account, among others. Each plan has its own set of benefits, with the Metal account providing customers with rewards in their preferred (crypto)currency as well as four times the usual surcharge-free ATM allowance. Revolut also announced a low-cost acquiring solution for Europe last year, allowing businesses in 29 countries to take card payments online. 
The European Central Bank granted Revolut Bank a full banking license in December 2021. The company is at the top of our list, having already received £1.27 billion in equity investment. Seedcamp, Index Ventures, Molten Ventures (previously Draper Esprit), Ribbit Capital, Schroders, and Tiger Global were among the investors in the nine fundraising rounds.
2. Monzo
Total amount raised: £927m Total equity rounds: 17 Established: 2015 Location: City of London
Monzo is another challenger bank that operates. Over 5 million individuals use Monzo to manage and spend their money around the world, and it is fully registered and regulated by the PRA and FCA. With headquarters in London and Cardiff, the London-based fintech firm employs approximately 1,600 employees.
Monzo offers three types of digital banking accounts: its regular current account, which has no monthly fees, Monzo Plus, which costs £5 per month, and Monzo Premium, which costs £15 per month. The Premium plan includes benefits such as phone and travel insurance, as well as a free £600 foreign withdrawal every 30 days. Monzo Flex, a buy now, pay later (BNPL) program, was launched in September 2021, allowing consumers to split the cost of goods into three interest-free installments.
Monzo's £75.6m turnover in February 2021 shows they are doing very well with an impressive 17 rounds of equity investment and £927m financed so far. This company is backed and funded by many, including Accel, Coatue Management, Abu Dhabi Growth Fund.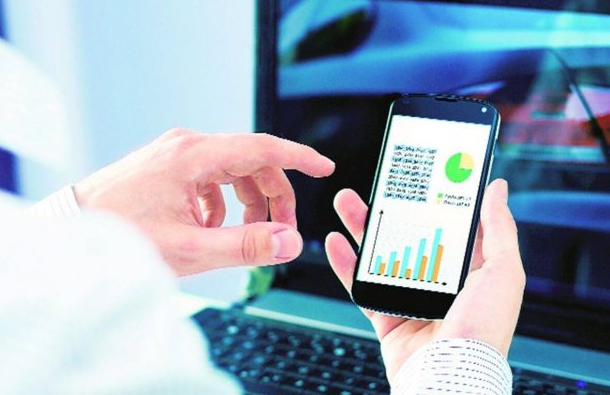 3. OakNorth Bank
Total amount raised: £637m Total equity rounds: 4 Established: 2013 Location: Westminster
OakNorth Bank was created 'for entrepreneurs by entrepreneurs,' offering business loans and property funding ranging from £500k to £45 million. It provides loans to the 'Missing Middle,' or enterprises that make a major contribution to economic and employment growth but struggle to obtain quick, flexible debt financing.
Borrowers from OakNorth can attend credit committee meetings to speak directly with decision makers about their company's growth objectives and finance requirements. Businesses can choose from a variety of business savings accounts with OakNorth in addition to loans. Fixed-term savings, Notice accounts, and Easy Access accounts are among the options, all of which have competitive AERs.
OakNorth Bank made its first acquisition in December 2021. The challenger bank reported an operating profit of £77.6m and was featured on the Deloitte Fast 50 high-growth list in 2020. The fintech startup has gathered a phenomenal amount of investment so far, with £637 million worth of venture capital coming from Northern Bank, Softbank Vision Fund, Clermont Group, and Coltrane Asset Management.
4. Checkout.com
Total amount raised: £631m Total equity rounds: 3 Established: 2012 Location: Hackney
Checkout.com is another fintech unicorn. It creates software for businesses to process online payments in a variety of currencies, with over 150 to choose from. Checkout.com's payments platform, which combines multiple different payment technologies, aids in the management of every stage of the process. It accepts a range of payment methods, including Visa, Mastercard, and American Express, as well as other widely used methods.
Risk management is a top priority for the fintech, with Checkout.com using a machine learning algorithm that can spot potentially problematic transactions. This risk-scoring system guards against fraud and guarantees that payments are safe.
In January 2021, Checkout.com was named Europe's top unicorn company after increasing its worth to $15 billion. It also collaborates with well-known companies such as Sony, Klarna, and Deliveroo. Blossom Capital and Insight Partners are among the investors in the fintech startup, which has raised £631 million in three waves.
5. Starling Bank
Total amount raised: £585m Total equity rounds: 8 Established: 2014 Location: City of London
Starling Bank is a challenger bank for businesses and customers that has won the Best British Bank award for four years in a row, from 2018 to 2021. It provides personal, joint, company, and Euro consumer accounts, as well as business accounts with same-day setup, no monthly fees, and simple accounting tools. Users may also get fast notifications on their spend and revenue using the company's mobile banking app, as well as no international fees and 24/7 support.
The fintech startup launched its 'Bills Manager' in 2021, which helps consumers pay their bills on time and manage their money better. It allows users to pay Direct Debits and Standing Orders from a Saving Space automatically.
Starling Bank reported the greatest profit of all the companies on this list, with a profit of £97.6 million and a turnover of £109 million in its 2021 financial statement. So far, the bank has raised £585 million in equity funding through eight rounds, as well as a £100 million innovation grant in February 2019. In July 2021, it also purchased Hampshire-based lender Fleet Mortgages.
6. Zopa
Total amount raised: £516m Total equity rounds: 13 Established: 2004 Location: Southwark
Zopa Bank, which began in 2020 and has been awarded a full banking license, operates a global peer-to-peer (P2P) lending network. The London-based fintech startup announced in December 2021 that it would end its P2P activities after 16 years in order to focus on its challenger bank service.
Fixed-term savings (supported by FSCS protection) and credit cards, as well as unsecured personal finance loans and secured car lending, are all available through Zopa's banking service. Its loan calculator lets users see what rate they might be able to get without affecting their credit score.
For the fifth year in a row, Zopa was won Best Personal Loan Provider at the British Bank Awards, as well as Best Credit Card Provider for the first time. Augmentum Fintech, Finch Capital, Balderton Capital, and VentureFounders have all invested a total of £516 million in the fintech startup over the course of 13 funding rounds.
7. Zepz
Total amount raised: £497m Total equity rounds: 9 Established: 2009 Location: Westminster
Zepz (formerly the WorldRemit Group) is a fintech firm that offers an online platform for migrants and expats to send remittances abroad. It was founded in 2009. WorldRemit and Sendwave are two of Zepz's new brands.
The WorldRemit app is available for free download and allows users to send money online to more than 130 countries. Its transfers are completed in minutes for 95% of the time, and it offers better exchange rates and fees than most traditional banks and transfer services. Sendwave, meanwhile, is utilized by over 600,000 clients as a quick and easy way to send money to people in Africa and Asia.
Zepz will have transferred over $10 billion in customer funds and handled over 50 million customer transactions by 2020. Prior to the makeover, WorldRemit was named to BusinessCloud's FinTech 50 shortlist for the most innovative financial technology businesses in 2021. Over the course of ten equity investment rounds, the company has raised £427 million in total.
8. Atom
Total amount raised: £492m Total equity rounds: 12 Established: 2013 Location: County Durham
Yet another challenger bank on the list, Atom was the UK's first app-based bank, delivering digital banking services. Savings accounts, mortgages, and business loans are examples of them. The challenger bank's move away from current accounts and lack of debit or credit cards sets it apart from many of its competitors.
Atom's mobile app for iOS and Android allows users to bank and access statements from anywhere, at any time, with customer assistance available 365 days a year. Atom provides an independent broker to offer advice on the best deal, and mortgage repayments can be tracked through the app. Atom's most recent financial statement, from 2021, showed a turnover of £42.3 million.
Atom Fundraising History: 12 rounds with equity funding from Conviction Investment Partners, Anthemis, and Middleton Enterprises. Also received three innovation grants worth a combined grant of
9. Saltpay
Total amount raised: £358m Total equity rounds: 2 Established: 2019 Location: City of London
SaltPay is a software-as-a-service (SaaS) fintech firm that creates payment processing and point-of-sale solutions for SMEs, as well as providing personalized assistance. SaltPay was developed to help small businesses and entrepreneurs automate and grow their payment operations by providing affordable, fast, and secure solutions.
Global fintechs, payment providers, banks, and MNOs can use the company's extra services and software, such as issuer payment processing, cloud-native payments, and business management tools. SaltPay, which is based in London and was created in 2019, already has 14 offices in 12 countries and has expanded its payment services network across Europe.
Even though SaltPay is just a newcomer, they have already picked up £358m in investment. They also made four acquisitions, including Borgun and Pagaqui.
10. Blockchain.com
Total amount raised: £356m Total equity rounds: 4 Established: 2011 Location: Stockport
Users may exchange cryptocurrencies (including Bitcoin and Ether tokens), search and verify transactions, and analyze crypto prices, news, and information using Blockchain.com's tools. Blockchain.com has been utilized by millions of individuals since 2011, with over $1 billion in cryptocurrency transactions. Developers can leverage the open-source APIs provided by the blockchain technology business to construct their own Bitcoin apps.
Wallet, an app that allows users to send, receive, store, and trade cryptocurrencies; Exchange, the company's exchange for buying, selling, and trading cryptocurrencies; Explorer, which provides public cryptocurrency transactions and information; and Institutional Markets, which allows institutional investors to use these services.
Blockchain.com revealed plans to launch a non-fungible tokens (NFT) marketplace in 2021. To far, it has made three acquisitions: Stratagem Technologies in 2018, AiX and SeSocio in 2021, and Stratagem Technologies in 2018. So far, Blockchain.com has raised £356 million in equity fundraising over four rounds.
11. Thought Machine
Total amount raised: £273m Total equity rounds: 7 Established: 2015 Location: Islington
Thought Machine, which was founded by four former Google workers, creates digital security tools for the financial services industry, including tier 1 banks and challenger banks. Its goal is to lay the groundwork for a new era in banking by freeing established companies from outmoded legacy technology.
Vault, a platform built around APIs, is Thought Machine's main product. Vault is a cloud-based, end-to-end operating system that allows banks to manage all of their products, including current accounts, savings accounts, loans, credit cards, and mortgages, in one place. The fintech firm also works extensively with clients wishing to start new banks, assisting them with design, requirements, and partnership programs through its Thought Machine Engagement Model.
Thought Machine has raised £273 million in equity funding in seven rounds to date. Playfair Capital, IQ Capital Fund, Standard Chartered Ventures, and British Patient Capital are among the company's investors.
12. Zilch
Total amount raised: £251m Total equity rounds: 7 Established: 2018 Location: Westminster
Zilch Technology is a BNPL fintech firm that provides a mobile app that allows users to make zero-interest staggered payments for online purchases. Zilch is regulated by the Financial Conduct Authority, unlike many other BNPL providers (FCA).
When clients arrive at the digital checkout, Zilch allows them to pay 25% of the whole amount up front, then split the rest over the next six weeks. Users can postpone payments if they need extra time (though this may involve a one-time fee), and they can also be notified when instalments are due. Customers who pay the entire fee up front will receive Zilch Rewards and a 5% rebate.
In August 2021, Zilch acquired US-based debt funding platform Neptune Financial, with plans to expand into the American market. They have managed to raise a total of $251m in equity investment across 7 rounds of funding with over 20 investors.
13. PPRO Group
Total amount raised: £243m Total equity rounds: 5 Established: 2011 Location: City of London
PPRO Group creates a platform that allows companies to use a variety of worldwide electronic payment systems. The infrastructure of the fintech company makes it easier to develop and handle payment methods, allowing merchants to reach new markets and customers to have more financial independence.
Accelerate, which provides market consultancy; Onboard, which helps merchants onboard; Accept, which makes it easier to connect payment methods; and Collect, which allows organizations to consolidate multiple collections and reconciliations into a single format, are among PPRO Group's offerings.
The company operates across 10 offices in Asia, Europe and Latin America. Its current partners include PayPal and Adobe, with major backing from Citi Ventures and Eurazeo. The company has completed five fundraisers
14. Allica bank
Total amount raised: £232m Total equity rounds: 9 Established: 2011 Location: City of London
Allica Bank is a branchless bank that serves both businesses and customers using a digital banking platform and a network of local bankers. Allica Bank, formerly known as CivilisedBank, relaunched in 2018, with a focus on the bank's reinvention as a digital-first product.
For businesses (primarily UK SMEs), Allica Bank offers savings accounts, commercial mortgages, asset finance, and local relationship managers, as well as personal savings accounts.
Allica Bank was granted its license to bank in 2019. It has branches in Milton Keynes and London, and is managed by seasoned professionals across England and Wales. The company's target profitability date is in 2023 and they've already raised £232m of equity funding.
15. 10x Banking
Total amount raised: £223m Total equity rounds: 4 Established: 2016 Location: Westminster
For the financial services industry, 10x Banking develops an open banking platform powered by cloud-native technology. The name 10x Banking comes from the platform's desire to provide 10x better banking services than traditional banking methods, benefiting the bank, its customers, and society.
The company's principal product, 10x SuperCore, is designed to help banks convert at a speed that fits their growth strategy while minimizing the risks associated with large-scale transformation projects. Connected offerings, client journeys, and support services are all possible with the software.
The SaaS fintech startup was included in the Lazard European Growth Index (T100) in 2021, and Lazard provided financial counsel to 10x Banking during its most recent fundraising round. 10x has raised an amazing £223 million in four equity rounds from investors such as Oliver Wyman, JPMorgan Chase & Co, and Nationwide Ventures.
16. TrueLayer
Total amount raised: £202m Total equity rounds: 8 Established: 2016 Location: Islington
TrueLayer, which was founded in 2016, enables businesses to take advantage of new open banking efforts in the UK as well as the broader European-wide PSD2 (Payment Services Directive Two) requirements. It creates APIs that connect financial infrastructure to mobile apps and other websites, allowing for secure, clear, and simple access.
Businesses can incorporate next-generation payments and financial data into any app with TrueLayer. Meanwhile, developers can swiftly meet security standards, comply with regulatory obligations, and obtain access to data and payments, freeing up resources to focus on product and service development.
TrueLayer processes 50% of all open banking traffic in the UK, Ireland, and Spain, and it has a 22% higher payment conversion rate than other open banking providers. The forward-thinking fintech firm was named to Business Cloud's Fintech 50 list for innovation in 2021. So far, it has garnered £202 million in equity investment from investors such as Anthemis and Northzone Ventures, over the course of eight capital rounds.
17. Clearbank
Total amount raised: £197m Total equity rounds: 6 Established: 2015 Location: City of Bristol
ClearBank is a cloud-based clearing bank that its inventor Nick Ogden describes as a "bank for banks." ClearBank's customized solutions enable its partners to provide their clients with real-time payment and innovative financial services.
Its banking-as-a-service offering for financial institutions offers operational accounts, client accounts, and segregated accounts, among other account types. It also offers FSCS Bank Account and Virtual Account solutions, as well as connectivity services via an API that interacts easily with a bank's core banking system.
In 2016, ClearBank was given a banking license in the United Kingdom. It also won a number of prizes in 2020, including 'Pioneer of the Year' at the British Bank Awards. So far, the fintech startup has garnered £197 million in equity investment from unnamed investors in six rounds. ClearBank was also given a £60 million innovation grant in early 2019.
18. Soldo
Total amount raised: £192m Total equity rounds: 4 Established: 2014 Location: Westminster
Soldo is a banking and cost management app that aims to bridge the gap between banks and business clients. It enables an unlimited number of people to utilize a single company bank account, each with their own card and spending limits, while all expenses are funneled into a central bank account managed by the employer.
Soldo's software may be coupled with an employer's accounting system via an API, allowing them to see exactly how much money is spent where and by whom in an automated bank feed. Individual spending regulations, budget limits, and team grouping rights can all be defined and changed by the employer. In addition, Soldo cards offer free money transfers, no transaction fees, and competitive foreign exchange rates.
The company has offices in London, Rome, Milan and Dublin. They've raised £192m in investment, across four rounds of equity funding. Accel and Connect Ventures backed the most recent round.
19. Quantexa
Total amount raised: £182m Total equity rounds: 5 Established: 2016 Location: Lambeth
Quantexa, which will be listed on the FT 1000 in 2021, is one of Europe's fastest-growing enterprises. The fintech firm uses artificial intelligence and big data technology to create cybersecurity software. Quantexa's software offers real-time resolution, network generation, and advanced analytics, as well as security and fraud solutions.
Organizations can use Quantexa's Contextual Decision Intelligence software to connect internal and external datasets to get a single view of the relationships between people, places, and organizations. It's utilized by businesses in a variety of industries, including banking, insurance, and government, to help them make more accurate and informed operational decisions.
Quantexa was named on the RegTech 100 list of most innovative RegTech companies in 2021, having secured over £182m. AlbionVC and D have invested across Quantexa's five rounds, with a total investment equity fund amounting to over £182m.
20. GoCardless
Total amount raised: £162m Total equity rounds: 7 Established: 2011 Location: Islington
In over 30 countries, GoCardless has established a platform enabling businesses to make and receive recurring, one-time, or variable payments. Businesses can take direct debit payments on their websites using GoCardless' payment page or by integrating their own checkout using the GoCardless API, which can be customized.
Businesses can also use GoCardless to get email notifications for failed payments or cancellations, allow intelligent payment retries, and customize payment frequency and duration. GoCardless has over 150 billing and subscription software partners, including Xero and Sage, and is utilized by over 50k businesses around the world.
The fintech firm, which was founded in 2011, now has offices in London, Paris, Munich, Melbourne, San Francisco, and New York. So far, it's raised £162 million in equity capital from Accel, Notion Capital, GV (Google Ventures), and a slew of other investors in seven rounds.
How to Find Which Fintech Company is Suitable for You?
The fintech industry is a rapidly growing sector with new companies emerging in every day. So how do you know which one is the best for your needs?
There are a number of factors that you should consider before choosing a company. These include:
-What are the company's core values and focus?
-What are their services and products?
-What does their customer base look like?
-Where does the company operate from?
-Do they have an office in your country or region?
-How many customers do they have, and what kind of customers do they have (e.g., SMEs, large corporations)?
How banks can be fintech-friendly
The banking industry is under a lot of pressure to change because of the rise of fintechs. The banks need to be more agile and innovative if they want to stay competitive.
Some of the ways that banks can be more fintech-friendly are: by collaborating with other banks, creating a digital identity for their customers, and by providing new services that cater to the needs of their customers.
How are Banks in the UK Handling the Rise of Fintech?
As the UK is becoming more digitally savvy, banks are seeing a greater need to adapt their services to meet the needs of their customers.
The UK has seen an increase in new fintech companies that are challenging traditional banks. This is because they are able to offer better customer experience and provide a better service at a cheaper cost.