Just few minutes past midnight, The almighty University of Nigeria Nsukka website which ranks number one in Africa's University webometric ranking got hacked by Nasty. According to the hacker, he claims the site had no existing security on ground already before he decided to use it as a playing ground.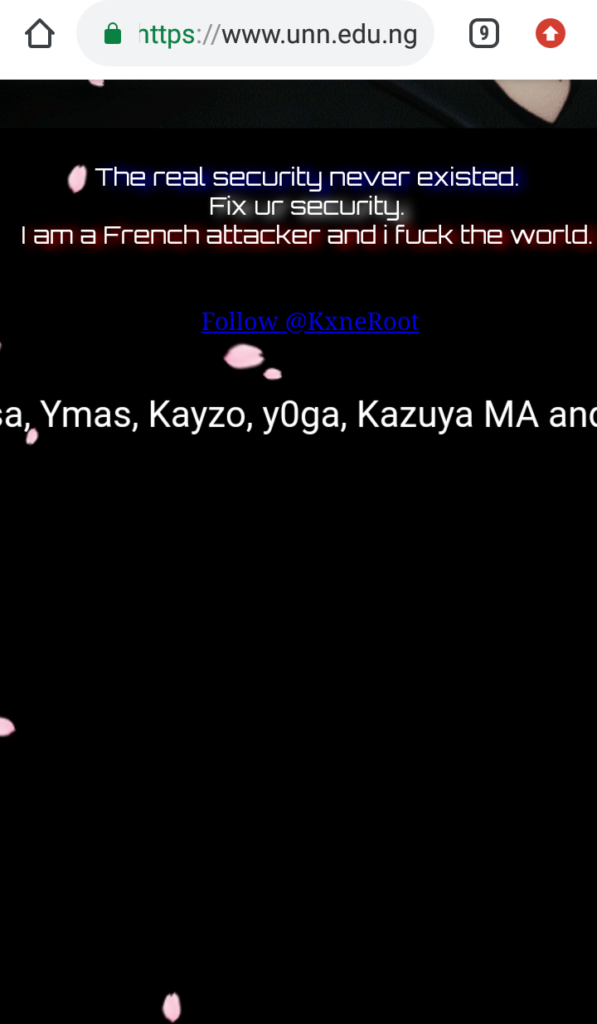 The French hacker also set a very nice jam on the site and also dropped his twitter username @kxneroot to gain followership.
This act alone undermines the strength of cybersecurity in the country and damages the reputation of the school.

UNN website hacked already let's hope they can salvage the situation but Keep following webbspy for more discoveries.
But does Tacha really have body odour?