List of free accredited homeschool programs
According to a recent survey, 41% of families said that once lockdowns are lifted, they are more likely to enroll their children in homeschooling programs. Homeschooling is a topic that both Democrats and Republicans are enthusiastic about, demonstrating that there are still some causes that have bipartisan support.
Homeschooling is a broad phrase that refers to a variety of alternatives to public schooling. One-on-one homeschooling by a parent, a community homeschool co-op, and virtual schooling are examples of these options. If you want to teach your children at home or start a neighborhood homeschool, the first thing you need to do is look into your state's homeschool regulations. Homeschool teaching styles and homeschool curriculum are the next considerations.
What is an Accredited Homeschool Curriculum Program?
Accredited Homeschool Curriculum Program is a curriculum program that is used by homeschooling families who have been approved by the state government. These programs are usually used to provide proper education for children and teens.
The accredited curriculum program that you choose should be educational and provide quality education for your child or teen.
What Makes a Great Curriculum?
Curriculum design is a complex process that includes many different components. The right type of curriculum is one that meets the needs of the students, provides them with opportunities to explore their interests, and gives teachers support in teaching.
The first component of curriculum design is course content. This includes all the topics and ideas that will be taught in the course. It also includes how much time will be spent on each topic and how often it will be covered throughout the course. The second component of curriculum design is pedagogy, which refers to how teachers teach and students learn in a given subject or course.
The third component of curriculum design is assessment, which refers to what will happen at the end of a given unit or class when students are evaluated on their performance and progress.
The Best Homeschool Curriculum
This article's goal is to assist you in comparing the top homeschool curriculum programs. We recognize that your child's education is a personal decision, thus we made this advice as broad as possible. Our top ten homeschooling programs for grades K-12 are shown below. Many of them may be adapted to other teaching approaches.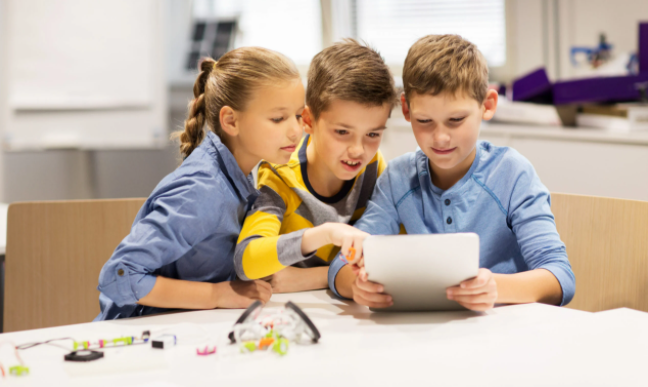 Here are the Best Accredited Homeschool Curriculum Programs 2023;
Calvert
K12
Bridgewater
The Keystone School
Time4Learning
Forest Trail Academy
Laurel Springs School
Oak Meadow
Liberty University
Houghton Mifflin Harcourt
1. Calvert
For 110 years, Calvert has provided homeschooling programs. Calvert gives the closest thing to traditional objective-based learning at home, which is no surprise given its experience. Each lesson plan starts with a goal, teaches toward that objective, and concludes with a quick exam to see if the goal was met. Calvert offers a print curriculum for grades K-2 and an online program for years 3-12.
Pricing: Grades K-2: $160-380 annual fee; Grades 3-12: $320 yearly fee for full homeschool curriculum, $40 for individual courses.
Core subjects: Language arts, math, science, history & geography, electives
Accreditations: Middle States Association of Colleges and Schools, Maryland State Department of Education
2. K12
K12 offers online homeschool courses that are targeted to your children's age and abilities. It provides autonomous or teacher-led learning options for students in grades K-8. Only teacher-led online learning is available from 9 to 12. Given the expensive tuition expenses, K12's teacher-led curriculum is akin to sending your children to a private school. However, the amount of personalization and an excellent range of electives (for example, personal finance, sports, and photography) justify the cost.
Pricing: Most courses cost $260-450 for unlimited 12-month access. Price rises to $900+ when courses are teacher-led.
Core subjects: Language arts, math, science, history, art, music, world languages, electives
Accreditations: Cognia (parent organization of NCA CASI and SACS CASI).
3. Bridgewater
Bridgewater offers a variety of homeschooling options. It provides four types of learning at each year level: grade-level printed learning kits, personalized individual study, self-paced online learning, and teacher-led live online classrooms. It provides a basic homeschool curriculum as well as specific homeschool programs for Christian families, student-athletes and performers, children with learning difficulties, military families, foreign homeschooling, and missionary families.
Pricing: Annual tuition varies from $700-$900/year for grade-level learning kits. Online courses range from $350-$700 per individual course.
Core subjects: Language arts, math, science, social studies, electives
Accreditations: Cognia, National Association of Private Schools, and Pennsylvania Department of Education
4. The Keystone School
Keystone National High Institution is a Pennsylvania-based private correspondence and online distance learning school. At Keystone, students can get a full education (including authorized middle and high school diplomas) or take courses to augment another high school or homeschool program. Learning can take place either offline with homeschool books or online with virtual classes guided by an instructor. Keystone also offers adult career school credentials in addition to its K-12 program.
Pricing: Full yearly tuition costs $1,800-$2,800. Individual courses start from $230 for offline and $290 for online.
Core subjects: Language arts, math, science, social studies, electives
Accreditations: Cognia, Middle States Association of Colleges and Schools
5. Time4Learning
Time4Learning provides kids in pre-K through 12th grade with inexpensive, engaging, and interactive online learning programs. It can be utilized as a full-fledged state-standards-based curriculum or as a supplement to your child's regular school or homeschooling program. The program is appropriate for a variety of student types, learning styles, and homeschooling approaches. Printable lesson plans, teaching resources, and extensive reports are available to parents.
Pricing: $19.95/m for students from Pre-8 through to 8th grade, $30/m for grades 9-12. Prices for individual classes vary.
Core subjects: Language arts, math, science, social studies, world languages
Accreditations: None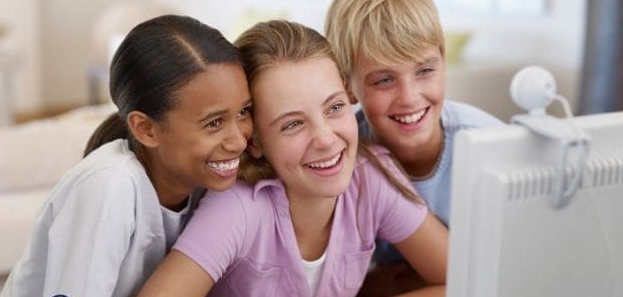 6. Forest Trail Academy
Forest Trail Academy is another highly regarded homeschooling program that awards internationally recognized high school certificates. Secular homeschool correspondence courses, Christian homeschool correspondence courses, and instructor-led online learning are all available. Correspondence courses are self-paced, book-based courses with interactive, printable exercises.
Pricing: Correspondence programs cost $950 per grade level. Online homeschooling costs $1,900/y for K-5, $2,600/y for 6-8, and $3,200/y for 9-12.
Core subjects: Language arts, writing, math, science, social studies, handwriting, and character education
Accreditations: Cognia
7. Laurel Springs School
Laurel Spring is another excellent option for parents seeking for correspondence or an online homeschooling curriculum for their children. The Academy, Laurel Springs School's exclusive online learning program, is the most compelling incentive to enroll. This program for exceptional students in grades 6-12 provides a customized curriculum based on the interests, talents, and passions of each student. College preparatory courses, honors and AP courses, world language courses, college credit courses, and one-on-one academic counseling are all available.
Pricing: Annual tuition for regular curriculum $1,900 for elementary school, $2,600 for middle school, and $3,200 for high school. Annual tuition for The Academy is $9,000 for middle school and $13,000 for high school.
Core subjects: English, math, science, history, art, world languages
Accreditations: Western Association of Schools and Colleges
8. Oak Meadow
Oak Meadow is one of the few homeschool curriculum companies that is fully secular. It's primarily influenced by the Waldorf philosophy, which aims to instill in each student a sense of wonder and appreciation for creation without adhering to any specific religious views. Its grade-level correspondence programs are innovative, hands-on, and challenging, with many nature-based projects beginning in the early grades.
Pricing: From K-8, there are two choices: $745 for the full curriculum or $120 for individual 36-week courses. From 9-12, courses are sold separately, starting from $115.
Core subjects: English, math, science, social studies, fine arts, health & PE
Accreditations: Middle States Association of Colleges and Schools, North Central Association Commission on Accreditation and School Improvement, Western Association of Schools and Colleges, Northwest Association of Accredited Schools, Southern Association of Colleges and Schools, Approved Distance Learning School in the State of Vermont.
9. Liberty University
From a variety of Christian homeschool correspondence options on the market, Liberty University is the best homeschool curriculum. Liberty University, which was founded in 1972, provides a comprehensive biblically based curriculum for preschool through grade 12, as well as textbooks and instructional tools. Its teacher-directed structure allows instructors and parents to guide kids' attention to the material they need to learn – and in the order that will best help them learn it.
Pricing: Annual tuition starts at $270 for kindergarten and rises to up to $1,290 for high school. Prices for individual courses vary.
Core subjects: Language arts, math, science/health, history/geography, bible, electives
Accreditations: Florida Association of Christian Colleges and Schools, Middle States Association of Colleges and Schools
10. Houghton Mifflin Harcourt
Houghton Mifflin Harcourt offers a number of courses based on the Saxon incremental learning method. It specializes in math, but it also offers a variety of other kits. HMH does not provide a complete program. Rather, its kits should be used to augment your child's regular school or homeschooling curriculum.
Pricing: Kit prices vary
Core subjects: Math, English, Spanish
Accreditations: None
What do We Want in a Homeschool Curriculum?
In a homeschool curriculum, we want to find the balance between learning and fun. We want to be able to learn the skills that will benefit us in our future careers while also having a good time.
We need to make sure that there is enough variety in our curriculum so that we don't get bored with it. We also need to make sure that we are learning what we need for our future careers.
How Free and Paid Curricula can Fit Your Needs
A free and paid curriculum can be a good fit for your needs. The key is to find a curriculum that is flexible enough for you to complete in the amount of time you have.
The best way to find out about free and paid curricula is by searching for a course that you like, considering the type of program it offers, and then looking at the reviews from previous students who have completed it.
Things to Consider when Choosing a Good Curriculum
There are many ways to teach a subject, and it is important to choose the best one that is suitable for your students.
Curriculum should be designed in such a way that it meets the needs of all students, especially those with special needs. The curriculum should also be able to meet the goals of the school or district.
A good curriculum should include a variety of teaching styles, different types of learning activities, and opportunities for student interaction.
5 Ways to Improve Your Homeschooling Experience with an Online Curriculum
There are many ways to improve your homeschooling experience with an online curriculum. For example, you can use a tool like Google Classroom or other platforms to create a digital classroom that includes assignments and progress tracking.
1. Get help from the experts
2. Create a curriculum plan for your child
3. Use apps for learning
4. Learn about different subjects in-depth
5. Create a digital classroom
How to Find the Best Accredited & Approved Program for your Family
When it comes to choosing the best program for your family, the first thing you should do is research. You can find accredited and approved programs in a variety of fields such as childcare, teaching, nursing, and more.
Here are some tips to help you find the best program for your family:
– Research what types of programs are available in your area
– Check out the accreditation status
– Compare tuition costs
Homeschool Curriculum Programs That Help You Prepare Your Child with Success in College and Career Paths
There are a lot of homeschool curriculum programs that help parents prepare their children with success in college and career paths. These programs have been developed to help parents understand the needs of their children and what they need to do in order to prepare them for life after high school.
A lot of these programs offer support for parents who want to provide their children with the best possible education. They also offer information on how to get a job, how to study for tests, and even how to write resumes that will get them hired.
how much are homeschool programs?
This article discusses the different costs of homeschooling and the benefits.
The cost of homeschooling can vary depending on the type of school, whether it is private or public, and how much time is spent on education. The cost can range from $10,000 to $30,000 in private schools and from $2,500 to $5,000 in public schools. The average cost for homeschooling is about $1-3,200 per year.
what homeschool programs are accredited in texas?
Homeschooling is a controversial topic. Many people believe that it is a good way to teach and educate children without the interference of the public school system. However, there are some programs that are not accredited in Texas, which means that they can't be used for state-mandated testing or for college admission.
The Texas homeschooling law states that parents must file for "home instruction" with the state education agency to receive an exemption from compulsory attendance laws. This is only one step in the process and does not mean your child's education will be granted automatically.
Texas offers many different homeschool options, but it's important to know which ones are accredited before you enroll your child in any program.
what homeschool programs are accredited in Mississippi?
Mississippi is one of the few states that does not have an accredited homeschool program.
Mississippi has no state-accredited homeschooling program. The Mississippi Department of Education (MDE) does not approve or endorse any curriculum, course, or program.
Homeschool programs in Mississippi must be approved by the local school board and meet their requirements for curriculum, courses, and programs.
The MDE does not provide a list of accredited homeschool programs in Mississippi because it is up to the local school board to approve or disapprove.
what homeschool programs are accredited in Florida?
Florida homeschooling is a popular choice for those who are looking to provide their children with the best education. However, there are many homeschool programs that aren't accredited in Florida. Some of these programs may not be worth the time and effort it takes to get them accredited.
The Florida Department of Education has a list of accredited and non-accredited homeschooling programs that can be found on their website.
Conclusion: Start Preparing Your Child with an Accredited & Approved Homeschool Cur
The article discusses the benefits of homeschooling and how to start preparing your child with an accredited and approved homeschool curriculum.
This is a lengthy article, so it's best to read it in its entirety. However, if you're looking for the main points in a condensed form, here are some highlights:
– There are many benefits to homeschooling, including creating a better education for your child with more freedom and control over their learning environment.
– The article also discusses what you should look for when selecting an accredited and approved curriculum.