Best day trips from Melbourne
Melbourne
Melbourne is one of the most liveable cities in the world. Melbourne has an amazing culture and history, with a diverse population of people who are more than happy to share their knowledge. The city has an eastern European feel due to its laneways, promenades and Victorian buildings funded by the Gold Rush. There are plenty of foodie options here too.Famous Aussie chefs flaunt their talents here, and you can feast on everything, from Greek, Italian, and Indian cuisine to Spanish and Vietnamese fare.
Why Melbourne is the Best Place on Earth?
Melbourne is the sporting capital of Australia. It is home to some of the country's most successful football (Soccer) clubs, including Melbourne Victory and Melbourne City. It has an extensive range of sporting facilities, including Rod Laver Arena and Hisense Arena.
It is also a hub for arts and culture in Australia. In fact, it has been voted as one of the world's top 10 global cities for arts and culture by the Economist Intelligence Unit. Melbourne hosts six major performing arts companies that produce theatre, dance, opera and musical performances throughout the year.
Melbourne is a major centre for higher education in Australia with universities such as University of Melbourne and Monash University being ranked among the best in world.
What is there to do in Melbourne?
Melbourne is a city full of life with landmarks, parks, markets, restaurants and cafes.
Melbourne is one of the most exciting cities in Australia. Travelers can find numerous landmarks, parks, markets, restaurants and cafes that offer amazing opportunities for sightseeing. The city has over 1 million people living in it and caters to a wide range of cultures and lifestyles.
What are the Best Places Near Melbourne?
From the cosmopolitan breeze of Melbourne – a city rich with culture and natural beauty – to just a few hours north, you can find many great places that will keep you wanting for more.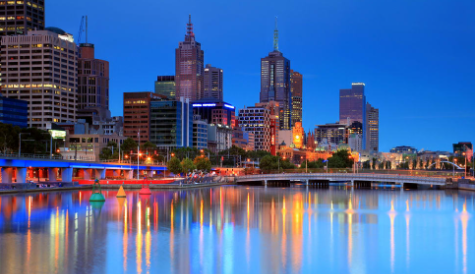 Here are the 10 Exciting Places to visit near Melbourne in 2023:
Wilsons Promontory National Park
Bright
Marysville
The Great Ocean Road
The Mornington Peninsula
Phillip Island
The Bellarine Peninsula
The Grampians
Eureka Tower
Arcades and Laneways
1. Wilsons Promontory National Park
The Wilsons Promontory National Park has a rich history behind it. The original inhabitants of this land were Australian Aboriginals. When Europeans began settling in Australia, they took over these lands and renamed them. And when European settlers found gold in Victoria in 1851, more European settlers came to colonize Victoria. They renamed this area as well to be called Wilson's Promontory after an explorer who went by that name, Edward Wilson. Then at some point later on Wilson's Promontory became the name of the national park that was established in 1957.
We knew next to nothing about the Wilsons Promontory National Park before our trip around Australia, but it's definitely one of the best places we've been. Along with Squeaky Beach, which was our favorite beach out of all of them.
we can confirm that Wilson's Prom is Victoria's best-kept-secret and at just a 3-hour drive from Melbourne, a great getaway!
You should be warned though that accommodation in coastal wilderness can be limited and typically books out. There is a ballot system to stay during peak season so get in early!
2. Bright
There's something beautiful about this place that captures our hearts & sticks with us. We can't wait to come back!
With the beautiful Owens River running through town and great views, it reminds us of Colorado. We love going to Blackbird Cafe for a morning coffee, picking up about ingredients from Food Wine Friends grocery store and a cold beer at the Rail Trail Cafe.
This family-friendly craft brewery has a pizza kitchen and an awesome playground just behind the bar. They also brew great beers and award-winning ciders, hands down one of my favorite places to hang out with the kids.
For people who love experiencing places by foot or bicycle, Bright is the place to go. It takes only three hours between Melbourne and Brave. It's one of the best destinations near Melbourne for adventuring!
The best way to get there is to take the Murray Valley Highway from Melbourne all the way up to Bright. Once you've arrived, make sure not to miss out on one of our favorite brewery stops at Bridge Road Brewers.
3. Marysville
The town of Marysville was ruined in the 2009 bushfires when everything became known as Black Saturday. Almost all of the town burned down, with many locals losing their lives.
Marysville is a quiet getaway from Melbourne
But the way it has recovered is remarkable. The spirit of the people is truly something to be admired! It only takes an hour from Melbourne, and as you drive into Marysville, the scenery is breathtaking and makes for a refreshing change from the hustle and bustle.
Spend some time on the beach and if you're feeling up to it walk on a serene trail.
Head to the Lake Mountain Hiking Trail at Steavenson Falls, Bruno's Sculpture Garden, the Buxton Trout Farm for fishing, Buxton Ridge Winery for wine tasting, Fraggas Cafe for breakfast and dinner, and let your kids play at the Black Spur Inn.
4. The Great Ocean Road
The Great Ocean Road is a 241-kilometre (150 mi) stretch of highway along the south-eastern coast of Australia between Torquay and Warrnambool in the state of Victoria.
The Great Ocean Road's breathtaking route, which winds through rainforest, past historic shipwrecks and over wild coastal cliffs, navigates some of Victoria's most beautiful natural coastline. The road was constructed by soldiers returning from World War I as an employment project.
Since its construction in 1919, it has become one of Australia's most popular tourist destinations.
The Great Ocean Road in Torquay is a must go if you're travelling to Melbourne. Beautiful views and a more laid-back pace conclude at Warrnambool, some 250 kilometres away.
Australia's diversity is unrivalled. The best way to see it? Pack your bags, go on a road trip and explore the country coast-to-coast. Walk through rainforests to waterfalls, spot wildlife like koalas, swim at gorgeous beaches and stand in awe as you take in the breathtaking 12 Apostles rock formation.
Slow down while going on a drive! You can enjoy it more and find some sights you may have never seen. This drive is great because it ends in a lovely town – Lorne is great central, don't forget to try Mantra Hotel & Spa right on the beach.
5. The Mornington Peninsula
The Mornington Peninsula is a series of towns and villages that stretch all the way from Frankston in the south to Portsea in the north.
The Mornington Peninsula has a rich diversity of landforms, including beaches, steep cliffs, rolling hills and picturesque farmland. This region features natural attractions such as Point Nepean (Cape Schanck), which is Victoria's most southern point; various native bushland parks; and an extensive network of walking trails. The Mornington Peninsula also offers many opportunities for fishing, boating and other recreational activities.
The region is aptly named after its position on the harbour side of Melbourne's bay – it is shaped like a peninsula. The peninsula's main population centres include Portsea, Rosebud and Rye.
For a light-hearted excursion, we recommend the coastal headland walk around Sorento. For a classic experience, takeaway fish & chips from the waterfront of Sorrento. If you're looking for family fun then head to the community playground on the Rye Foreshore. You can even wash it all down with a soak in the Peninsula Hot Springs. 
6. Phillip Island
Phillip Island is a small, self-contained region in the southeastern corner of Australia.
The island was inhabited by Aboriginal people for more than 5,000 years. In 1803, a British explorer first saw the island and named it "Phillip's Island" in honour of Governor Arthur Phillip.
Phillip Island is a popular tourist destination with visitors from all over the world. The island has many historic sites and museums that tell its story over time such as the Little Shanty Museum and Koala Conservation Centre.
Cowes Beach in the main town in the area and a good place to base yourself in. There's a decent cafe and restaurant scene here. The beach is family friendly with Smiths Beach being scenic to explore too.
When you take in the penguin parade experience, make sure to get there early and explore The Nobbies, which has outstanding views over Bass Strait – it will be windy though!
Other places I would recommend visiting is The Koala Conservation Centre, the Chocolate Factory, Amaz'N Things and the Grand Prix circuit.
7. The Bellarine Peninsula
The Bellarine Peninsula is a peninsula located in Victoria.
The peninsula is a popular destination for many Australians and is considered to be one of the most beautiful and unspoiled regions in Victoria. The nature, scenery, and relaxed lifestyle of The Bellarine Peninsula attract many visitors to this region every year.
Queenscliff is an iconic seaside town that boasts a really nice coffee scene. The best I've had in ages is the chai latte at Raw Ingredients. It's also worth checking out Barwon Heads if you love laidback coastal towns with good food and drinks on offer, there are some beautiful beaches – and it's not known as the Surf Coast for nothing!
If you're looking for a quiet time away from it all, Point Lonsdale and Ocean Grove are good destinations to explore. Point Lonsdale is the last stop before Phillip Island and just a 2-hour drive south of Melbourne while Ocean Grove is a quiet seaside town which has some great eating options.
If you're driving from Melbourne to Geelong and the Great Ocean Road, why not explore Bellarine Peninsula?
8. The Grampians
The Grampians are a mountain range in Victoria, Australia. The Grampians are located west of the Great Dividing Range and east of the Western Australian Border Ranges.
The mountains were named by the explorer Major Thomas Mitchell after the Scottish mountain range The Grampian Hills.
The Grampians National Park is a rugged mountain range & is renowned for its breathtaking rocky views, rich culture and stunning wildflower displays.
The Grampians is a lesser-known area of Victoria which has some fantastic rock-climbing opportunities. There's a group of Swedish backpackers who believe it is the best place in the world to climb and we tend to agree!
9. Eureka Tower
Named after the Eureka Stockade, which occurred in 1854 on Victorian goldfields, this tower stands 91 stories high at the Southbank Centre. The golden crown on the skyscraper is a great detail that matches its theme, and looks especially cool when you catch it in the right light. The Skydeck, on the 88th floor, is one of the tallest sections – you can get one of "the highest public views" in southern hemisphere from there. To complement the experience, there's the Edge – a glass cube resting three meters away from the building so visitors can enjoy it without feeling any vertigo.
10. Arcades and Laneways
It's always a pleasure to wander Melbourne's streets. The height of elegance can be found in Flinders, Collins, and Bourke Streets, while the Block Arcade is at the top of Collins Street. The block is a 19th-century residential square occupying the intersections of Royal, Greville, and Elizabeth Streets. Unlike nearby Sydney Square, The Block was never a planned square but a vernacular space that evolved organically. It has played a pivotal role in the social history of this precinct as late 19th-century gentry promenaded here at weekends. It's worth lining up for a morning or afternoon tea at the Hopetoun Tearooms. This iconic Melbourne establishment is over 130 years old and remains unaltered to this day. There are a lot of attractions in Melbourne's CBD, with Royal Arcade being the oldest and Degraves and Flinders Lanes also well worth exploring. You can explore these areas on a guided walking tour as well!