Free websites for prank calling
Prank calling is usually a call made with a telephone to put the receiver under duress and the identity of the caller is often withheld. Prank calling can be dated back to the 70s, it was quite common among the elites who derived pleasure in pranking their colleagues and others of high societal values. 
In the present, Prank calling has derailed a bit from its actual purpose of putting the receiver under duress as this modern generation engages in this prank to light up the mood of the receiver. Some do this to tease their friends and have a good light-hearted moment with them. 
So the real gist is, some websites provide good resources to fool the receivers without even trying too hard. These websites are up to date with some very cool and interesting features to prank whoever you want. Let's dive in!
Top 10 Websites For Prank Calling
There are lots of free websites available for you to use and play prank calls on someone but for the sake of this article, we are going to list out the top 10.
Let's take a look at them:
1. Blow up the phone:
website: https://blowpupthephone.com 
This is a very cool website for prank calls and prank texts. Blow Up the Phone has risen through the ranks with unseemingly ending reviews from high-level pranksters who enjoy wars to pull a little fun with their friends. The website provides the user with a list of options when it comes to prank calls or prank texts. 
The user is usually provided with different pranks of which the most popular is the "Why are you calling my Wife" prank call. You can also create or customize your prank call or prank text options, this gives you control over how many and how fast to send these pranks to blow up their phone and have a good laugh. This site is perfect for anyone in a prank war or anyone looking forward to having a good laugh.
2. Ownage Pranks:
website: https://www.ownageprank.com 
Another top website on this list is Ownage Pranks. This particular site features recorded and automated call service. This is quite a special website as it displays videos on its platform on the effects of these prank calls on people in reality. Trust me, this is very hilarious to watch.
Ownage Pranks has a feature that allows you to request a prank of your choice if you can find it on the readily available options, and this is a "Member-only feature". Amazingly, the features and services that Ownage Prank provides are completely unrestricted for all to enjoy. It's another level of fun to use Ownage Pranks to share a fun-filled moment with friends and loved ones with a hidden identity.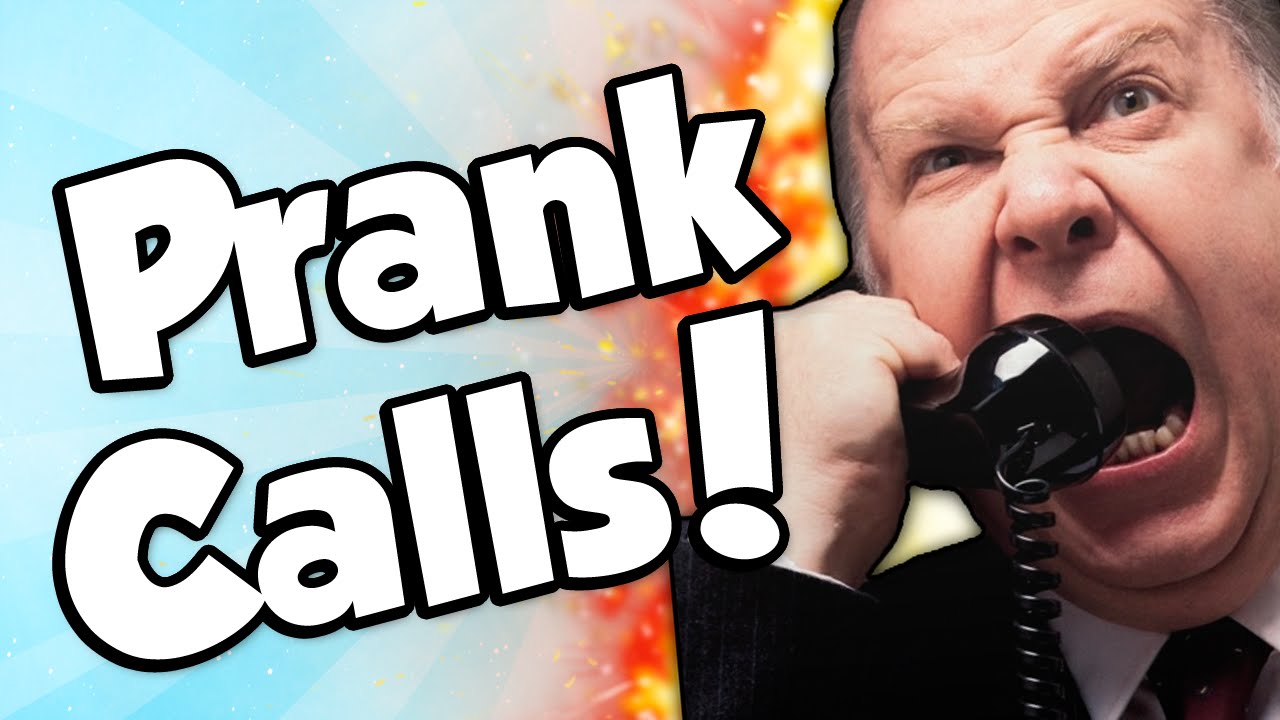 3. Prank Dial:
website: https://www.prankdial.com     
Another popular platform for prank calling is Prank Dial, it is quite similar to Ownage Pranks. For a better experience, their mobile application is available for IOS and Andriod devices respectively. Prank Dial usually offers prank ideas and options for prank calling, and they also provide the recordings accordingly. One of the many advantages of this platform is the ability to customize these scenarios by changing the name of the person you want to make the call to. 
Additionally, you get to see many such scenarios via the various categories(subject of Prank) like Money, entertainment, sports, etc. Quite amusing right? Hell yeah, more reasons you should involve Prank Dial in your prank wars. Some popular and trending videos are also suggested on this platform to help you find the desired prank call you want. However, to enjoy the services that Prank Dial offers you'll need to sign up on the website.
Also see 10 Best Conference Call Services For Small Businesses.
4. Spoof My Phone:
website: https://www.spoofmyphone.com 
Spoof my phone is a perfect website for prank calling. This particular platform has a crazy feature that allows you to disguise your phone number and display whatever number you want while making a phone call through this platform.
 Spoof my phone provides a lot of features that give you 100% support in your prank-calling adventure. With this platform, you can change your voice and also engage the "text-to-speech" feature, and these features aid your disguise in hiding your real voice. Unlike others, Spoof My phone does not offer recording features. But they offer background sound effects to make it look more authentic. However, to access these features certain payments must be made. There are different credits required for different features.
5. Prank Owl:
website: https://www.prankowl.com 
This list will not be complete without Prank Owl. It enables you to send automated Prank calls to your friends and family members across the globe. Interestingly, Prank Owl allows you to record prank calls. 
To access these amazing features that Prank Owl offer, you need to go through a free signup process, after this process, you will be exposed to all their features. A premium service is also available, but a certain amount is required, this is called Token Service. And this is where tons of recorded sounds are found. All you have to do is pick one and enter a number to create a call.
With Prank Owl you can also check whether the other person (receiver) has Voicemail or not (Sounds sneaky right?). For you to keep your identity hidden, a fake caller ID will be created. 
6. Prank Hotline: 
website: http://prankhotline.com 
The idea behind the process and steps of almost all prank call websites remains the same and it applies to Prank Hotline too. This platform also features recorded prank call scenarios which aid the user in selecting a type of prank call to send to his or her desired number.
Prank Hotline has a lot of options for prank calls but the most used ones are "Why did you call my girlfriend?", pizza delivery, and others that also relate a lot to real-life scenes. Unlike other prank sites, Prank hotline is not free, as you will need to purchase tokens to access these prank calls. You also get to access 3 free prank calls under the trial plan. However, Prank Hotline does not give you the ability to customize these pranks, but you can record the calls.
7. My Phone Robot:
website: https://myphonerobot.com 
Regular prank callers have been expecting this site to be mentioned earlier, as it is one of the most popular sites used for Prank calling. It is also available on any Android mobile devices too.
My Phone Robot has very wide prank options ranging from Radio shows to homicide detectives, etc. This platform is not free, as they require different charges for the different kinds of services they offer.
8. Prank Caller:
website: https://prankcaller.io/ 
The next on the list is Prank Caller. This platform allows you to make calls with a hidden identity to whoever you want but you're allowed to send only scripted pranks provided on the website only. 
To access these features some payments(charges) need to be made. You can record the call, and you can also add a "You have been Pranked by Prank Callers" disclaimer at the end of the call. Before you can purchase a token, you'll be given 3 free prank calls to check the service and get satisfied with their features. This platform is also available for IOS and Android devices respectively.
9. Spoof Box:
website: https://www.spoofbox.com 
Spoof Box is rated as the biggest among other platforms because it provides more services than others such as Fake texts, virtual phone, Message from god, etc. Unfortunately, their prank call service is not for free. A high number of pranksters depend heavily on the spoof box because of its virtual services.
Spoof Box completely depends on you, on the number you wish to prank with. No extra charges are required to record these calls. This platform does not allow you to customize the prank call for yourself.
10. Comedy Calls:
website: https://www.comedycalls.com 
This is the last option of prank call websites which allows you to send prank calls for free to any number of your choice. This platform provides a lot of options like Politics, holidays, etc. It is quite difficult to make choices on Comedy Calls because you are given tons of pre-recorded prank calls to choose from.
It is totally free to make prank calls on comedy calls, but to unlock other features you will need to purchase tokens. Comedy calls are restricted to the U.S and Canada only. So for these prank calls to work, you need to make sure that the destination number belongs to these countries only.
Conclusion
Prank call websites are really fun to use. Terrorizing people and blackmailing people is not the aim of these sites, so you could face serious punishments if you are found using these sites illegally. These websites are basically being upgraded frequently, including some features which are basically paid and it depends upon the user whether they want it or not.