Real estate is a competitive industry. You need to be creative and must also be on the lookout for ways you can use to make your company survive the fierce competition.
However, people are drawn into the industry because of the competition. Marketing service providers thrive on the challenges of finding new ways to promote the real estate business. In this guide, we will discuss how Realestateko uses digital marketing to help real estate agencies promote their businesses to the next level.
Website Creation and Development
Website development is the first step Realestateko takes to ensure that their clients' real estate businesses are in order. They create responsive and professional websites for their clients so that they can get by. Most of your clients expect to see your website, and you may be perceived as being unreliable if you don't have one.
Realestateko can help you create a website that will make your prospective clients know that you are trustworthy, especially if you need to work with them to buy a home.
Social Media Marketing
The popularity and effectiveness of social media are making an increasing number of companies use different social media platforms and network with other key players in the industry.
Here are some of the platforms that Realestateko uses to offer its digital marketing solutions: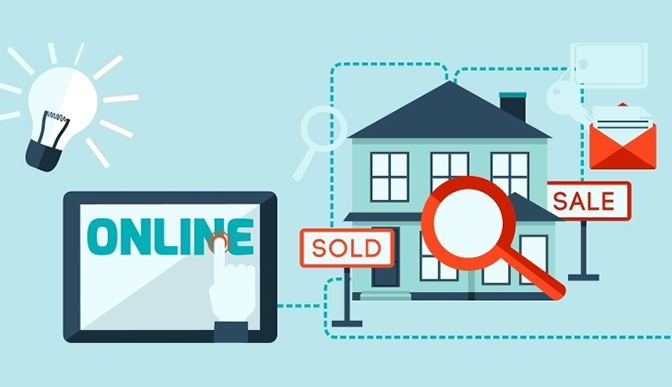 Facebook
Realestateko helps clients to set up their Facebook business pages and also uses Facebook Insights to have a good understanding of their clients' audiences. This helps them narrow down their messages and target the messages to align with their client's needs.
By making use of paid advertising on Facebook, Realestateko can reach more people and also quickly promote their clients' businesses.
Instagram
Pictures sell listings. People are interested in seeing the photos of the property they want to buy so that they can decide if will be a good match. With its reach of one billion active users, Realestateko uses this platform to expand its client's reach. They can promote open houses, display your agency's agents or listings, and also inform people that are interested in buying property.
YouTube
YouTube is quickly gaining popularity among real estate companies. Apart from showcasing the homes and properties that their clients have for sale, Realestateko also interacts with subscribers to add a solid humanizing element to their clients' brands.
People want to be assured that they are working with a company that is interested in their needs and is knowledgeable to meet those needs. The use of this platform can help your agency offer subscribers have a real insight into why people should choose your company.
Valuable Real Estate Blog Posts
Blogging is becoming an important aspect of the marketing of different companies. It is a means of offering valuable industry insights to clients. Realestateko uses a blog to showcase their clients' expertise in the real estate industry. They also concentrate on helping you optimize your content to win new customers.
It can be difficult to come up with new ideas. To solve this challenge, the experts at Realestateko put themselves in the shoes of their clients who are interested in growing their business.
More so, Realestateko informs and entertains their clients' audience by creating and sharing top-quality blog content. This builds credibility, reputation, and also connects the real estate agency with the audience.
In a nutshell, Realestateko creates unique articles that will help people make informed property-buying decisions. They ensure their clients' website content solves a problem and provides an answer to a question.
Pay Per Click Advertising (PPC)
Realestateko uses PPC to target potential leads. The main advantage of PPC advertising is that you will not be charged until someone clicks on your ad. This marketing strategy is used by Realestateko to generate top-quality leads for their clients.