Dozens were arrested on suspicion of looting in the southern African city of Johannesburg. On Monday, September 2, another South Africa Xenophobic attacks took place as furious residents of the city robbed shops, set fire to buildings and vehicles. It is reported by the Air Force Africa.
Riots reportedly began on Sunday, September 1, after a building situated in the central business district of Johannesburg got ablaze and collapsed, it killed at least three people. On Monday, September 2, the violence spread to the nearby Jeppestown area before it reached other areas of the city, such as Denver, Malvern and Tembisa. According to police, more than 40 people were arrested on the fact of looting.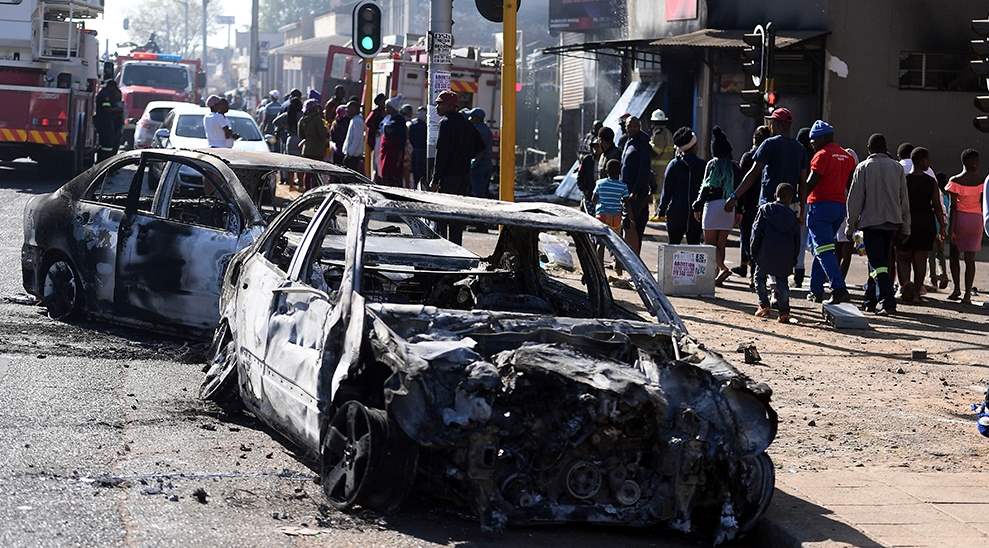 In an attempt to suppress the unrest, the police used tear gas, rubber bullets and grenades. It is reported that many of the stores that have been attacked are owned by foreign nationals. However, the country's police minister, Beki Sele, stated that crime, not xenophobia, was to blame for "senseless violence".
he told reporters after visiting the central business district of the city, where most of the riots occurred.
he said
"[Xenophobia] is used as an excuse , Nothing … could cause any form of conflict between South Africans and foreign nationals ,"
However, Nigerian Foreign Minister Jeffrey Onyaama said that Nigerian stores were targeted by "crazy criminals," and promised to take "drastic measures."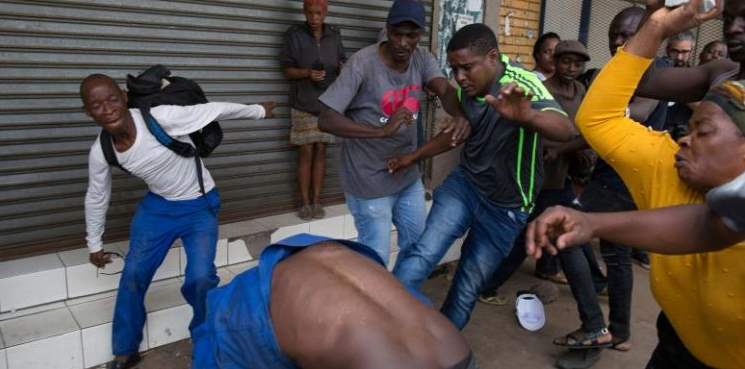 An outbreak of xenophobic attacks has occurred in South Africa in recent months. In March, three people died in protests targeting foreign stores in Durban.
The Peoples Democratic Party presidential candidate, Atiku Abubakar, on Tuesday, Also called on the African Union and the South African government to address the ongoing xenophobic attacks on foreigners in the country urgently to avoid escalation.
He said,
"Reported attacks against Nigerians in South Africa is unacceptable and stands condemned. Urgent steps need to be taken with the SA authorities and the African Union to bring an end to this ill wind that can only end up destroying the fabric of our African brotherhood. -AA"