In this article, we'll be taking a look at the top 10 best hair salons in Nigeria. A hair salon is a place where beauticians or barbers attend to patrons and clients.
There's a clear line and distinction between a hair salon and a beauty salon even though they offer a similar set of treatments but beauty salon offer extended services in relation to facial aesthetics, skin health, foot care, nail manicures, mud baths, meditation, and others.
The hairstylist in hair salons fixes, cuts, colors, washes, and styles hair. Hairstylist may want to give out information on hair care and on how to dress and maintain a wig. Some might even venture into nails and skincare.
After making the list of the best hair salons in New York City, Webbspy has decided to focus on Nigeria, one of the biggest countries in Africa and the most populous black country in the world with a population of over 200 million people. Nigeria has 36 States with its capital in Abuja.
Such a populous country like Nigeria has lot of businesses and startups and as well as well-grounded companies. You can agree that at as big as Nigeria is, no number of hair salons will be enough for the population of people that need the services.
Basically almost every street has a hair salon that offers some of the services of a professional salon. But we are looking at analyzing the best hair salons in Nigeria picking out the well-established hair salons with the highest number of ratings from customers from all over Nigeria. That being said let's take a look at the top 10 best hair salons in Nigeria.
Top 10 best hair salons in Nigeria
Here are the best hair salons in Nigeria that render professional services in 2023;
Apple and orange hair salon
Valerie's Brand Intl. hair salon
Bruno's Place
Make More Beauty Place
Touch of glamour
Bobby's signature
Sari Signature Salon
Lumo Naturals
MODS (Mothers and Daughters)
Fro Nation Hair Salon
1. Apple and orange hair salon
Sounds like a fruit store right?… But no it's a hair salon going by its name the thing of the place is apple and orange it makes it more natural delectable and more welcoming.
The place has two salon rooms, the kid salon makeup studio and a new section that has equipment for manicures and pedicures. It also has a full spa section upstairs.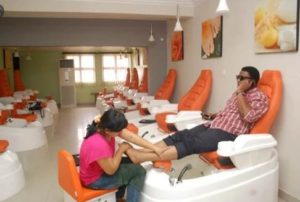 They have experts in natural hairstyles and are able to handle any hair length. They also serve drinks and chicken to make the experience really fun for their customers. They have a barbing segment similar to anyone who is interested in barbing their hair.
2. Valerie's Brand Intl. hair salon
The Veebeez (abv. For The Valerie Brand) hair and salon offers an exquisite but intensive hair care treatment and consultation. Veebeez specializes in hair styling, bridal hair, color experts, ponytails, HD frontal collections, training, and bridal ambiance. They deal with actual raw hair and salon equipment and products. They are located at Plot 53, Plot 24 Adebayo Doherty Street, Lekki Phase 1, Lagos.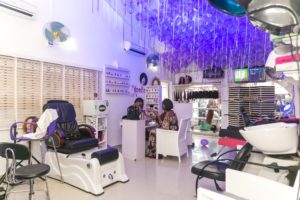 It's no surprise they are on the top 10 best hair salons in Nigeria list because unlike others, they offer an intensive master class for those that love to learn about hair and own their own beauty salon and offer services like pedicures and manicures.
Connect with them on IG @veebeezofficial and @thebeautysupplyng or visit their website www.valeriesbeautyworld.com.
3. Bruno's Place
They treat complex types of women's natural hair. They also give so many side attractions; there's a movie theater, shopping area, and lots more. They still give excellent value for money.
4. Make More Beauty Place
Within the space of time that they have been in operation they have been able to win up to 13 awards; the awards come from both local and international organizations. It is one of the best in Lagos for handling any natural hair need.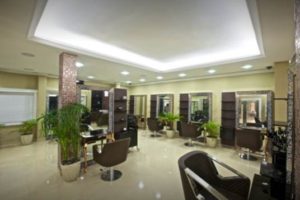 The skill and creativity they bring into what they do separate them from the crowd. The place itself is splendid and welcoming. This is surely one of the top 10 best hair salons in Nigeria in 2021.
5. Touch of glamour
They are experts in managing all kinds of natural hairstyles that you might want to do. They were once the Most Beautiful Girl in Nigeria peasant's official salon of the year sometimes ago.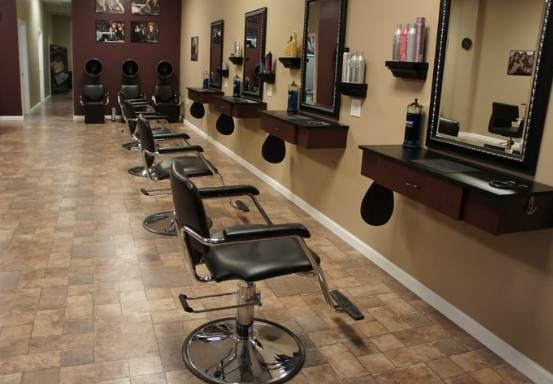 They can also accommodate hairstyles well for both males and females.
Their establishment aim is to cater for everyone's needs for beauty. They will make your face, eyes, nail, and hair look beautiful.
6. Bobby's signature
This is one natural hair salon you'll enjoy visiting. They can manage the innate need for hair styling. They have been in the business for quite a while, and have grown into a respectable outlet, attracting people from all corners of Nigeria especially Lagos.
They have recognition both locally and internationally too.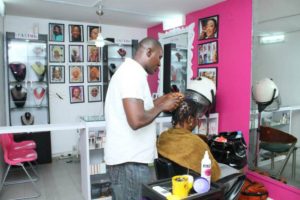 Apart from treating the hair perfectly, all other facets of female beauty are handled too. They are so fantastic to the point that sometimes we got contract managing the hairdo of up to 50 models taking part in the Native and Vogue fashion show.
7. Sari Signature Salon
That's a regular stop in Lagos for many female celebrities and socialites. Renowned for its hairstylist Sari Ajaj who soared in beauty prominence when he became the official hairdresser for the Big Brother Africa show, Sari Signature Salon specializes in a unique style of layered hair cutting and blow-drying, as well as hair styling, coloring, restoring, wig designing, hair care, and spa facilities.
8. Lumo Naturals
They offer clients a wide variety of uncommon and mostly inaccessible services and products within the region.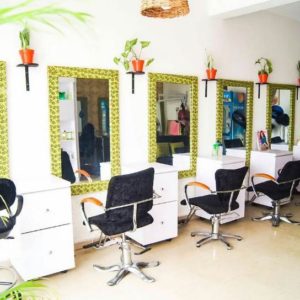 They are also a green company that believes in sustainability and is using locally sourced natural organic raw materials. They use their salon as a platform to create awareness of the beauty and heritage of African hair.
9. MODS (Mothers and Daughters)
Mods salon started with a vision to cater for natural hair. The dream is to have an atmosphere where moms and daughters pamper their hair.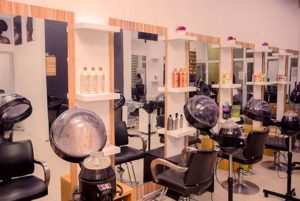 MODS salon workers are well educated and take care of your hair lovingly to bring out the greatest potential for your hair types and textures. Their main focus is natural Hair. They also have a Beauty supply store. They support outdoor events including weddings, fashion shows, TV shows among others.
10. Fro Nation Hair Salon
Fro Nation is a swanky natural salon and hair products outlet dedicated to pampering and styling your kinks, curls, coils and locs the "Au Naturale" Way. Fro Nation is a swanky naturals hangout located at No. 45 Evo Road GRA Phase 2 in Port Harcourt
We fill a niche in natural hair salon and beauty services in a class of its own for naturalists.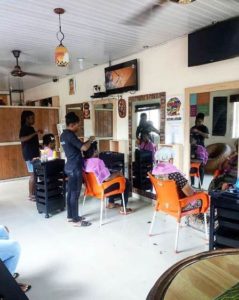 They make you feel at home while we pamper, love and style your curls, coils, kinks and locs in our warm cozy hangout. They will also offer au naturale hair care, treatments and styling to transitioning, relaxed and texturized hair.
Their mission is ensuring 100% customer satisfaction and our vision is to remain, innovators, trendsetters and pacemakers on the natural hair frontier. They have personalized services, well-trained stylists, easily accessible central location and comfortable salon space makes us stand out!
Hope you already picked one of the top 10 best hair salons in Nigeria. So, pay a visit to some of the listed hair salons above and make a review on their page on in our comment section. we need to hear what you think of their professional hair services.
This information below is very important in boosting your business online in Nigeria;